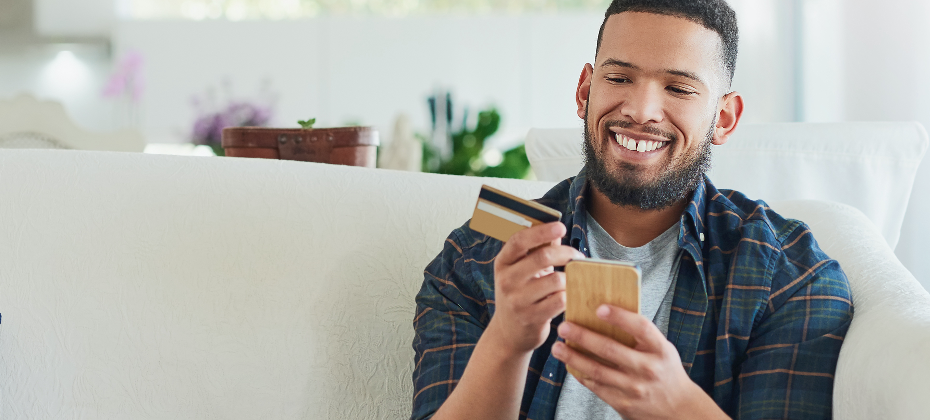 How did Starbucks lose $1.2 billion in sales during the pandemic, but still exceed revenue expectations in the last quarter?
The answer lies in contactless mobile payments. By making it possible for coffee lovers to pre-order and pay for their morning cappuccino through a mobile app, the company was able to offer a safe and convenient slice of normality during the pandemic. While stores were limited to drive-thru and takeout, customers could still get their caffeine fix, but in an easy, socially distanced way. And customers want convenient and contactless ways to pay – as evidenced by $6.2 billion in quarterly sales. Thanks to the app introduced a few years ago, the company has been able to withstand much of the disruption that's hit the rest of the industry hard.
Can healthcare providers learn from Starbucks' strategy? Yes. Social distancing measures and fears about face-to-face contact are preventing many patients from visiting healthcare facilities and it's becoming harder for providers to collect payments and maintain a steady revenue cycle. Self-service and contactless payment methods are now a necessity if providers want to remain profitable during these uncertain times.
But it's not just about facilitating payments in the context of social distancing. Even before the pandemic, patients were looking for more convenient ways to manage their out-of-pocket expenses and thinking more like active consumers than passive participants in their healthcare journey. Starbucks' story shows how prioritizing the consumer experience wins out in the end.
So how do providers accelerate collections, ensure patients and staff remain safe, and keep up with consumer expectations? Here are three ways to use pre- and post-service online and mobile payment tools to optimize both collections and consumer satisfaction:
3 ways to improve the patient financial journey with easy contactless payments
1. Empower patients with upfront payment estimates
Imagine sending patients an email or text as soon as their appointment is scheduled, with a personalized cost estimate, relevant payment options and convenient ways to pay before they even arrive. Healthcare payments could be as easy as ordering and paying for a coffee!
With Patient Financial Advisor and Patient Estimates, providers can do just that. With a single text message, providers can give patients transparency, control and reassurance about what they're going to owe and how they can settle their bill quickly and easily.
2. Help patients find the right payment plan
The pandemic means finances are tighter than usual for many families as well as many organizations, so helping patients manage their bills and get on the right plan pre-service is especially important.
With a consumer-friendly online portal, patients can check their balances, manage payment plans and apply for financial support at the tap of a button. Quicker insurance checks will also increase the likelihood of faster payments and minimize the risk of claim denials for providers.
3. Make it easy to pay – before or after treatment
Reducing friction at the point of payment is probably the biggest dial-mover when it comes to accelerating collections. If patients can settle their bill at the click of a button, the job is ticked off quickly without too much effort on their part, and with minimal input from providers taff. Why make paying harder than it needs to be?
Consider offering patients safe and secure digital payment methods that they can access anytime, anywhere, both before and after their appointment. Post-service, maintain a positive consumer experience with proactive follow-up, timely account information and options to navigate payments from home, if not already settled.
The pandemic has intensified the need for healthcare payments to evolve. Contactless and mobile payments can keep revenue coming in the door (even when the real doors are shut). And as Starbucks has shown, consumers expect easier ways to pay. Every day that a patient struggles to pay a bill is a missed opportunity for the bottom line.
Find out more about how pre- and post-service contactless payments could help your organization withstand financial turbulence, during the pandemic and beyond.