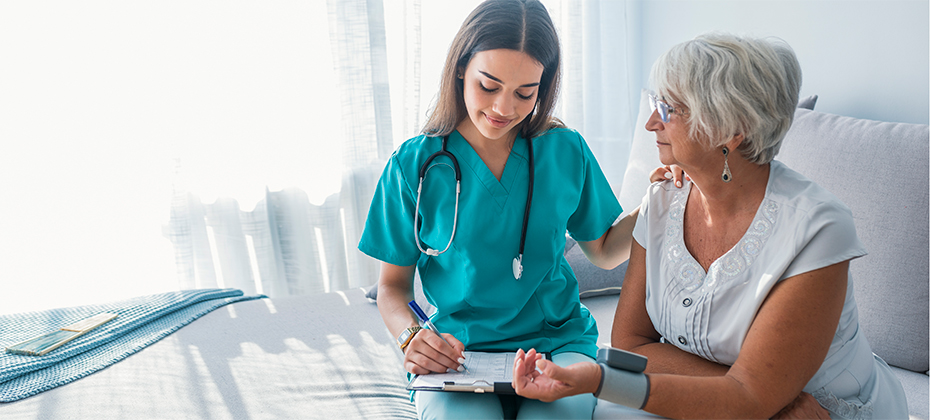 It's the chronic condition no one wants to mention. Symptoms can include missed appointments, unnecessary treatment, poor communication and confusing billing processes. The prognosis is a less than satisfactory patient experience, sub-optimal health outcomes and a sizable dent in provider revenue.
We're talking about inadequate care coordination. Around 42% of Americans live with multiple chronic conditions and for many, inefficiencies in the health system are an added ailment. The consumer experience is often plagued by slow and outdated scheduling systems as patients can find it tough to obtain the referrals and personalized support they need. For providers, poorly coordinated care is a drain on resources, bumping up the average cost of chronic disease management by more than $4500 over three years.
Finding a cure for the care coordination challenge is even more pressing in the context of value-based care. A seamless experience for patients is more likely to encourage consumer loyalty, enabling better health outcomes and improved population health.
Better coordinated care calls for better connected data
When you have a complete picture of each patient and a reliable method of tracking them across the care continuum, you can offer a more streamlined healthcare experience. Your clinical teams will base their decisions on current and accurate patient data. And you'll have more robust insights into your patient populations, so you can connect the dots between different departments and plan services to meet demand in a more efficient way.
Today, providers have access to a wealth of reliable and secure consumer data. There's no need to rely on intuition and routine, when the tools exist to turn that data into valuable insights to help manage care more efficiently. The goal is to make that process as cost effective as possible. Could automation be the missing piece of the puzzle?
Four building blocks for automated care coordination
1. Develop an IT-oriented business strategy
In 2016, around half of US hospitals lost $500 million in reimbursements due to readmission-related inefficiencies. Many of these lost revenue opportunities could have been avoided with better use of digital technology. With a revenue cycle built on more efficient and reliable IT systems, you can improve care coordination and protect profitability.
2. Embrace an 'anywhere, any device' approach to patient access
A truly consumer-centric care management strategy gives patients the ability to access care and support from the right member of their care team, at the time they need it, and through the channel that suits them best. A host of tools can help you achieve this, such as patient portals, online scheduling tools, medical devices and telehealth programs. By giving your patients choice about how and when they interact with services, you can simplify many admin processes and in turn avoid errors, missed appointments and billing mishaps.
3. Use data systems that work across multiple services
A common concern raised by clinical teams is the lack of a single source of truth for each patient. As one provider said:
"With knee and hip replacements, multiple hands are involved in post-acute care, and often we don't have enough data and interaction to manage these entities effectively." (Source: Frost and Sullivan)
Solving this requires data interoperability – in other words, having data that's accessible and in compatible formats across multiple services and facilities. But it also calls for two-way communication and data-sharing.
A good example of this is MemberMatch, which gives physicians real-time alerts when their patients are admitted or discharged from emergency departments. When used in combination with Care Coordination Manager, MemberMatch automates processes for scheduling follow-up appointments. It also generates regular status updates on test results, medications and care plan details for other providers. Your physicians can track daily usage and no-show rates. As a closed-loop system, all communications are entirely secure.
4. Leverage data and analytics
Finally, consider an analytics platform that gives you near real-time reporting on the performance measures that matter most to your organization, so you can track what's working and what's not. Tap into analytics tools that draw on the widest sources of reliable consumer and financial data to give you real-time insights on your care management priorities. An EHR-integrated dashboard can allow you to see a snapshot of trends in performance, including gaps in care, duplication of tasks, patient outcomes and patient feedback, so you can direct resources to the areas where they'll have the biggest impact.
With nearly half of all patient revenue expected to be tied to value-based payments, it's clear why more providers are testing new ways to improve care coordination. According to Frost and Sullivan, the overarching goal should be to track, predict and manage the cost of patient care. Automated tools can help you achieve this, by improving collaboration across your entire ecosystem.
Better care coordination is good for patients, population health and provider revenue. Learn more about how our data analytics can help.