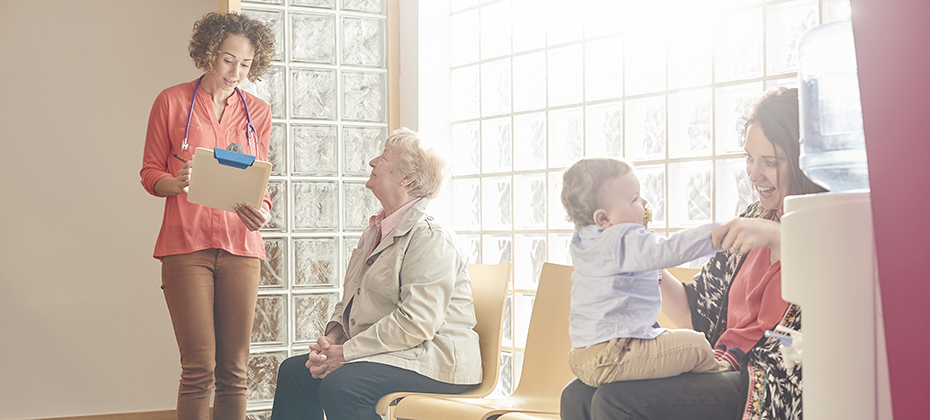 The volume of healthcare data is skyrocketing faster than in any other industry, with an expected compound annual growth rate of 36% through 2025. This puts the opportunities to leverage consumer data for a more personalized and positive patient experience on a similar upward trend. The only problem is, where do you start? Parsing the data for useful insights and then moving from analysis to action can be overwhelming.
When we created our Digital Onboarding Report in 2017, we found that only 26% of healthcare organizations felt they had a holistic view of their customers across all channels. Worryingly, nearly 80% felt unable to deliver an optimized digital customer experience. Not only is this a missed opportunity to offer a better experience for patients (many of whom find interactions with healthcare services to be stressful or tedious), but it severely limits a provider's capacity to retain and attract customers.
Saying goodbye to 'analysis paralysis'
Last week at the Healthcare Internet Conference (HCIC) in Florida, Experian Health gave a presentation about how healthcare providers can harness the power of consumer data to market more effectively to the modern patient. Using analytics tools, it's easier than ever to create digital patient experiences that are relevant, empathetic and tailored to today's patients, whose high expectations are informed by their experiences in retail, travel and finance.
The good news is that healthcare organizations can learn from what has and hasn't worked elsewhere. Here are four real-world examples of how different organizations are using consumer data to improve customer experience. Could your healthcare organization do the same?
4 ways consumer data can transform your patient experience
Inspire customer loyalty and attract new patients
Great communication is at the heart of a fantastic patient experience. But knowing your patient's diagnosis or address isn't enough to build an effective engagement strategy. A holistic picture of who your consumers really are lets you tailor your communications, services and offers to provide the right information, at the right time, in the right format.
One communications services company used survey and focus group data in combination with our ConsumerView database and Mosaic® lifestyle data to better understand their target audiences beyond demographics and geography. They were able to tell a story about who their 'best customer' is and what that customer needs and wants, so they could adapt their engagement strategy accordingly. As a result, they kept their current customers happy and encouraged more new customers to switch to their service.
Promote health and wellness programs or events
Let's say you have a wellness event coming up, to encourage patients to be proactive in improving their health. A 'one size fits all' marketing approach simply won't work to engage either new or existing patients. You need to communicate exactly what's in it for them and remove any friction from their decision. A tool such as ConsumerView could help you publicize the event with personalized, timely, relevant and actionable information, so each audience knows why they should care.
For example, a large healthcare provider wanted help to drive up attendance at wellness visits across a large network of practices. After analyzing their visit data, they observed patterns in attendance which helped predict which patients would be most and least likely to attend. Using TrueTouch, they were able to segment patients and issue tailored messaging to those most likely to attend and benefit from the visit, using the patient's preferred method of communication in a more cost-effective way.
Maximize opportunities in existing and new markets
With shrinking Medicare reimbursements and a more challenging payer mix, many healthcare systems are working to grow their market share in new ways and encourage a healthy revenue flow.
By understanding what your prospective audiences are looking for, you can not only attract new patients, but also remain top of mind with your current patients. ConsumerView has been used in the retail and financial markets in this way for years and has huge potential to deliver similar results in the healthcare industry as well.
One medical services company used ConsumerView to identify the best-fit markets for several of their services using 'lookalike' data of their best patients. With our data models, they identified 47 new markets to invest in and spotted untapped opportunities for growth in 12 existing locations. Customer acquisitions went up, as did their overall market share.
Grow your donor base
Fundraising is uniquely personal, just like healthcare. Data insights can help you understand the best way to build personalized relationships with existing and potential donors. With a tool like ConsumerView, you can focus your fundraising efforts on the best prospects in your community, by understanding consumers' financial attitudes and ability or desire to donate.
In this way, we've helped numerous non-profit organizations and foundations craft more effective donor messages to increase donations. Sage Hill School used consumer data analytics to glean valuable insights into their donor base and segment them according to their motivations. Not only did the school exceed their fundraising goals, they were able to grow their internship program, enhancing the student experience.
The school told us:
"We are more informed about who we serve because we went through the process with Experian. Experian has given us valuable insights about how best to inspire our donors."
No two consumers are the same. But with more data available, we know more than ever about how to provide a higher quality experience for patients and tailor the way we communicate with them. Find out more about how ConsumerView and other data analytics tools can give your organization the insights needed to turn data into tactical decisions.