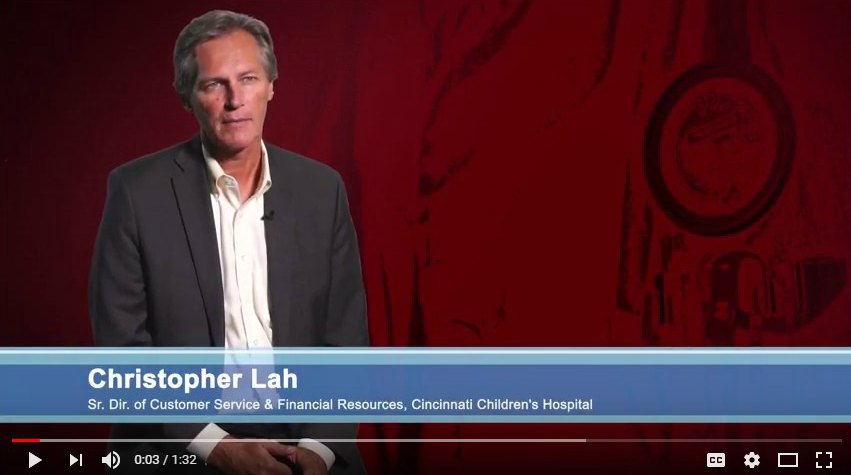 Cincinnati Children's Hospital Medical Center (CCHMC) is a distinguished nonprofit academic medical center and one of the oldest pediatric hospitals in the United States. A few years ago, the center set out to make a much-needed change: upgrade its online bill pay system, as the current system was not popular with patients.
The center kept two important objectives in mind while implementing the reboot: offering patients an attractive online experience and making it easier for patients to understand what payments they owe.
Attracting patients with an intuitive bill pay system
In 2012, CCHMC launched Patient Self-Service to deliver a more intuitive, comprehensive online portal. Before the launch, 900 families used the medical center's basic online bill pay system. But after a small marketing push to promote the new option — a simple note on the center's paper statements describing Patient Self-Service — enrollment jumped from 900 to more than 45,000 families in a single year.
Plus, CCHMC saw immediate cost savings and increased revenue:
The cost of distributing general notices dropped to $0. This was a significant change because mailing a notice about a new customer service phone number in the past could cost $1,400.
Online payments increased from $200,000 to $800,000 per month.
The medical center's patients now use the portal to ask questions of their healthcare providers, change on-file insurance information, and schedule or revise appointments. These features reduce customer service phone calls and other related costs.
In addition, the new bill pay system makes it easier for patients to clearly see and complete payments. Patients can request a cost estimate before treatment, submit payments, and set up payment plans — all online and whenever it is most convenient for them.
Helping patients understand the bills they pay
When CCHMC released its new self-service portal, the center also used Patient Statements to simplify and customize hard-copy bills. In the first year after the launch, the medical center saved $70,000 in invoicing costs for three reasons.
First, the medical center reduced printing and mailing costs by utilizing a more attractive, interactive online bill pay system. Second, it minimized material costs by trimming invoices to a one-page statement. Lastly, the center saved on postage rates by earning the five-digit ZIP code discount. Institutions can earn a discount by bundling statements directed to the same ZIP code, thus reducing time in a postal processing center.
CCHMC also combines hospital and doctor bills in a single statement that explains all treatment costs. The medical center can also add personalized messages related to each patient's interests to foster engagement through educational opportunities, videos, microsites, and social media.
Two of the most important ways a company communicates with its customers are through billing and customer service. For example, a bill pay system can give many impressions: that a company cares about its customers, doesn't care, or, worst of all, attempts to trick its customers.
It's common to read stories about the hidden fees lurking in airline or cellphone bills. In fact, entire marketing campaigns are built around the idea — think of those "no hidden fees" commercials. Unfortunately, such instances also occur in the medical industry, which is why it is crucial to be upfront and transparent with patients.
For a medical center like CCHMC, billing and customer service may rarely be in the same important spotlight as patient interactions with doctors and nurses. Still, no medical center wants to detract from its reputation by providing any kind of faulty service.
CCHMC proves it cares about its patients every day by giving them an intuitive, comprehensive self-service portal and improved statements that just make sense. In the end, the hospital saved money and boosted revenue with its improvements, but it ultimately achieved much more in the overall care for its patients.
To learn more about CCHMC use of Patient Self-Service to improve its bill pay system, read this case study. To see how Experian Health helps improve ROI in healthcare, view the full list of our client videos and case studies.