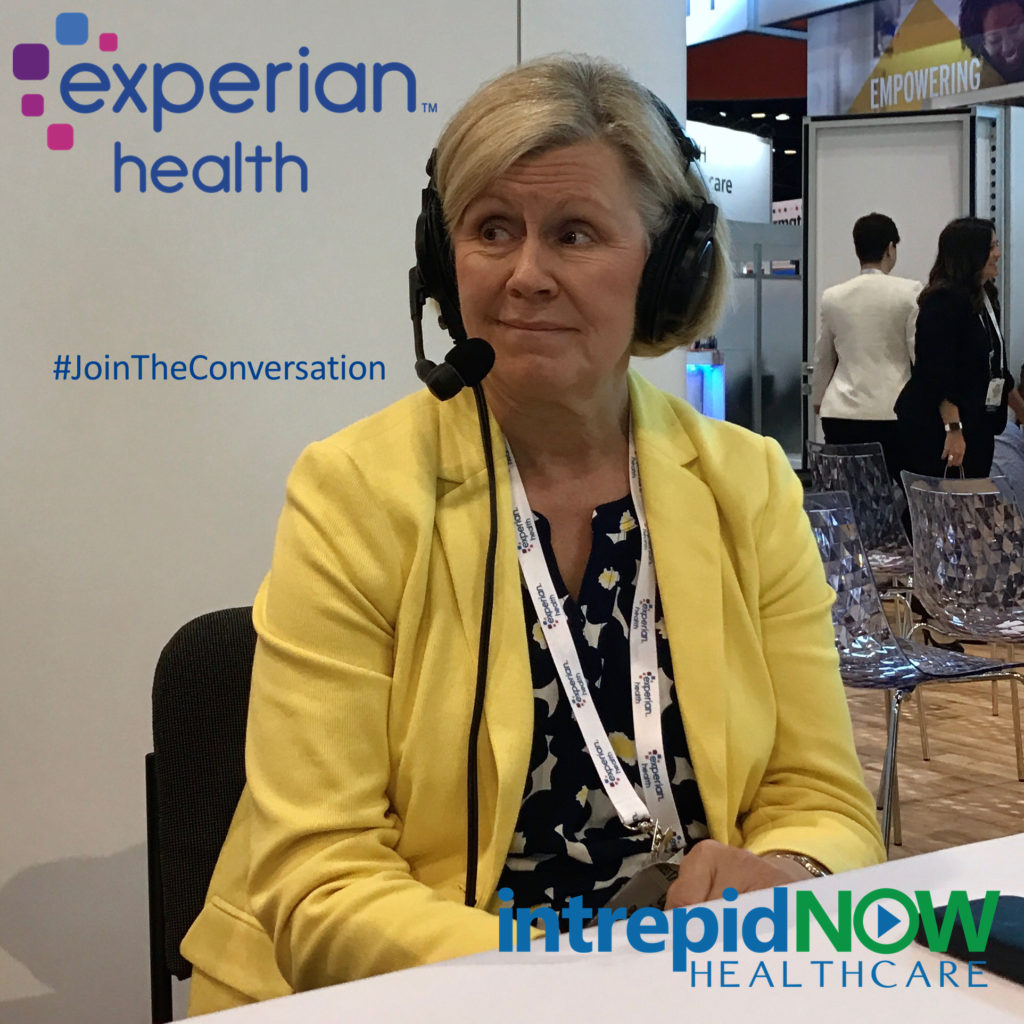 Experian Health's Chief Marketing Officer, Cindy Dullea, sat down with Joe Lavelle from IntrepidNOW at HIMSS17 to share insight into Experian's recent global rebrand and the healthcare landscape. Excerpts are included below.
"Experian Health really looked at the industry and said, what do our consumers want? And if we really take a note from other industries that are out there…banking, retail, the airlines, everyone has moved the capability of their businesses to the digital world, to smart technology. If you look at our millennials and our Gen Y's, everything they do is really on their smartphone and the use of doing things online. So we looked at patient scheduling and said why not. Why would we not empower the patient to be able to go on in the comfort of their home, in the comfort of their office and be able to schedule those appointments that they need, on their time on their agenda as opposed to being on a phone waiting with an organization to schedule that appointment?
We really have spent the last year and a half or so looking at innovation, looking at how do we bring new products to the marketplace, how do we improve on our core revenue cycle products. And so universal identity manager, identity management our newest product that we launched at HIMSS last year is starting to take shape and gain traction around having a national identifier for that patient as they move across the care continuum. Extremely important as we look at making sure that we're treating that patient to the best of our ability by knowing every place they've received care, helping the administrative burden of decreasing duplicate medical records.
We'll be at NAHAM which is the National Association of Healthcare Access Managers at the end of April, that's in Dallas. That's our access managers, our patient access managers that really look at the front end of the revenue cycle, so we'll be there talking with them about our great products and what we can do for them. And then in June we will be back here in Orlando for the HFMA ANI, the big CFO show. And again will be here, and we'll be having engaging and thought leadership conversations around what is important to CFO's, financial management, value based reimbursement things like that. That really taps us out for the first half of the year."