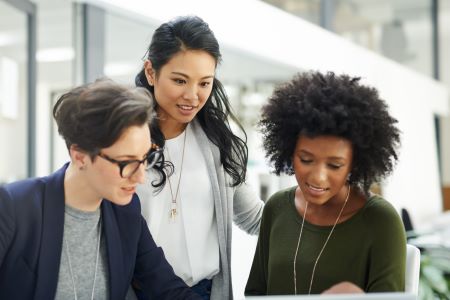 U.S. companies of all sizes, from small businesses and startups to large corporations, may be eligible for the R&D tax credit. This tax credit is a federal incentive that rewards innovative companies that improve or develop a new product or process. As a result, they can obtain different benefits, such as reducing a company's tax liability. If companies cannot use the credit immediately or completely, it can be carried back one year or forward for up to 20 years, depending on state carryover rules.
Any company that spends money developing new products, processes or software or enhancing existing ones may be eligible for the R&D tax credit. However, eligibility depends largely on whether the work a company does meet the criteria established by the R&D four-part test set forth in the Internal Revenue Code (IRC), Treasury Regulations, and the guidance set forth in the IRS R&D Tax Credit Audit Techniques
Overview of the R&D Four-Part Test
When determining if a business qualifies for the R&D tax credit, there are important guidelines to meet. The most important, the R&D four-part test, comes from section 41 of the Internal Revenue Code (IRC) and determines whether certain expenses can be considered as qualifying research activities.
A project qualifies if it meets all of the following requirements:
Business Component
To meet this requirement of the R&D four-part test, the purpose of an activity should be to apply the information discovered to develop a new or improved business component. An improved business component can consist of a product, process, software, technique, or formula which is to be used internally or offered for commercial purposes. This may include new or improved functionality, performance, reliability, or quality of a product or process.
The Treasury Regulations confirm that companies do not necessarily have to discover an innovation or advancement that is new to their industry, just new to the company.
Elimination of Uncertainty
Another requirement for companies is to illustrate that activities were intended to discover information that could eliminate technical uncertainty about the design, methodology, or capability of development or improvement of a product or process.
This element of the R&D four-part test often draws misunderstandings or misapplications. Companies should identify the uncertainty regarding the development or improvement of the business component to which the research activities relate and eliminate that uncertainty through a process of evaluating alternatives. This may be achieved through modeling, simulation, or a systematic trial and error methodology.
Process of Experimentation
Companies that claim R&D tax credits must prove to the IRS that they have gone through an iterative development process. To satisfy this element of the R&D four-part test, businesses need to demonstrate they conducted a process that included the evaluation of alternatives to achieving the desired outcome. Examples may include modeling, simulation, confirmation of hypothesis through a systematic process of trial and error testing.
Technological in Nature
To satisfy this requirement, the process of experimentation used to discover the information must rely on the principles of hard science, including but not limited to engineering, physics, biology, chemistry, or computer sciences. This ensures that any new information has been uncovered using a scientifically approved process and not through other methods.
Hard science is defined as any of the natural or physical sciences that use hypotheses and experiments. Activities like engineering, physical sciences or computer science count as hard sciences for R&D qualification. On the other hand, soft sciences like psychology, sociology, or anthropology may use hypotheses and experiments, but do not qualify.
Exclusions to R&D Qualification
To maximize the credit and minimize risk in the event of an R&D tax credit audit, it is important to understand project types that are specifically excluded from R&D qualifications.
Activities that may exclude a project from qualification include:
Research after commercial production;
Adaptation of existing business components;
Duplication of an existing business component;
Surveys and studies;
Funded research;
Research conducted outside the U.S.;
Reverse engineering of a product; and
Research based on the social sciences, arts, or humanities.
Benefits of Meeting Criteria Established by the R&D Four-Part Test
The R&D Tax Credit was created to encourage the development of new and improved products or processes, thus creating opportunities for businesses to claim the credit and reinvest the savings to be more competitive, grow faster and be more profitable. Furthermore, many qualifying companies are likely eligible for both a state and federal R&D tax credit.
To resolve the complexities regarding the qualifying activities and R&D four-part test, companies can outsource their R&D tax credit management needs and rely on a dedicated team of R&D tax credit experts, to maximize the credit, mitigate risk, and ensure IRS compliance.