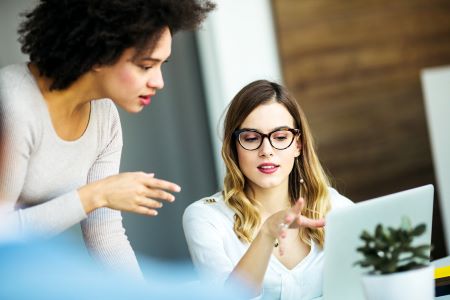 It has been almost four decades since 1986 when the Immigration Reform and Control Act was introduced. Yet, many employers still have trouble avoiding Form I-9 compliance violations and fail to realize the full impact these violations can have on their businesses. There is a broad range of I-9 compliance violations resulting from negligence. The penalties the U.S. Immigration and Customs Enforcement (ICE) can impose for even the most benign among them can be very costly and detrimental.
Immigration compliance is a business necessity. To prevent costly errors, improve I-9 administration and minimize the risk of violations in future operations, every organization should seek to establish a detailed and comprehensive policy and adhere to it. 
Technical Form I-9 Compliance Violations
Employers who face ICE inspections ought to understand that inaccuracies in maintaining Form I-9 administration may lead not just to warnings, administrative fines, and penalties, but also to criminal prosecution. ICE may identify technical and substantive violations.
Technical errors or violations can happen if:
The employee's name, address, or birth date is missing in Section 1,
There is no date for the beginning of employment in Section 1,
There is no name, address, signature, or date for the preparer and/or translator,
There is no document title, identification numbers, or expiration dates of proper List A documents or proper List B and List C documents in Section 2 or 3, but only if legible copies of the documents are retained with the forms and presented at the I-9 inspection,
There is no title, business name, or address in Section 2, or
There is no date of rehire in Section 3.
Use of the Spanish version of the I-9, except in Puerto Rico.
The ICE must provide a minimum 10 business days deadline for employers to correct technical violations after the inspection. If they do not fix these mistakes within the stipulated deadline, fines will follow.
Substantive Form I-9 Compliance Violations
Substantive violations are more than omissions and their correction is usually no longer possible. They could be found in case the employer or the authorized representative:
Did not prepare or present the I-9 on time,
Failed to secure that the employee writes down his or her printed name in Section 1,
Failed to secure that the individual checks a box in Section 1 to attest that they are either a citizen or national of the United States, a lawful permanent resident, or an alien authorized to work until a specified date,
Failed to secure that an alien authorized to work provide his or her alien number in Section 1, if the number is not provided in Sections 2 or 3, or on a legible copy of the document retained with the I-9 form,
Failed to secure the individual sign the attestation in Section 1,
Did not complete Section 2 within 3 business days of hire,
Failed to review and verify a proper List A document or proper List B and List C documents were used in Section 2 or 3,
Did not sign the attestation in Section 2,
Did not date Section 2 of Form I-9,
Did not date Section 2 within three business days from the employment date or, if the employment lasted for three business days or less, at the time employment begins, or
Failed to provide signature and date on Section 3 as well as the date on Section 3 of the Form I-9 not later than the date the work authorization was to expire.
Non-Compliance Leads to Penalties
To ensure that employers take Form I-9 compliance seriously, the ICE increased the scope and frequency of I-9 inspections during the previous administration, and that continues to be the trend in present times.
The I-9 violations may result in civil and criminal penalties. Civil fines for I-9 paperwork violations range from $272 to $2,701 per violation and the fine increases with each repeated violation. If it turns out that an employer knowingly hired or continued to employ a worker without work authorization, the penalties to pay range from $676 to $27,018 per worker. The ICE can issue even higher fines in cases with aggravating circumstances. Criminal penalties ensue in cases when an employer engages in a pattern or practice of knowingly employing unauthorized workers or has been proven to have committed other severe violations.
Several factors determine what the penalty for an I-9 violation will be issued: the size of the business, good-faith effort to correct the error, the seriousness of the violation, whether the violation involved unauthorized workers and the history of previous violations.
How to Remain Compliant
As government agencies continue to focus on employer compliance enforcement, employers need to make sure to do everything in their power to establish and maintain effective I-9 policies and get ready for the next I-9 audit. Instead of accepting Form I-9 as a mere administrative formality, they have to secure the proper completion and handling of the documentation in a consistent and uniform manner, follow the regulations updates, make use of E-Verify, and be completely prepared for strict ICE inspections.
One of the best ways to integrate all the complex aspects of I-9 administration is to automate the process. Electronic I-9 software helps minimize risk as it comes with control mechanisms, and many features that make it easy to store I-9 forms, monitor employment authorization expiration dates, and utilize E-Verify, in a highly secure way.
By adopting a digital solution, employers will be able to avoid both common and complicated Form I-9 compliance violations, improve their operations, and secure significant savings, safeguarded from potentially sky-high fines and penalties.