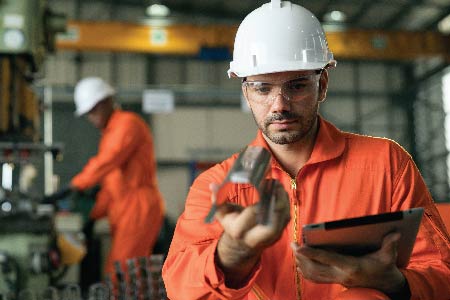 Historically, the R&D tax credit has served as a significant cash source for profitable companies paying income taxes by offering a dollar-for-dollar tax liability reduction for each identified R&D tax credit. However, the Protecting Americans from Tax Hikes (PATH) Act of 2015 introduces new legislation for eligible small businesses. Startup R&D tax credits can increase potential benefits from dollars invested in new products.
Benefits of Startup R&D Tax Credits
Startup R&D tax credits provides a means to recoup some of the R&D investment prior to being a profitable and income tax-paying business. Yet, startups often miss out on R&D tax credits due to misconceptions, including not enough growth to have material R&D expenses, or they are unaware that the R&D credits may be used to offset payroll tax if the company has no income tax liability to qualify. Also, most startups are either unaware of the tax credit's availability, how to become eligible for the credits, or how to claim them.
PATH Act Changes to R&D Tax Credit
The PATH Act impacted the R&D tax credit in several significant ways because it helped remove some of the restrictions companies faced when claiming the benefit. Three of the most notable changes imposed by the PATH Act include:
The Length of the Program
Before the Path Act, the R&D tax credit was typically only extended for an additional one or two years at a time. However, the PATH Act officially designated the R&D tax credit as a permanent program as of January 1, 2015. Making the R&D tax credit permanent enabled business owners to make financial decisions without worrying about it not being approved by the government.
Enhancing Startup R&D Tax Credits
Initially, companies operating at a loss could not monetize or use the R&D tax credit, which often prevented small businesses and startups from participating in the program. However, the PATH Act changed the qualification parameters, enabling smaller organizations to use as much as $250,000 of R&D credits each year against their payroll tax liability for up to five years. To establish eligibility for the R&D tax credit for startups, a company had to show gross receipts that totaled less than $5 million for the current tax year.
Alternative Minimum Tax
The passing of the PATH Act allowed business owners to use the R&D tax credit to offset Alternative Minimum Tax (AMT). Before the Act, taxpayers could only use the R&D credit to offset regular tax liability. If a taxpayer had an AMT that was greater than their regular tax, they could not use the R&D credit. If their regular tax liability was just a bit larger than their AMT, they could use credits to reduce the liability down to the AMT level.
Establishing Eligibility for the R&D Tax Credit for Startups
While many businesses overlook the R&D tax credit for startups, they can actually qualify for the credit when they spend time developing new or improving existing products, processes, software or formulas. Businesses in many different industries can claim the R&D credit. To establish eligibility must apply the four-part test that serves to qualify activities as R&D.
Activities that meet the following requirements are potentially eligible for the R&D tax credit:
Developing a new or improving an existing product, process, formula or software, which may include improving the function, reliability, quality or performance;
Discovering information to eliminate uncertainty concerning capability, methodology or appropriateness of design;
Activities including a systematic trial and error process capable of evaluating one or more alternatives to eliminate uncertainty; and
Relying on principles of hard science, which can include physical science, biological science, computer science, engineering, etc.
Costs eligible for the R&D tax credit include:
Wages for individuals performing, supervising or supporting the R&D;
Supplies used in the research;
Contract research or costs incurred for a third party to perform research on the business's behalf; and
Rental or lease of computer costs, including payments made to service providers for cloud server space for development environments.
New IRS Rules for the R&D Tax Credit for Startups
Starting in 2022, the IRS is requiring additional documentation from startups that are claiming R&D tax credit refund claims. The new requirements include providing more information about the startup's R&D claim when they file an amended return. Therefore, startups need to identify:
The business components to which the R&D claim relates;
All research activities performed for that business component;
The individuals performing the research;
The information the research is intended to provide; and
The total qualified research expenses that are being claimed.
If the IRS rejects a claim, startups may not have the opportunity to perfect the claim, which may result in losing R&D tax credits. Taking this into consideration, it is important for startup companies to review these requirements and prepare proper documentation.
Reaping the Benefits of the R&D Tax Credit for Startups
Qualified startups have the option of using their R&D tax credit to either offset income tax liability or payroll tax due. Therefore, startup R&D tax credits can be a significant tool in the process of recouping some of the costs associated with qualified businesses' innovation efforts, regardless of whether they have generated taxable income.
At the same time, the R&D tax credit for startups can be complex to analyze, calculate, and document. To secure the benefits they are entitled to, startups should work with qualified R&D tax credit experts. This way, they can make sure that their business is eligible and conduct a solid study that only uses appropriate expenses that the IRS agrees with while getting ongoing audit support and ensuring compliance with the necessary requirements.