At Experian, one of our priorities is consumer credit and finance education. This post may contain links and references to one or more of our partners, but we provide an objective view to help you make the best decisions. For more information, see our Editorial Policy.
If you're like millions of other students, you need to borrow money to pay for college. Generally, federal student loans are the best option for students, while private student loans can provide additional funding if you reach the federal borrowing limits. However, that's not always the case.
The best loan may depend on your financial situation and the type of degree you're pursuing. Here's an overview of how you can apply for federal and private student loans and the pros and cons of each.
Federal Student Loans
You'll need to submit a Free Application for Federal Student Aid (FAFSA) each year before you can take out federal loans. As long as you meet the basic eligibility criteria, such as being enrolled at least half-time, you may be able to qualify for federal students loans regardless of your income or credit.
Your school, or prospective school if you aren't enrolled yet, will offer you a financial aid package based on the school's cost of attendance and your financial information from the FAFSA. See "The 7 Biggest FAFSA Mistakes College Students Make—and How to Avoid Them" for more information on the FAFSA.
Your financial aid package could include money for school that you don't need to repay, such as grants or scholarships. Additionally, you might be offered several types of federal and private student loans.
There are three types of federal student loans that can help you pay for school:
Direct subsidized loans are the best type of federal loan because the government pays the interest that accrues while you're in school, during the six-month grace period after you leave school, and during deferment (periods of loan payment postponement). However, subsidized loans are only available to undergraduate students who have a financial need based on the school's cost of attendance and their expected family contribution.
Direct unsubsidized loans are available to undergraduate and graduate or professional students regardless of their financial need. Unlike with subsidized loans, interest accrues during school, grace periods and deferment. You have the option to pay the loan interest during these periods, but if you don't, that accrued interest gets added to your principal balance once you start repaying the loan. That's why if you do take out a direct unsubsidized loan, you should try to pay back any accrued interest before you graduate.
Direct PLUS loans are available to graduate or professional students and to parents of undergraduate students. Applicants need to agree to a credit check, which looks for an adverse credit history but doesn't consider credit scores. Applicants with an adverse credit history may need a cosigner before they can take out a PLUS loan.
Student Loan Options
Direct Subsidized Loans
Direct Unsubsidized Loans
Direct PLUS Loans
Private Student Loans
Undergraduate Students
X
X
X
Graduate and Professional Students
X
X
X
Parents of Undergraduate Students
X
X
Private Student Loans
Private student loans aren't as uniform as federal student loans. For example, your rate, term, fees, loan amount and repayment options depend on the lender and your credit. This is why it's important to compare lenders and offers before taking out a private student loan. Additionally, because the loan offer depends on your credit, many students need a creditworthy cosigner to qualify.
Here are three examples of private student loan companies:
---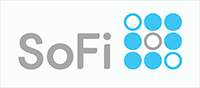 SoFi offers undergraduate student loans and says it will soon offer graduate and parent loans as well. The minimum loan amount is $5,000, but there's no origination, application, prepayment or late fee when you're taking out or repaying the loan. SoFi also offers fixed- and variable-rate loans, and you can choose to defer your payments until after you leave school or start repaying the loan while you're in school.

---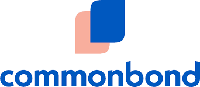 CommonBond offers undergraduate, graduate, MBA, dental and medical student loans. The rates and terms depend on the type of loan and whether you take out a fixed-rate or variable-rate student loan. CommonBond also has a "social promise" program that pays the tuition for a student in a developing country for each degree it fully funds in the U.S.
---
Which Student Loan Is Best?
The best way to pay for school is with grants and scholarships—financial aid that you don't need to repay. But many students will need to borrow money as well.
Federal student loans are generally the first choice for students because you can get approved regardless of your income or credit, and they offer the same interest rate to every student. Additionally, federal student loans are eligible for repayment plans and assistance programs, such as student loan forgiveness. These benefits can make repaying federal loans easier than repaying private loans.
However, federal student loans have origination fees and (aside from PLUS loans) maximum loan limits based on your year in school rather than the cost of attendance.
Especially creditworthy students may qualify for private student loans with a lower interest rate and no origination fee, making the private route a less expensive option. A private loan may also be one of your only options if you reach the federal student loan limit and need additional money to pay for school.

All information regarding SoFi Undergraduate and Graduate student loans have been gathered independently by Experian and has not been provided or reviewed by the issuer. Offer details may be outdated. See issuer website for current details.