At Experian, one of our priorities is consumer credit and finance education. This post may contain links and references to one or more of our partners, but we provide an objective view to help you make the best decisions. For more information, see our Editorial Policy.
If you have poor credit, it can be tough to find affordable financing. While RISE personal loans aren't exactly cheap, they can be a more affordable alternative to payday loans, auto title loans and other short-term, high-interest loan options.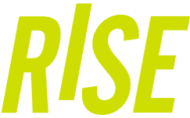 Apply
on Rise's website
Recommended FICO® Score*
Poor - Good
Available loan amounts: $1,000 to $5,000
Est. monthly payment: $128 to $953
Grace period: 0 days
Application fee: $0
Loan Details
Cash in Your Account as Soon as Tomorrow1
Quick Application and Approval in Minutes
Borrow on Your Own Terms2
5-Day Risk-Free Guarantee if you change your mind3
No Prepayment Penalties and No Hidden Fees
Disclosure
| Pros | Cons |
| --- | --- |
| Accessible for bad-credit borrowers | High APRs |
| No collateral requirement | Relatively short repayment terms |
| Fast funding | |
RISE Customer Service
866-580-1226
Customer Support
P.O. Box 101808
Fort Worth, TX 76185
Experian Review
RISE is an online lender that specializes in working with consumers with bad credit. It offers loans from $1,000 to $5,000, which you can pay back over four to 26 months—though loan amounts and repayment terms available can vary from state to state. The lender doesn't charge application, origination or prepayment fees, but its annual percentage rates (APRs) are high compared with other installment loans. Here's what you need to know before you apply.
High APR With Rate Reduction Opportunity
RISE personal loans have very high APRs, ranging from 36% to 149%, depending on your credit and where you live. So if you have fair credit or better, you may be able to get much more affordable financing elsewhere.
Even if you have bad credit, you may be able to score a lower interest rate with another lender. That said, if your credit is bad enough that your only other alternatives are payday loans and auto title loans, a RISE personal loan is much cheaper, can give you access to more cash and provides longer repayment terms.
Also, unlike most lenders, RISE may offer the chance for a reduced interest rate if you make on-time payments on your loan.
Who Is Eligible for a RISE Personal Loan?
RISE personal loans are generally targeted toward consumers with poor credit scores. The lender doesn't list a minimum credit score, but that doesn't mean you're guaranteed to get approved. RISE will review your credit history, income and other information listed on your application to make a decision.
If you're not sure whether you'd qualify based on your credit history, you can get prequalified during the application process and view different offers based on your creditworthiness.
RISE personal loans are not available to members of the military who are covered under the Military Lending Act.
Also, the lender does not allow cosigners, so if you can't get approved on your own, you'll need to look elsewhere, even if you have someone who is willing to apply with you.
How to Apply for a RISE Personal Loan
The RISE personal loan application process is entirely online. To qualify, you need to meet a few requirements, including:
Be at least 18 years old (or 19 if you live in Alabama or Nebraska)
Live in one of the states where the lender operates
Have a job or other regular source of income
Have an active and valid checking account
Have an email address where you can receive account information
To start the application process, you'll provide information about yourself, including your name, address, date of birth, Social Security number and contact information.
RISE will run a soft inquiry on your credit report to show your loan options. If the lender checks your credit report during this process with its partner Teletrack (a specialized consumer reporting agency), it will be a hard inquiry that only shows on your Teletrack report. The inquiry won't show up on your credit report with the three major credit bureaus.
Then, if you proceed to apply for one, the lender will run the type of hard inquiry that can impact your credit score. The lender may ask for certain documents to verify information on your application, such as pay stubs, bank statements or tax forms.
Your APR will be determined based on various factors, including your income, credit history, information on your application and the loan amounts and terms offered in your state of residence.
Fast Funding With Small Loan Amounts
The online application process takes five to 10 minutes to complete, especially if you have all the documents on hand that RISE needs to verify your information. Loan amounts range from $1,000 to $5,000, but the rules and regulations on the loan amounts you qualify for, as well as the fees, can vary based on where you live.
If you're approved before 6 p.m. Eastern Time, your loan funds could be deposited into your bank account as early as the next business day.
Low Fees and Flexible Payment Scheduling
RISE doesn't charge application, origination or prepayment fees. You may, however, be charged a late fee if you miss a payment. If you think you may have trouble making a payment, contact RISE and you may be able to get an extension.
You can make loan payments through ACH transfers from your checking account or with a debit card or paper check.
After you're approved and sign your loan agreement, you'll have five days to decide whether to keep the funds. If your financial situation changes or you simply decide you no longer need the money, you can return it and pay no interest or fees.
Build and Monitor Your Credit
RISE only reports to one of the national credit bureaus, so using a RISE personal loan to build your credit history can be challenging. While your credit score generated using information from the one credit bureau will reflect your payment history on your loan, there will be no record of the account with the other two.
The lender offers access to your TransUnion Credit Score through its Credit Score Plus Service, including free credit alerts. Keep in mind, though, that this score is different from your FICOScore, which is used by most lenders to make lending decisions.
Additional Info*
| | |
| --- | --- |
| Loan amount: $1,000 - $5,000 (varies by state) | Origination fee: None |
| Estimated APR: 36% - 149% (fixed) (varies by state) | Late fee: Varies by state |
| Loan terms: 9 - 26 months (varies by state) | Prepayment fee: None |
| Funds released: Within one business day if approved by 6 p.m. Eastern Time | |
†The information provided is for educational purposes only and should not be construed as financial advice. Experian cannot guarantee the accuracy of the results provided. Your lender may charge other fees which have not been factored in this calculation. These results, based on the information provided by you, represent an estimate and you should consult your own financial advisor regarding your particular needs.
Is a RISE Personal Loan Right for You?
RISE personal loans are relatively expensive, especially if your credit is fair or better and you have access to cheaper financing options.
As a result, it's a good idea to consider other options before applying for a loan with RISE. If possible, take your time to shop around and compare multiple lenders to make sure you get the best terms available to you.
If more favorable terms aren't available through other lenders, however, RISE's higher loan amounts and longer repayment terms can be a welcome substitute for the exorbitant APRs and short repayment terms that come with payday and auto title loans.