At Experian, one of our priorities is consumer credit and finance education. This post may contain links and references to one or more of our partners, but we provide an objective view to help you make the best decisions. For more information, see our Editorial Policy.
If you enjoy feeling like you have instant status and are willing to pay nearly $1,000 for the privilege, you may be interested in the Luxury Card™ Mastercard® Gold Card™. The rewards and benefits this gold-plated credit card offers may make it hard to justify the high annual fee, however, since many other cards offer better rewards for less.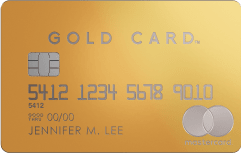 Luxury Card™ Mastercard® Gold Card™
Apply
on Luxury Card's website
Recommended FICO® Score*
Very Good - Exceptional
Luxury Card™ Mastercard® Gold Card™
0% for the first 15 billing cycles on balance transfers made in the first 45 days after account opening
2%
cash back on Airfare Redemptions
Earn one point for every dollar you spend. Redeem at 2% value for cash back; 2% value for airfare redemptions when redeeming through myluxurycard.com
2% cash back on All Other Purchases
Card Details
Patented 24K-gold-plated front and carbon back—weighing 22 grams
2% value for airfare redemptions with no blackout dates or seat restrictions. 2% value for cash back redemptions. Earn one point for every one dollar spent.
24/7 Luxury Card Concierge®—available by phone, email and live mobile chat. Reach out to manage tasks big and small.
Exclusive Luxury Card Travel® benefits—average value of $500 per stay (e.g., resort credits, amenities, room upgrades and complimentary food and beverages) at over 3,000 properties.
Annual Airline Credit—up to $200 in statement credits toward flight-related purchases including airline tickets, baggage fees, upgrades and more.
Up to a $100 application fee credit for the cost of TSA Pre✓® or Global Entry.
Enrollment in Priority Pass™ Select with access to 1,300+ airport lounges worldwide with no guest limit.
Cell phone protection for eligible claims of up to $1,000 each year. Plus Lyft credits, ShopRunner membership, Fandango perks and more.
Members-Only LUXURY MAGAZINE
0% intro APR for 15 billing cycles on balance transfers posted within 45 days of account opening. After that, the APR will be 15.24%, a variable rate based on the Prime Rate.
| Pros | Cons |
| --- | --- |
| Double rewards points upon redemption | High annual fee |
| Great travel benefits | High fee for each authorized user |
| Gold-plated design | |
Experian Review
At $995 annually, the Luxury Card™ Mastercard® Gold Card™ isn't cheap. But if you want to impress people by pulling out a 24-karat gold-plated card, you might find the fee worth it. The card also doubles rewards points on all purchases for a solid 2% rewards rate and comes with plentiful travel and luxury perks. However, because other cards offer similar or better rewards for less, whether you want this card really comes down to status value.
Simple but Strong Rewards
This card doesn't offer a sign-up bonus, and the 1 point per $1 spent on every purchase is nothing to write home about. However, when it comes time to redeem your rewards, you'll get double the value whether you choose travel rewards or cash back, essentially giving the card a 2% rewards rate.
Unlike many rewards programs, there are no blackout dates, airline limitations or seat restrictions when you redeem points for travel purchases. For 50,000 points, you can get a $1,000 ticket on any airline with no blackout dates or seat restrictions.
Patented Metal Card Design
If you like flashy status symbols, you'll appreciate the Luxury Card™ Mastercard® Gold Card™ because it's literally a gold card, featuring a 24-karat gold-plated stainless-steel front and a carbon back. Luxury Card touts the "durability and distinction" of this card, which has 46 patents issued globally.
Are you into heavy metal? Ever since American Express issued the first metal credit card in 1999, metal credit cards have become a status symbol for some people, and those people care about how much a card weighs. The Luxury Card™ Mastercard® Gold Card™ is the heaviest metal card out there, weighing in at 22 grams.
Luxury Perks for Elite Travelers
Aside from its status value, the Luxury Card™ Mastercard® Gold Card™ offers some useful features and services that frequent travelers will appreciate. This card is accepted at 8 million domestic retailers and in more than 210 countries and territories worldwide, so you can use it pretty much anywhere, and there are no foreign transaction fees on purchases made abroad.
Taking advantage of travel credits and perks can help offset the card's annual fee. For example, you'll get up to $200 in annual airline credits toward flight-related purchases, including airline tickets, baggage fees and upgrades. You also get a $100 automatic statement credit for the cost of the Global Entry or TSA PreCheck application fee. Luxury Card says its cardholders enjoy an average value of $500 in travel benefits and services per stay at any of over 3,000 properties and trusted hotels worldwide. These perks can include resort or spa credits, complimentary food and beverages, room upgrades and more.
As a Luxury Card™ Mastercard® Gold Card™ cardholder, you'll feel like part of the jet set. For instance, you'll be automatically enrolled in Priority Pass Select, giving you complimentary access to more than 1,200 airport lounges around the world, no matter what airline you're flying or what class of ticket you've booked. Really want to feel like a VIP (and save lots of time too)? Airport Meet & Assist sends a professional representative to meet you and escort you through the airport process in an expedited fashion, avoiding crowds and delays. Speaking of delays, if your luggage is delayed more than four hours from the time you reach your destination, baggage delay insurance may reimburse you up to $100 a day for purchases made to replace covered items in those bags.
Whether you're sipping champagne in first class or crammed in coach, travel doesn't always go smoothly. The Luxury Card™ Mastercard® Gold Card™ has you covered, with travel accident insurance providing up to $250,000 coverage for accidental death or dismemberment when you pay your entire travel fare with your card for a covered trip. Trip cancellation and interruption coverage may reimburse you up to $5,000 per person for the cost of a covered trip purchased with the card. There's also auto rental collision waiver coverage, which covers damages to a rental vehicle paid for with the card. Travel assistance is available 24 hours a day, 365 days a year, and includes medical assistance and even referrals to legal services.
There are also some useful services you can access both on the road and at home. Mastercard Global Service provides 24/7 customer service assistance with lost and stolen card reporting, emergency card replacement and emergency cash advances. Contact Mastercard ID Theft Protection to access identity theft resolution services 24/7; they'll replace your card and notify credit reporting agencies of the identity theft. Cellular telephone protection offers supplemental coverage for damage or theft of your cellphone.
This card's benefits go far beyond insurance and assistance. You'll also have access to Luxury Card Experiences, which Luxury Card says cover a wide range of passions and interests, including culinary and wine, activity and adventure, sports, entertainment, family, arts and culture, and specialty travel. For even more elite experiences, you can access Mastercard Priceless invitation-only, once-in-a-lifetime experiences. These might include sitting courtside at a pro sporting event, seeing an opera's dress rehearsal before opening night or walking the ropes with pros at the PGA Tour. Luxury Card's Off the Beaten Path travel itineraries offer unique experiences that immerse you in the local vibe, culture and scenery.
First-Class Service Anywhere
You don't have to travel to take advantage of this card's elite services. It gives you access to a 24/7 Luxury Card Concierge at no charge. While many concierge programs require you to call the concierge, the Luxury Card Concierge is available by phone, live chat or email for your convenience.
What exactly can a Luxury Card Concierge do? Assisting with travel bookings, restaurant reservations or events tickets is just the beginning. For example, one cardholder asked the Concierge to research the best school districts in Denver before his family moved there. Another had a Concierge arrange a private meet-and-greet with Boston Bruins player Patrice Bergeron. A Concierge even helped a cardholder find out how to propose to his girlfriend on the Jumbotron in Times Square. If you can dream it, the Concierge can probably do it for you.
The Luxury Card app, available for iOS and Android, puts all the card's perks in the palm of your hand. You can use the app to find hotel partners, travel services and member perks, or chat live with a Concierge any day, anytime.
As a cardholder, you also get a subscription to Luxury Magazine, a quarterly publication focused on luxury lifestyles. Although anyone can access the digital version online for free, the print edition is exclusively for cardholders. The covers feature art by well-known or up-and-coming artists, making each issue a potential collector's item.
Make Sure the Annual Fee Is Justified
The Luxury Card™ Mastercard® Gold Card™ charges an annual fee of $995 for your card, plus a $295 annual fee for each authorized-user card. You'd have to spend $4,147 a month, or $49,764 annually, to recoup the cost of the annual fee alone. Perks and rewards can offset that cost, but many of the same rewards are available on cards with lower fees. In the end, whether the annual fee is justified depends on how much disposable income you have, how much you care about the status value of a gold-plated credit card, and how likely you are to take advantage of the cards elite travel perks.
Additional Info
| | |
| --- | --- |
| Purchase APR: 15.24% Variable | Grace period: 23 days |
| Balance Transfer APR: 0% intro APR for 15 months (for balance transfers that post within 45 days) then 15.24% Variable | Annual fee: $995 plus $295 for each authorized user |
| Cash advance APR: 25.49% Variable | Balance transfer fee: $5 or 5% of transfer amount, whichever is greater |
| Minimum interest charge: $0.50 | Cash advance fee: $10 or 5% of advance amount, whichever is greater |
| | Foreign transaction fee: None |
| | Late payment fee: Up to $39 |
| | Returned payment fee: Up to $39 |
Customer service contact info for Luxury Card 1 (844) 589-2273
Authorized-User Policy
The Luxury Card™ Mastercard® Gold Card™ charges $295 per authorized user (most other credit cards let you add authorized users for free). You'll earn points on your authorized users' purchases as well as your own. If you want to give someone else the privilege of plunking down a gold-plated card, you may not mind the annual fee, but $295 is a high price to pay compared with other cards.
Is This Card Right for You?
Although it offers a solid rewards program and lots of elite travel benefits, the main factors distinguishing this card from competitors are its gold-plated construction and its $995 annual fee. Frequent travelers, metal-card status seekers and those craving access to elite experiences may find the Luxury Card™ Mastercard® Gold Card™ worth the price. However, most users will get just as much value from other rewards cards that offer similar perks and benefits for much lower annual fees.