Many people know that a credit score doesn't look at just one factor. When you consider the information that goes into calculating a FICO® Score*, it's a very specific set of data that's compiled and weighted to arrive at the end result. Your FICO® Score powered by Experian looks at a set of five values to deliver its expression of your creditworthiness: see where and how much the scoring model draws information from your Experian credit report to create a credit score for you.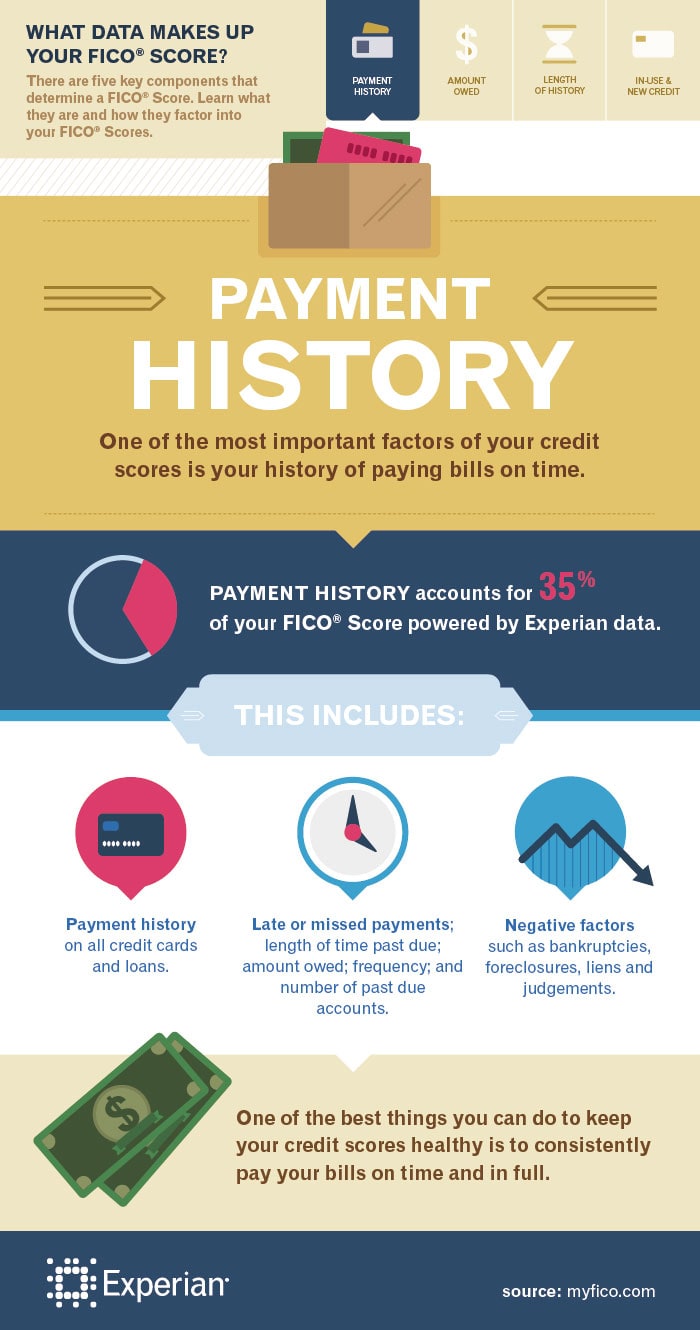 To learn more about the other biggest factors in the FICO® Score calculation, in addition to your payment history, read more here.
---
Want to instantly increase your credit score? Experian Boost™ helps by giving you credit for the utility and mobile phone bills you're already paying. Until now, those payments did not positively impact your score.
This service is completely free and can boost your credit score fast by using your own positive payment history. It can also help those with poor or limited credit situations. Other services such as credit repair may cost you up to thousands and only help remove inaccuracies from your credit report.
---
This article was originally published on March 4, 2016, and has been updated.
*Credit score calculated based on FICO® Score 8 model. Your lender or insurer may use a different FICO® Score than FICO® Score 8, or another type of credit score altogether. Learn more.