Travel can be one of the most rewarding parts of life, and it's no wonder that longer summer days make for some of the year's busiest recreational travel months. A change in scenery can be refreshing, uplifting and energizing - if you're not worrying about new vulnerabilities that your information might be subject to along the journey.
Make sure you take advantage of time-tested security measures like the in-room safe for your valuables and personal information, and don't bring unnecessary personal information that could be a windfall for an identity thief: your Social Security card, birth certificate, or excess credit cards. Don't let identity theft while you're traveling be a top concern; be confident that your information is just as secure as you think it should be.
For other ways to improve the security of your identity, learn about protecting information at home, at work, or on your mobile devices.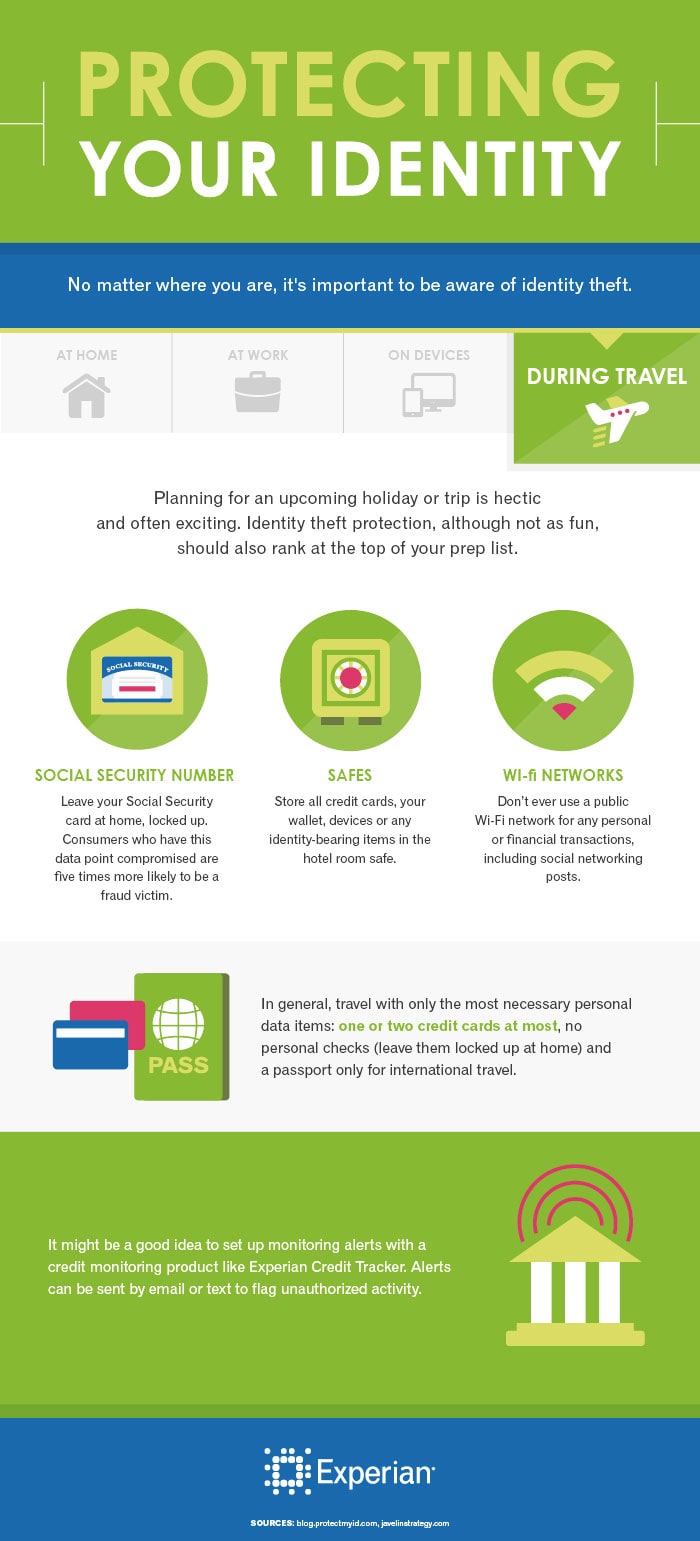 ---
Editorial Disclaimer
: Opinions expressed here are author's alone, not those of any bank, credit card issuer, or other company, and have not been reviewed, approved or otherwise endorsed by any of these entities. All information, including rates and fees, are accurate as of the date of publication.