It's the most wonderful time of the year – and also one of the most spendy! See how you stack up against the survey respondents in our annual holiday shopping survey – where a whopping 9% of respondents said they'll spend with the likelihood that they'll end up paying off their credit card charges late!
Learn how others will verify online security when shopping, the credit resolutions they'll make for the New Year, and more.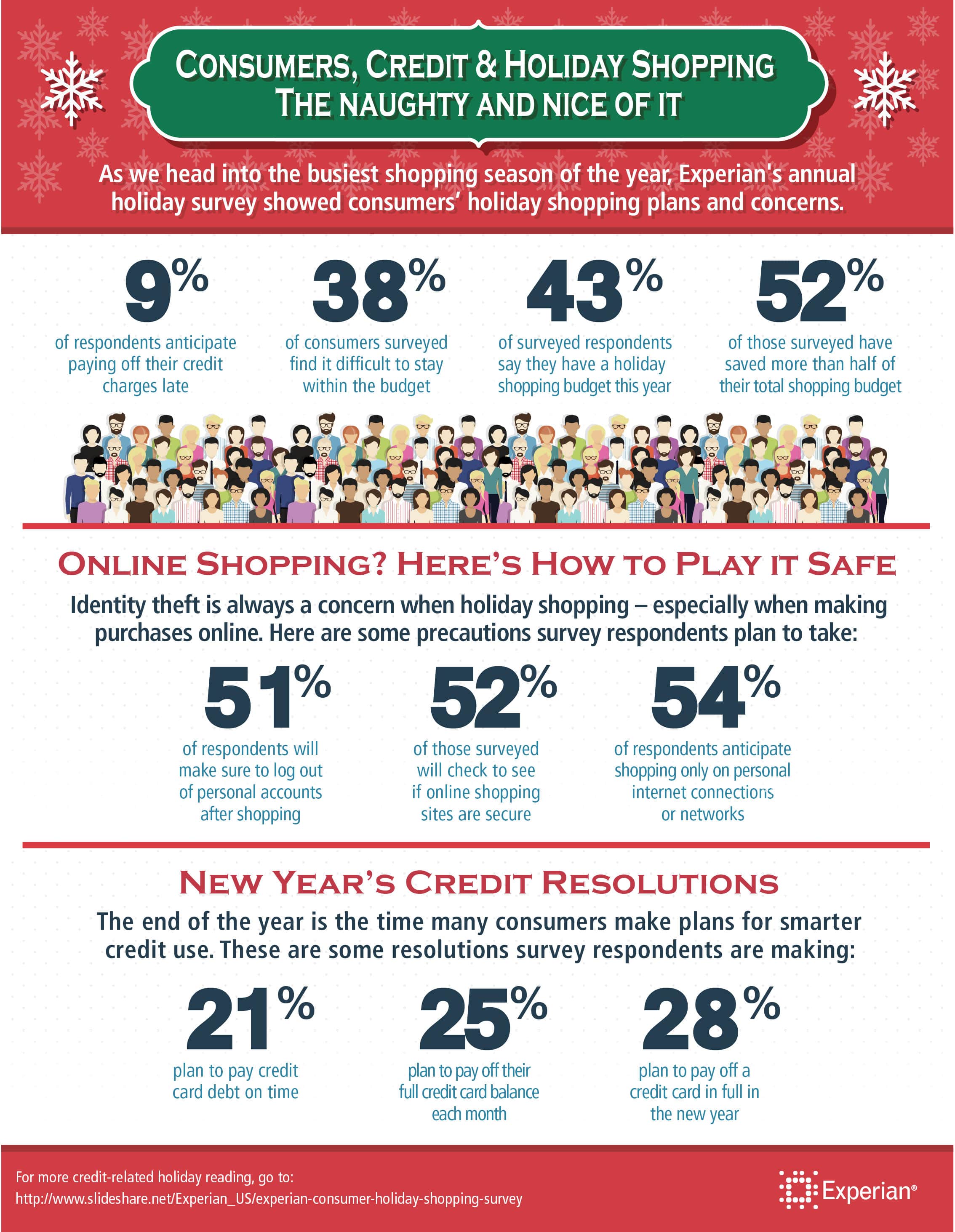 If learning more about your credit is on your to-do list in 2016, get a jump on your resolutions and start today.