The Securities and Exchange Commission created a too-good-to-be-true digital currency investment as a creative way to educate investors about cryptocurrency scams.
The fake website, HoweyCoins.com, features a fake initial coin offering (ICO) created to snag investors by touting a "don't want to miss so you better act now" chance. The site was intended to serve as an example of what to look out for when it comes to digital scams.
When visitors to the HoweyCoins site click on "Buy Coins Now" they are sent to an educational site that has tools and tips from the SEC and other financial regulators for people who are potentially interested in investing in ICOs.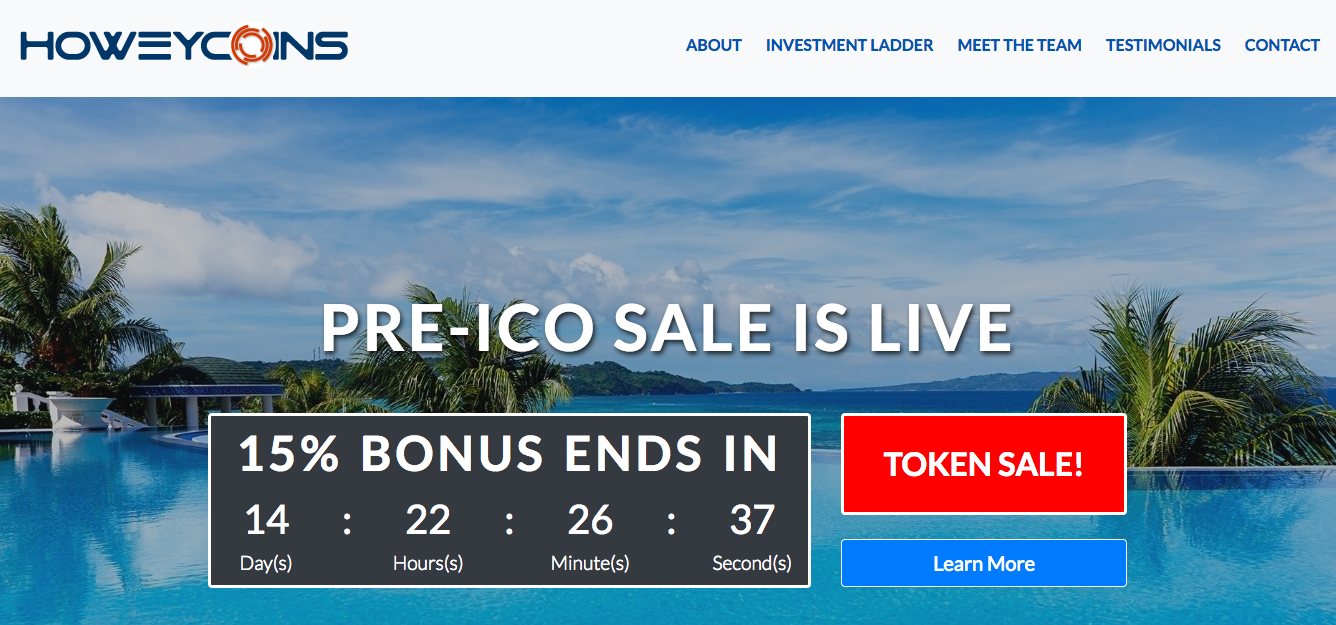 "The rapid growth of the 'ICO' market, and its widespread promotion as a new investment opportunity, has provided fertile ground for bad actors to take advantage of our Main Street investors," SEC Chairman Jay Clayton said in a press release. "We embrace new technologies, but we also want investors to see what fraud looks like, so we built this educational site with many of the classic warning signs of fraud."
An initial coin offering (ICO) is a way for startups to raise money via a new cryptocurrency venture. Raising money this way is unregulated and commonly used by startups to circumvent the stringent process required of banks or venture capitalists when raising capital.
The SEC site and its purpose come at an important time as ICOs have raised more money, $6.3 billion, in the first three months of 2018 than all of 2017, according to CoinDesk. This new fundraising method looks to have staying power, and explosive growth like that will get attention from all corners, including scammers and fraudsters.
Act Now Before Time Runs Out
The lure of immediate riches through investing in an ICO can be tempting for many of us as a result of seeing the headlines about people who made money from Bitcoin or other cryptocurrency investments.
The SEC website tries to promise just that by featuring fake celebrity endorsements, listing a team working on the ICO that also is fake, and including an 8-page white paper detailing the opportunity while vaguely promising guaranteed returns. These are similar tactics that fraudsters use to lure people into their scam.
"Fraudsters can quickly build an attractive website and load it up with convoluted jargon to lure investors into phony deals," said Owen Donley, Chief Counsel of the SEC's Office of Investor Education and Advocacy. "But fraudulent sites also often have red flags that can be dead giveaways if you know what to look for."
The internet naturally was amused and applauded the SEC tactic:
Here's what I'm buying with my Howeycoins pic.twitter.com/rYCXUKSeN3

— Rory Cellan-Jones (@ruskin147) May 17, 2018
Buyer Beware
The Wall Street Journal reviewed 1,450 digital coin offerings and found that nearly 20% were using deceptive or fraudulent tactics such as luring investors with plagiarized investor documents that promised guaranteed returns from fake executive teams. The SEC warned about the same tactics on its educational mock website.
The same analysis found that investors spent more than $1 billion on coin offerings where red flags were identified. Some investors claimed losses of $273 million in these projects.
The SEC reminds people that a free and simple way to protect your money is to research investments and the people who sell them. They note several red flags to keep an eye out for, including:
Claims of high, guaranteed returns
Claims of "SEC-compliance"
Encouraging investing with a credit card
Pump and dump scams
Crooks will pose as anyone when it comes to scamming people or investors. Gerri Walsh, the Financial Industry Regulatory Authority's Senior Vice President for Investor Education, has sound advice for any investment decision being considered:
"If you're unsure whether an investment solicitation is legitimate, do your own independent search for the official number for the government agency, office or employee and call to confirm its authenticity. Cons lie, and they will lie about their affiliations to convince you to send them money or to collect your personal information."
If you feel you have come across a scam, you can report those to the appropriate regulatory agency, such as FINRA, or file a complaint with the FTC and there is more information on the SEC's investor education website, Investor.gov.