If you're looking to grow your customer base for your business, you should think about building a new sales lead list using Experian's consumer mailing list engine.
Here is how to easily build and download a new list of potential customers in minutes:
Step 1: Launch Experian's consumer mailing list engine.
Step 2: Decide whether you want to include phone numbers in your list.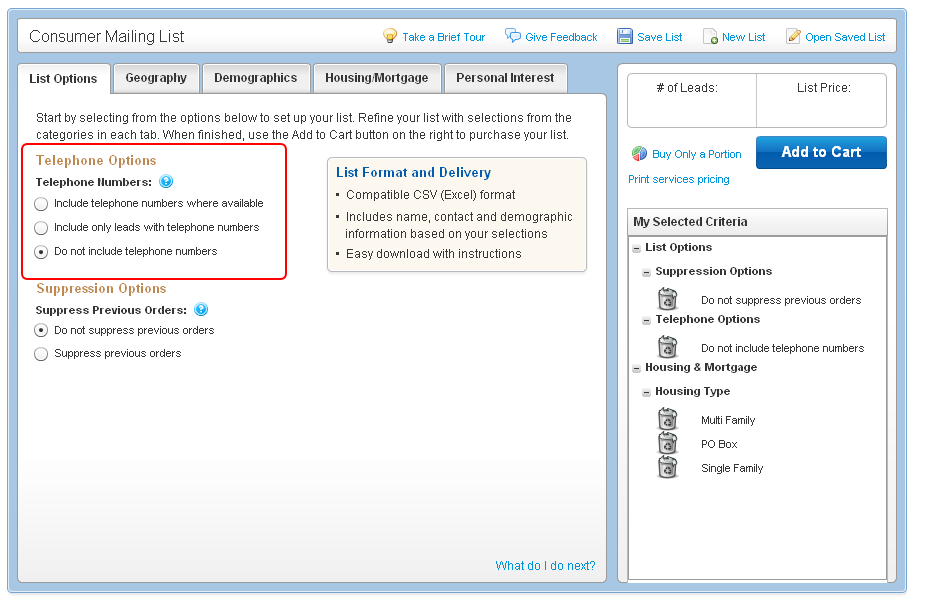 Telephone numbers are sourced from public information and will not include unlisted, unpublished and wireless phone numbers. To comply with Federal Do Not Call regulations, a valid Subscriber Account Number (SAN) is required for all lists that include telephone numbers.
Step 3: Choose your target area by zipcode, city, county, state, mile radius, and/or area codes.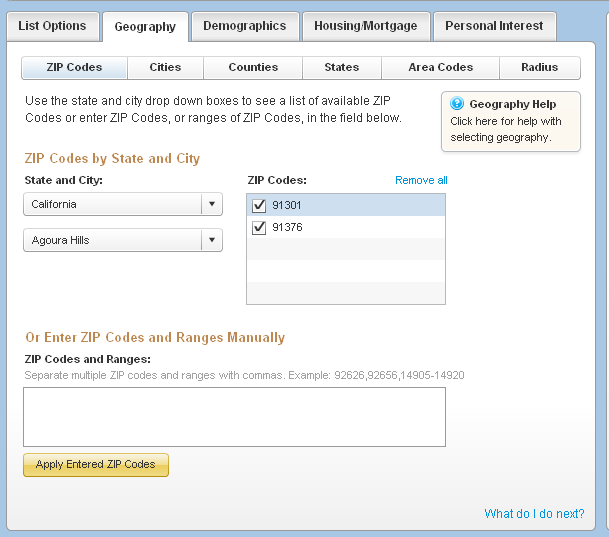 Multiple geography selections can be made to target your list to a preferred area. For example, selecting California and Las Vegas, Nevada will return leads in those two areas. If you have trouble deciding on target areas, you can call us at 1 (888) 808-8242 to help you with your selection.
Step 4: Choose your target demographics.
After you've chosen the area you want to market, it's time to choose your ideal prospect be selecting gender, age ranges, marital status, number of children, ethnicity group, language, occupation, education, household income, net worth, etc. Spend time customizing your lead list by choosing the exact audience you want to market to.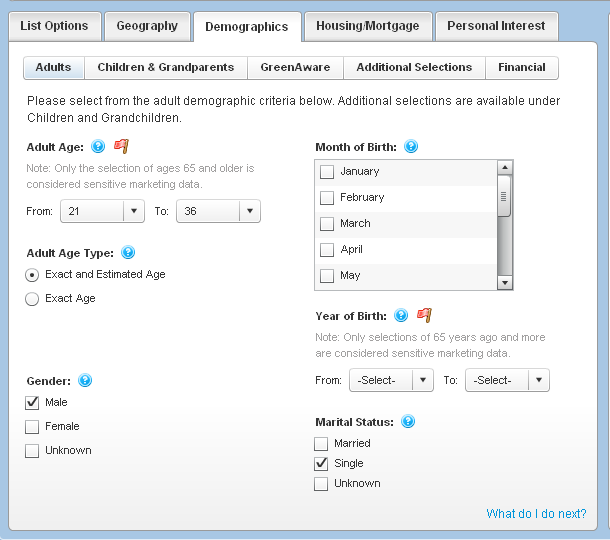 In the "Additional Selections" tab, you'll find how to target ethnicity groups, language preference, household income, occupations, and education: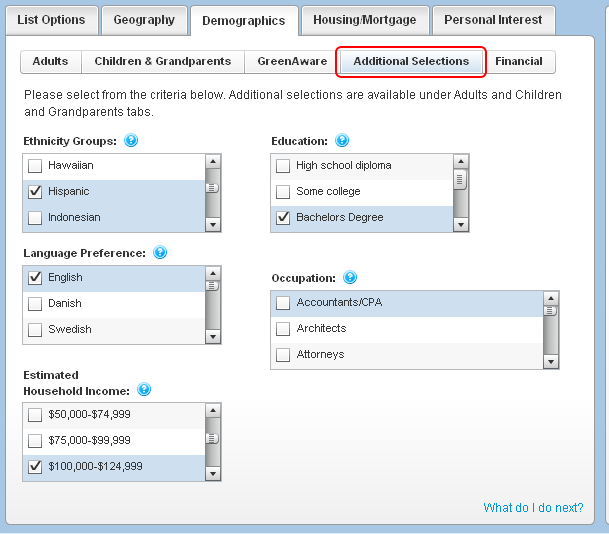 Step 5: Select household/mortgage criteria for the consumer you are targeting.
For example, you may want to target consumers who have lived in a single family residence for under 5 years with at least $25,000 estimated equity. You could also target consumers based on their estimated home value -- or only consumers who rent.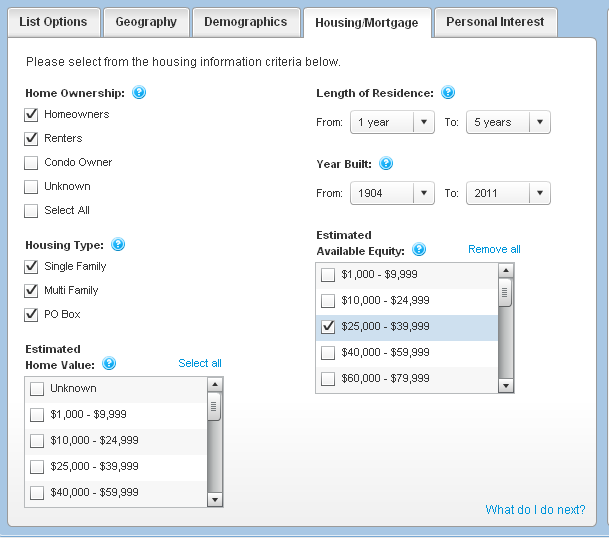 Step 6: Select "personal interests" if you are targeting consumers with certain hobbies or interests (e.g. investors, mail order buyer, outdoor enthusiasts, travelers, dog and/or cat enthusiasts, fitness and healthy living enthusiasts, etc.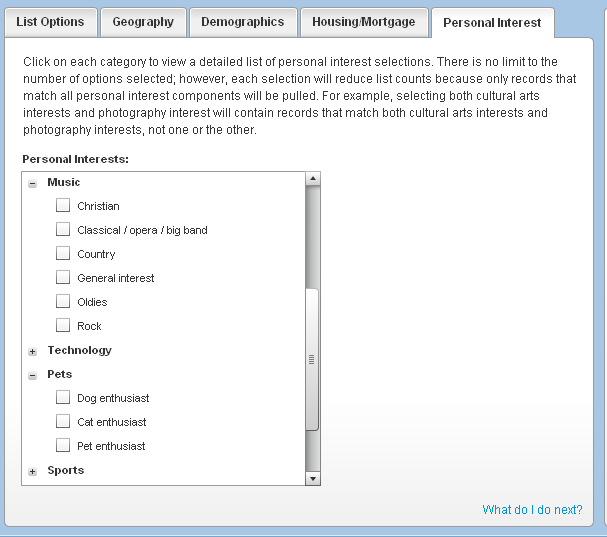 Step 7: Press "Add to Cart" to Purchase and Download Your New Lead List
As you build your list, you'll see a lead counter in the top right-hand corner to show you how many leads meet your criteria. When you are finished, press the blue "Add to Cart" button to purchase your list -- or click on the "Buy Only a Portion" of the lead list to lower your list price and lead count.
<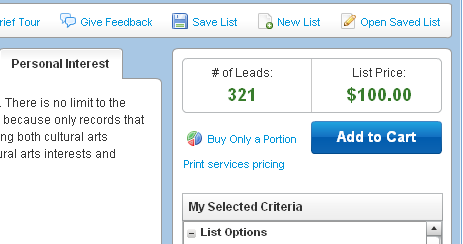 If you have any trouble creating or downloading your mailing list, simply email our support team at: small.businessTS@experian.com to help us walk you through the process. Start building your new sales lead list now.