Request a FFIEC Guidelines Consulting Review
To learn more about a FFIEC Guidelines Consulting Review, complete this form to help determine whether your bank will benefit from a consulting review session.
How big of a problem is first-party fraud?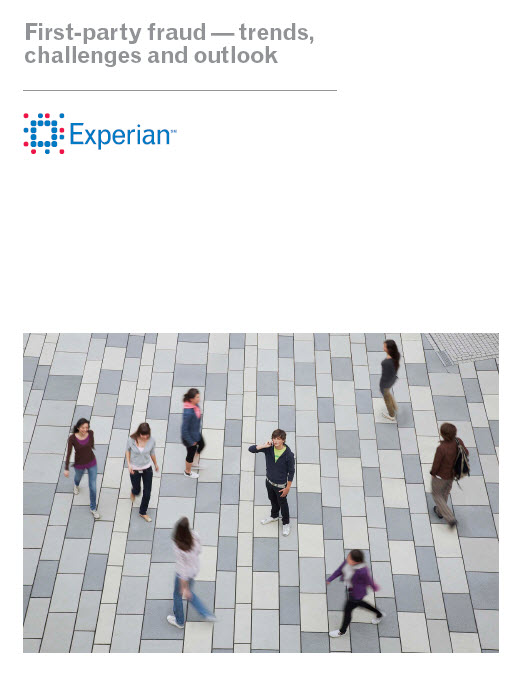 First-party fraud, defined as fraud that occurs when consumers apply for credit with no intention of repaying funds, represents as much as 25% of total U.S. consumer credit card charge-offs, and continues to outpace third-party fraud, such as that associated with data breaches and card skimming.
FFIEC Guidelines Consulting Review
Our goal is to provide specific recommendations to modify existing processes in order to close the gap between current processes and the FFIEC's expectations. Our consultants work with clients to assess current strategies, workflow design and operational effectiveness. We will help refine your existing fraud and identity management processes to ensure that your organization meets the FFIEC's expectations by:
Designing an Out of Wallet (OOW) process that is an integral part of an overall, analytically derived fraud policy
Leveraging a diverse set of data to drive OOW questions, including information not available through public sources
Giving you the ability to evolve over time to meet emerging fraud threats
Providing robust performance indicators to ensure that emerging threats are detected
Being able to balance fraud prevention and a positive customer experience at a minimal cost
What Does the FFIEC Guidelines Consulting Review Cover?
Authentication process review: Assesses how you handle OOW authentication for new and existing customers across all contact channels, including call center and Internet interactions.
Question "strength" analysis: Reviews the question strategy used when authenticating an individual.
Authentication cost analysis: Ensures you are using the most cost-effective approach to authenticate your customers.
Reporting analysis: Reviews your authentication reporting strategy to determine how well it monitors and assesses the effectiveness of your authentication process.
What Deliverables Can You Expect From the FFIEC Guidelines Consulting Review?
Gap documentation — comparison of current OOW processes to industry best practices and FFIEC guideline expectations, including:

Notation of all authentication gaps ranked in order of severity
Associated solutions with analysis of the technical complexity of implementing the required change

Compliance road map — documented steps needed to meet FFIEC expectations in a timely manner, sequenced in evolving progressive steps that address the most pressing issues in a logical order
FFIEC Guidelines Consulting Review Form
For more information, or to learn how your company will benefit from a FFIEC Guidance Consulting Review, complete this form and a representative will contact you as soon as possible.
Note: This form is for use by businesses only. If you have a question regarding your personal credit report or credit score choose from our contact options for assistance. If you need fraud assistance, visit the fraud center. To dispute your credit report, visit our dispute center.