What is a Replay Attack?
Session Replay Attacks are network-based security hacks that delay, replay, or repeat the valid transmission of data between a genuine user and a site. Hackers are able to perform these attacks by following an easy three step process. First, they eavesdrop on secure network communication streams to gain insight into the types of activity taking place. Next, they intercept legitimate user information including log-in credentials, user activity, computer and browser specs, and passwords. Finally, the hacker fraudulently "replays" or resends the information gathered to misdirect the receiver and fool them into believing the hacker is in fact a genuine user.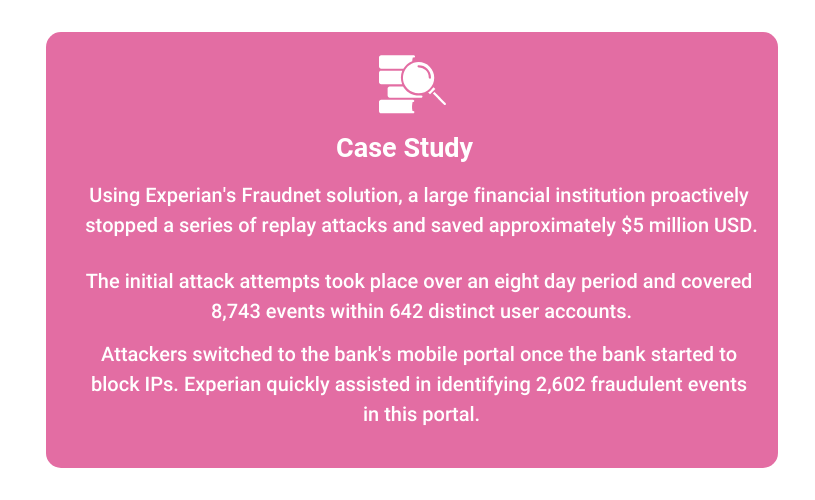 When Replay Attacks are successful they allow fraudsters to impersonate genuine customers and perform account takeover maneuvers. This lapse in security can cause friction with existing customers, as 70% of US consumers rated Security a top priority (over Personalization and Convenience) when surveyed for the 2018 Experian Global Fraud Report.
Looking for a robust fraud solution? Leverage our highly trained fraud analysts to uncover suspicious events that might otherwise go unnoticed and detect Replay Attacks fast.