How do Different Generations Manage Their Money?
Does your generation have the highest average credit score? Which age group carries the highest debt balances? From the first credit card to the last mortgage payment, read on to see how different generations manage their money and find out how to live credit smart at any age.
Americans vary widely in how much debt they take on, the types of debt they carry and how they are managing their credit. Experian's Generational Credit Trends Report provides a snapshot of Americans' debt balances and credit behaviors, illustrating that the so-called "generation gap" goes beyond just music, fashion and politics.
Watch the Exclusive Video Featured on FOX Business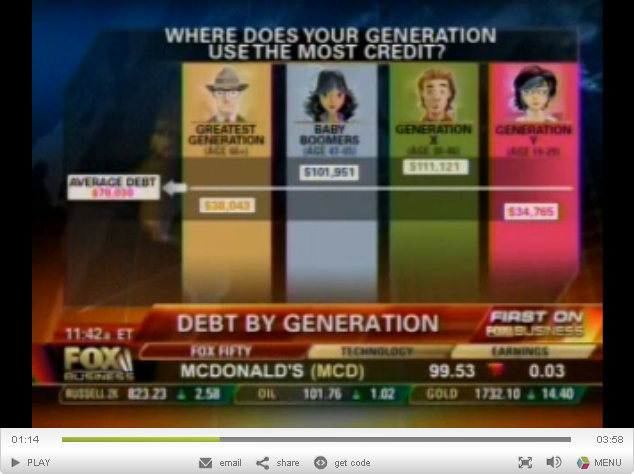 Click here to learn more about VantageScore or to request Information call us at 1 888 414 1120.
Get More Information
The form below is for requests from businesses only.
If you are a consumer looking for fast resolution to your consumer credit questions, please visit our Personal Services Contacts page.