Apartment Credit Checking and Report Services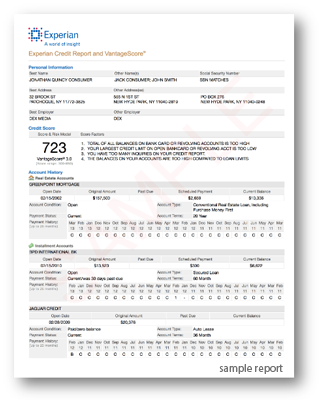 Credit checking your tenants before moving into your apartment is vital. It allows you to see their credit worthiness and how they manage their credit accounts, helping you make an informed decision on which tenant should move into your apartment.
How it works
Register for an apartment credit check through Experian Connect, to view your potential tenant's credit report and score, for no fee. After inviting your potential tenants, they will purchase their credit report and score for $14.95 and then grant you access to view it. You can be assured you are seeing their information directly from the credit bureau.
Features
Registration and Authentication of Landlord and Tenant – secure sharing of tenant's credit report
View your potential tenant's credit report and score
Information you can trust – report directly from the credit bureau
Fast, secure, convenient interface – available 24/7
Nationwide coverage – run apartment credit checks in another state
No faxing, scanning or printouts
Ability to make more informed apartment rental decisions
No fee to landlord or property manager (Tenant pays fee of $14.95)