Contact Us
Remember, there is no software or development necessary.
Contact us to request a walk-thru of this program or to learn more.
Experian Connect with Members
Thank your members and build loyalty by offering a free credit report promotion. This program gives your members a comprehensive, simple-to-read credit report with a VantageScore®, allowing your members to understand their credit situation and work to achieve their financial goals.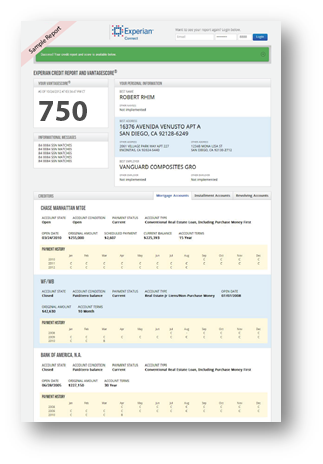 How does the program work?
For you:
Run a "free" credit report promotion to your members
Co-branded for your Credit Union or Experian-branded (your choice)
Receive a file of promo codes from Experian
Give promo codes to members in person, over the phone, via email and on your membership website
Pay-as-you-go model with no minimums, pay when report is pulled
No development necessary, all webpages are hosted by Experian
No software to install, program can be up and running in days
Monthly reporting to know who received their report and when
For your members:
Receive an easy-to-understand credit report and VantageScore
Access to view report as often as they want for 30 days (same report)
Pulling report is a soft inquiry – does not affect members' credit score