If you're looking to expand your list of potential customers quickly, then you should check out Experian's "Clone My Customer" mailing list engine.  Within minutes, you can begin accessing a list of targeted prospects that match your current customers in the areas you want to reach.
Here are the 3 simple steps get access to your target audience in minutes:
Step 1: Simply select your target state, city, and zip codes.
Choose your target area for where your ideal target audience lives.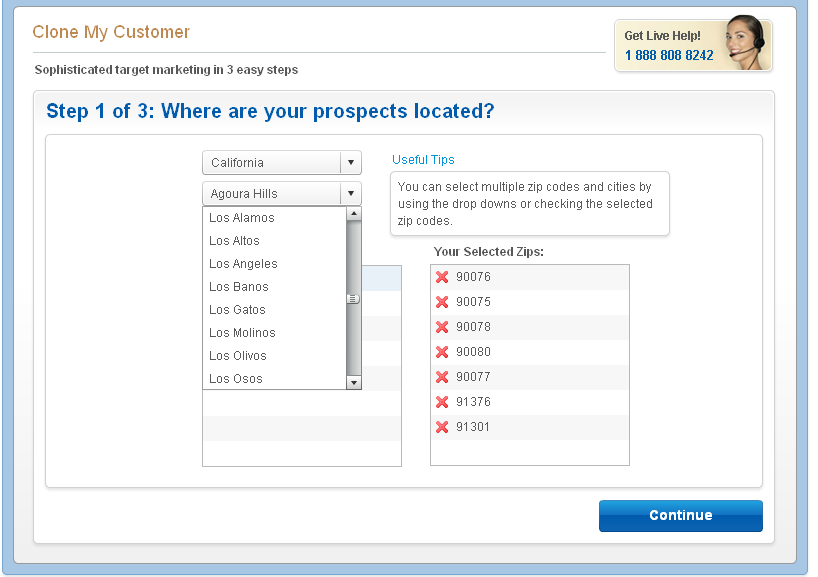 Step 2:  Select the gender of your target demographic.
If you are looking to target a specific gender, select male or female.  If gender doesn't matter, then select all options.
Step 3:  Upload your customer file.
Experian's "clone" program will analyze your customer file to see what traits and characteristics your customers have in common. Those traits and demographics are used to search our entire database to find prospects just like your best customers.
When you submit your file, use can use a excel .csv file with the following columns:
ZIP
ADDRESS 1
ADDRESS 2
CITY
STATE
LAST_NAME
FIRST_NAME
File format example (click to enlarge):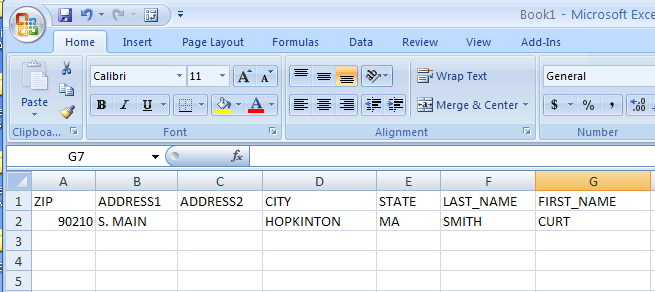 After selecting your file, simply press the "Add File" button to choose and upload your file.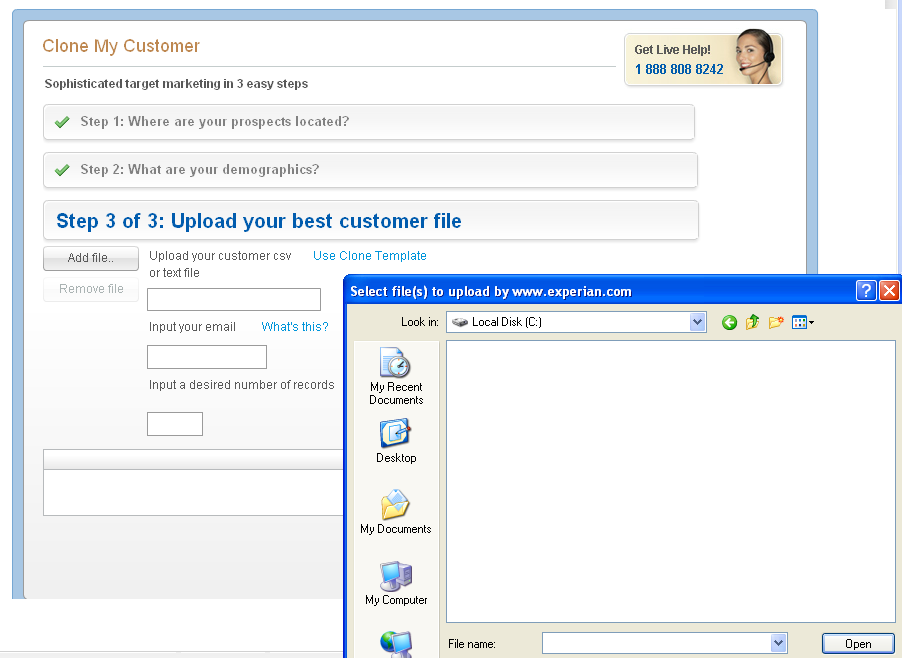 After uploading your prospect file, Experian's "clone" algorithm will find similar prospects in your target areas.
Start cloning your customer list now and call us at 1 (888) 808-8242 if you have any questions.