Your Mid-Year Financial Goals Check-in
Join our #CreditChat on Periscope, YouTube Live, Twitter, and Snapchat on Wednesday, July 18th, at 3 p.m ET. It's mid-July! How are you doing with the financial goals you set for 2018? This week's chat highlighted the importance of setting and staying on top of your financial goals.
The panel will included: Andrew Schrage: Co-Founder of Money Crashers; Paul Vachon: Founder of The Frugal Toad; Tracie Miller Nobles– CPA, Associate Professor at Austin Community College and member of the AICPA's National CPA Financial Literacy Commission; Jennifer Jackson:Millennial Transition Coach and Founder of ADLT101; Rod Griffin: Director of Public Education at Experian; and Christina Roman: Social Media Specialist at Experian.
Questions We Discussed:
Q1: Have you completed a mid-year financial checkup? How are you measuring your progress?
Q2: What are some best practices for performing a mid-year financial check-in?
Q3: What aspects of your finances should you regularly monitor?
Q4: Why is it important to check in with your goals regularly?
Q5: How can a mid-year check-in help you prepare for the 2019 tax season?
Q6: How can a mid-year check-in help you prepare and save for holiday spending?
Q7: How can a mid-year check-in help ensure you're on track to meet your retirement goals?
Q8: What should you do if you discover you are falling into bad spending habits?
Q9: What are some examples of mid-year financial goals people can set to achieve before the end of the year?
Q10: Any final tips for someone preparing for a mid-year financial check-in?
View the Complete Chat via Wakelet:
Resources:
The Difference Between Needs & Wants (Luxuries) and How to Draw the Line via Money Crashers
Living Paycheck to Paycheck? Regain Your Financial Independence via Ask Experian
5 Ways to Ditch the Excuses and Start Saving Now via Ask Experian
Here's Why You Really Need and Emergency Fund via Ask Experian
3 Retirement Saving Strategies for Women via Ask Experian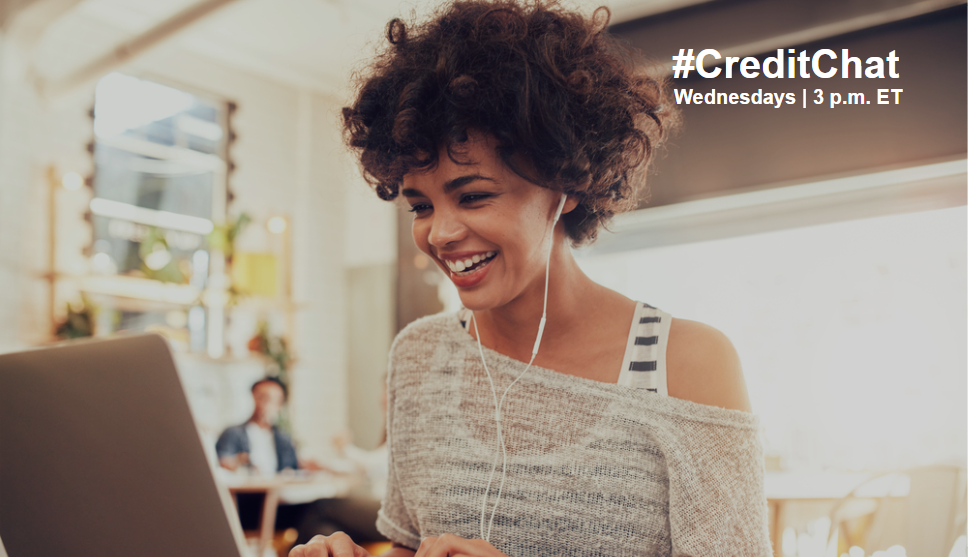 If you've never heard about #CreditChat, here is a brief overview:
Relevant chats on YouTube: