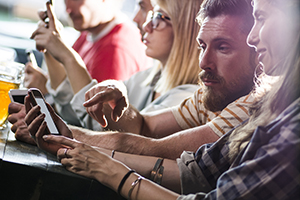 As Facebook transitions away from its Partner Categories program, let us be your guide!
Experian is committed to connecting you to people that matter most to your business. We will continue to use data and insights to help you have meaningful interactions with your customers and prospects on Facebook. We'll work with you to enrich your own customer data with demographics, such as income, age and gender; new homeowner data; household income; auto in-market purchase predictors; financial and wealth data; lifestyle segmentation data and more.
We want to reiterate our commitment to the appropriate and compliant use of data in all forms of marketing. Data privacy and consumer interests have always been at the center of how we manage and use data to support the services we offer. We strictly comply with regulators and data protection laws in every country we operate in, and we remain vigilant when it comes to data security and integrity. This includes our own commitment to strict compliance regarding the permissible uses of data
To learn more about how Experian can help you transition your Facebook campaigns from Partner Categories to Custom Audiences, visit http://www.experian.com/marketing-services/experian-digital-audience-activation.html.