Most Valentine's Day shopping happens at the eleventh hour. With that in mind we put together some last minute tips to help boost your Valentine's Day email marketing campaigns. We looked at 172 brands that mailed Valentine's Day campaigns in January and February last year. While the findings provide valuable insights on some items that worked, you need to find out what's best for your brand. We encourage you to be your own benchmark and test and measure the strategies that work best to engage your customers.
Best time to send Valentine's Day email marketing campaigns
Last year, 74 percent of Valentine's campaigns were sent between February 1st and February 14th, and 80 percent of email transactions occurred during that time.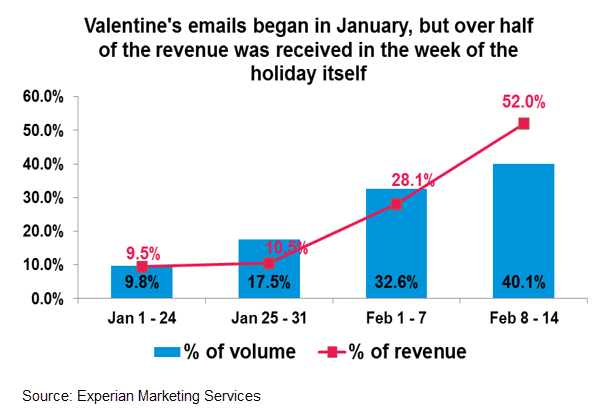 Valentine's Day also had the highest percentage of transactions, as 24 percent of all Valentine's related transactions occurred on the holiday itself.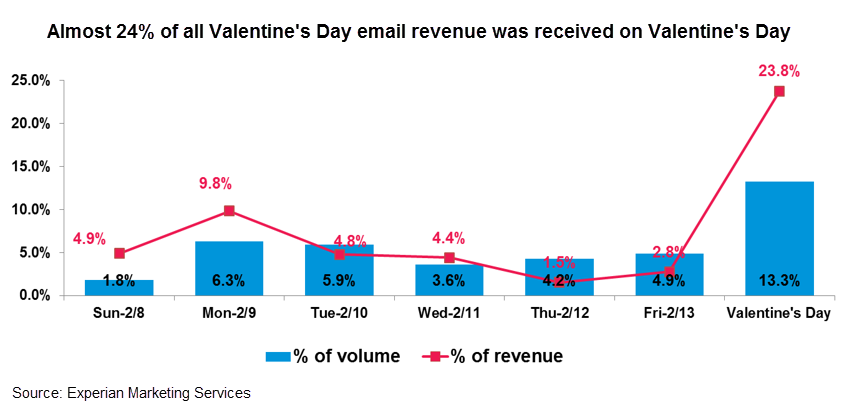 Successful Valentine's Day email subject line keywords
The average transaction rate for Valentine's mailings in 2015 was 0.034 percent. The top performing emails by transaction rate included the word "kiss" in the subject line or offered a 20 percent discount. These two types of mailings each had a 0.07 percent transaction rate, more than double the average.
"A sparkling French kiss for Valentine's Day"
"With Love: 20% Off"
"An early Valentine's treat! Enjoy 20% off"
Campaigns featuring any offer, any percentage off, urgency (final day, last chance) or the word "love" also enjoyed a boost in transaction rates.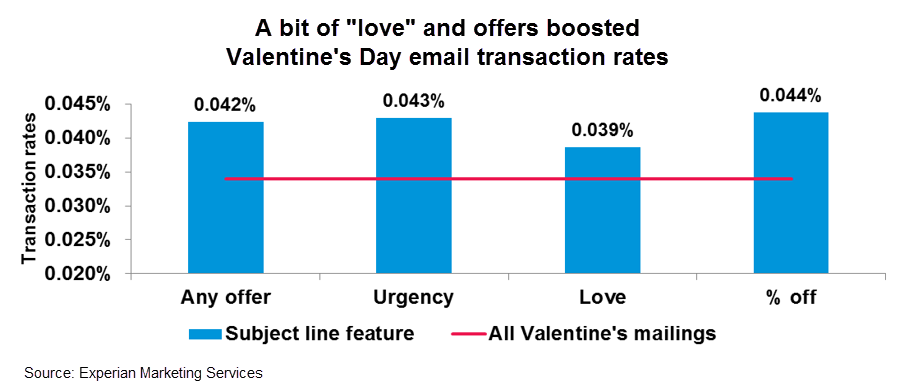 Special tip: Don't forget the men. Valentine's Day emails that touted gifts for "him" in the subject line had 13 percent higher open rates than those aimed at gifts for "her."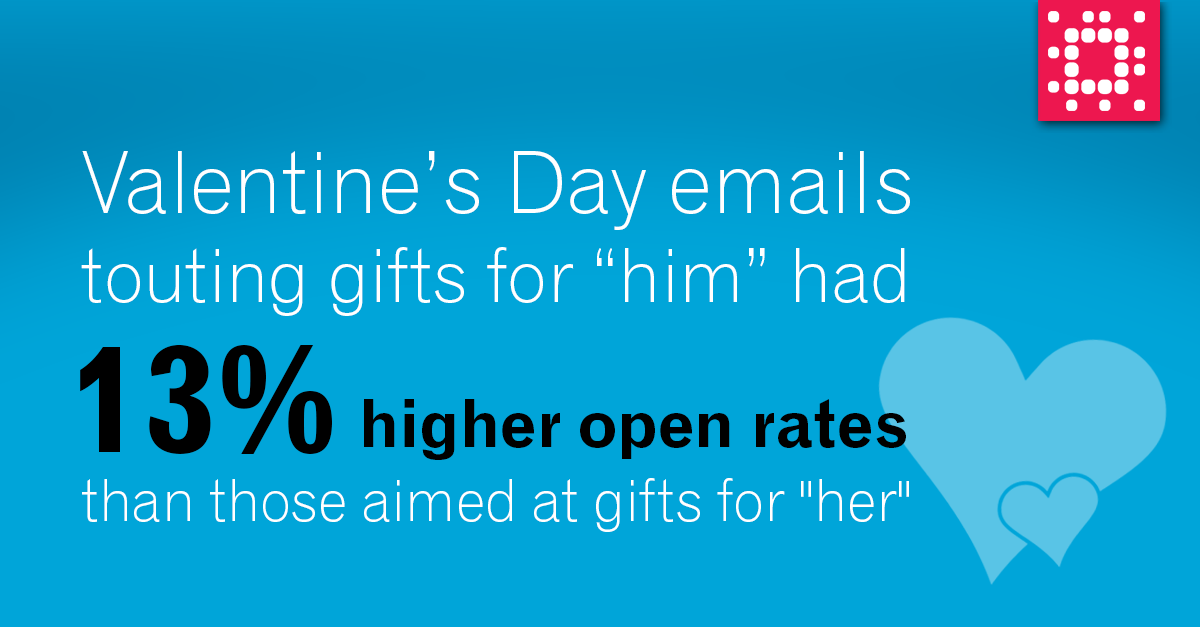 I hope these tips help put the cherry on top of your Valentine's Day email marketing campaigns! And don't forget to test your email marketing methods to see what works with your unique audience.