When The Movember Foundation wanted to expand the way it reaches and connects with the millions of Mo Bros and Mo Sistas who support the cause, they knew a cross-channel marketing program was essential. This year, in addition to its email and social programs, The Foundation launched a mobile messaging program powered by the Experian Marketing Suite, which provides a more real-time communication channel for participants – even those already engaged via email.
If you aren't familiar, The Movember Foundation is a global charity that challenges men to grow a moustache and women to support a moustache to help raise funds and awareness for men's health.
Orchestrating a cross-channel approach, with mobile, email and social, enables The Movember Foundation to reward, encourage and inform participants with more immediacy and relevance across channels. Research shows that multichannel customers are more engaged with a brand overall.
"Mobile messaging is a natural extension of our mission to start more conversations around men's health and inspire people to get active," said Mark Hedstrom, U.S. Country Director of the Movember Foundation. "In partnership with Experian, we're mobilizing men's health awareness and giving participants a more personal and immediate way to understand how their contributions are helping us to tackle some of the biggest health issues faced by men."
Mo Bros and Mo Sistas can text MOVEMBER to 64207 to subscribe to the mobile messaging program and stay connected to the men's health movement through special rewards, event information and innovative fundraising ideas delivered straight to their mobile device.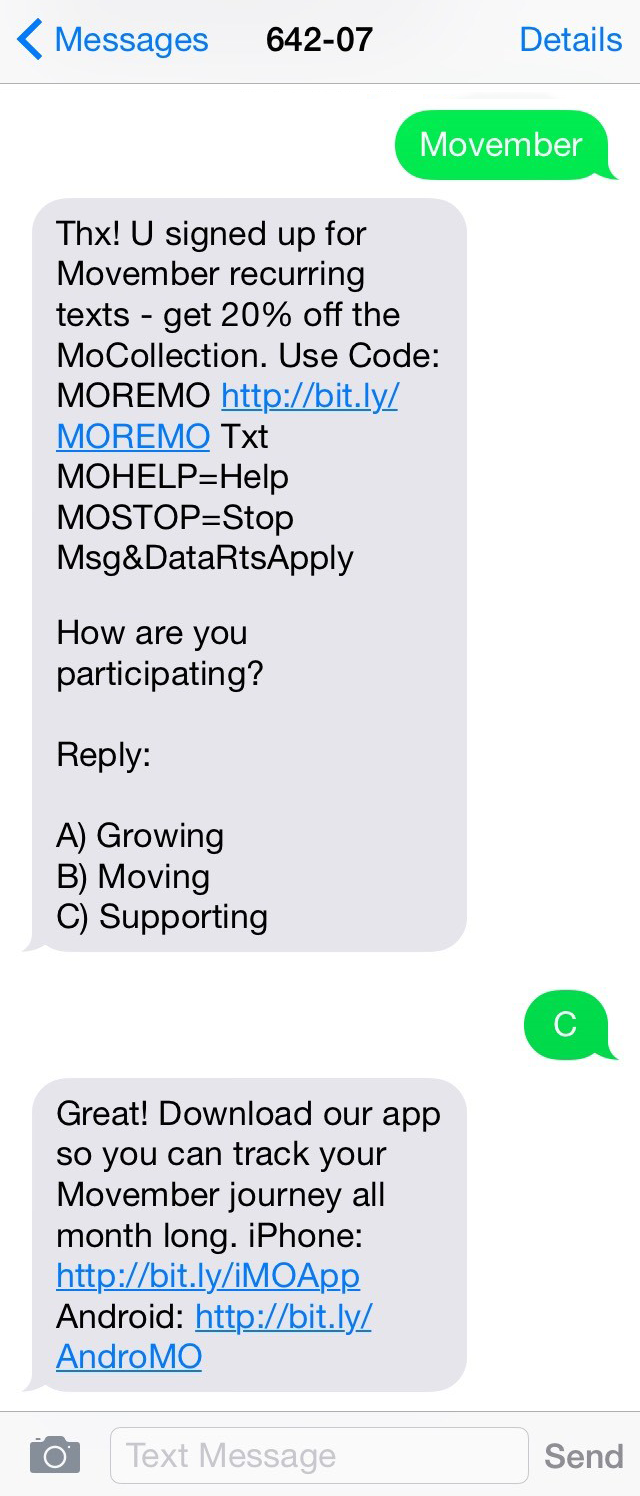 Further, participants can download the Movember app to manage their fundraising campaign, track progress, add photos and spread the word via social media.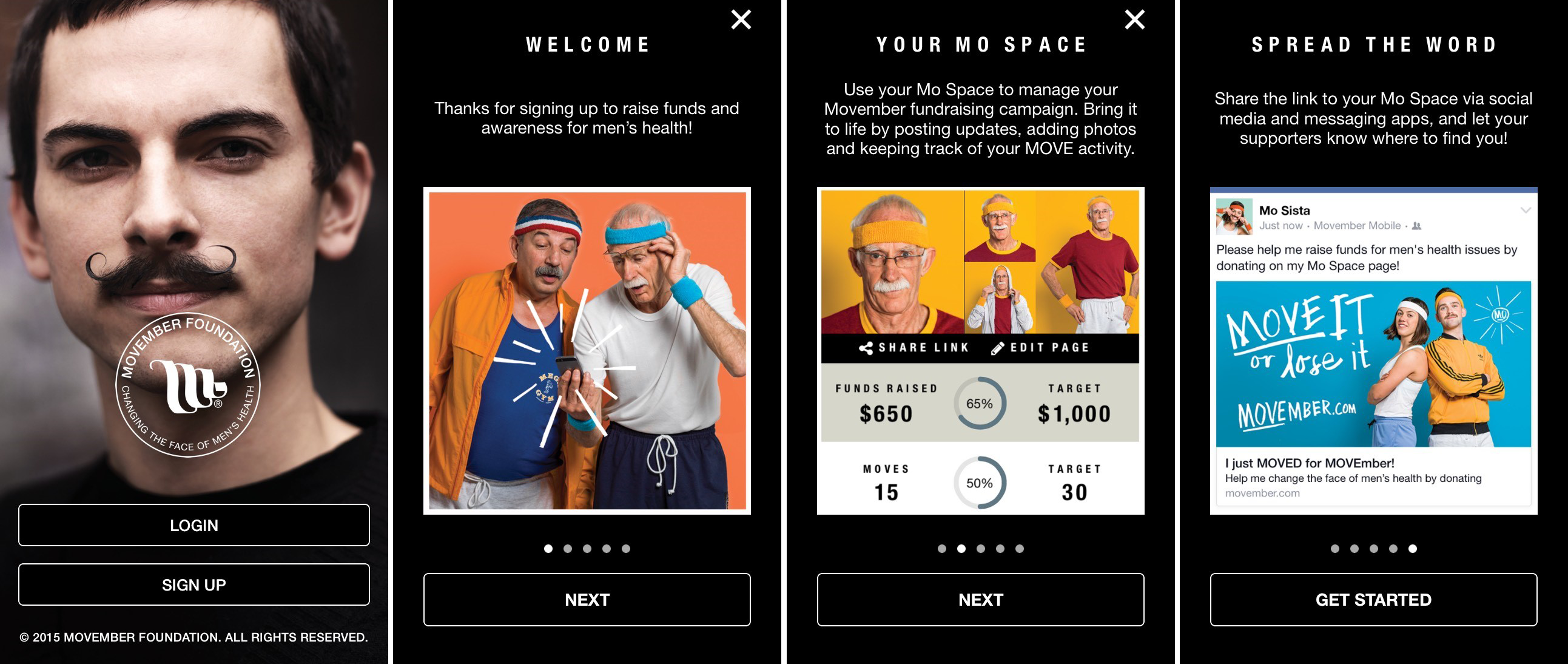 "Mobile messaging done right isn't just promotional. It's an opportunity to drive meaningful, two-way communications between a brand and its audience, particularly for brands that can add value in a specific location or moment, such as Movember," said Matt Seeley, group president, Experian Marketing Services. "Movember participants are more than customers; they are brand ambassadors for the men's health movement and want to receive information and ideas when they need it most. We're thrilled to contribute our expertise to help The Movember Foundation take those communications to the next level to make Movember a more personal and rewarding experience for those involved."
The Movember Foundation has long been recognized for its fun and innovative approach to fundraising. Since 2003, The Foundation has raised more than $650 million and funded more than 1,000 world-class programs in 21 countries. In his keynote presentation at our 2013 Client Summit, Adam Garone, the CEO and co-founder of The Movember Foundation, shared that in his experience, an innovative approach starts with knowing your customers and inspiring them to become your ambassadors.
To sign up for the Movember campaign, go to Movember.com and Grow, Give or MOVE.
Visit our website for more information about mobile messaging and incorporating mobile into your marketing strategy, and register for our webinar with MarkingProfs, Mobile warming: Innovative strategies for mobile engagement.