As marketers embrace the data-driven age and look to better understand consumers, they quickly realize that analyzing data is no simple task. Consumers are interacting with organizations across many different channels, meaning there are multiple entry points for large volumes of data. In addition, this cross-channel environment creates silos across businesses that fragment information.
To dig into these challenges more, Experian Data Quality recently surveyed 200 individuals regarding analytics, data management and business practices.
Investing in analytics
Companies are certainly investing in analytics. 79 percent of companies have an analytics team and invest about $137,000 annually on analytics, with enterprise businesses investing more than small businesses.
In addition, the majority of companies are working to compile a strong data file. 99 percent of companies believe a single customer view is important to their business.
We also see a great deal of investment in big data. 83 percent of companies have a big data program, which is designed to support customer relationship management, marketing intelligence and fraud detection. However, not all of these investments are achieving desired success.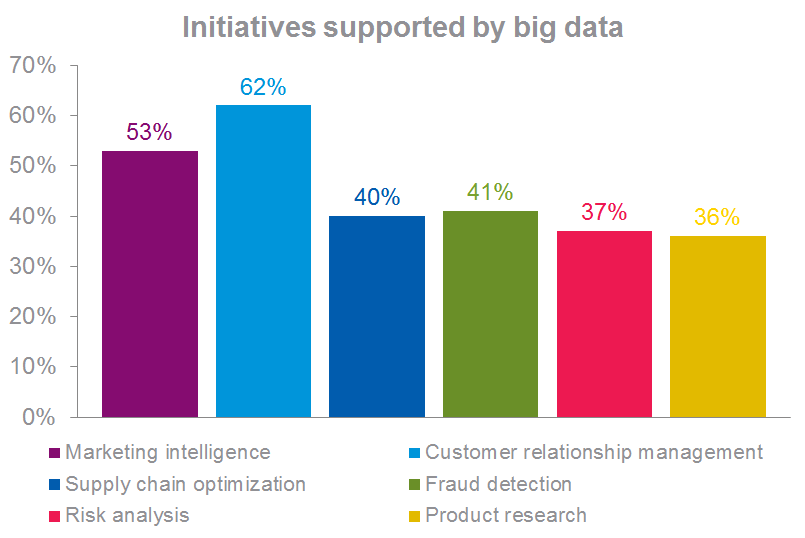 Challenges when using data
Analytics teams need accurate and accessible data to be able to achieve meaningful insights. A lack of a reliable data source is plaguing many businesses and this is reflected in some key statistics we are seeing from our market research. These include:
24 percent of companies have a single customer view today
94 percent of companies suspect their customer and prospect data might be inaccurate in some way
83 percent of companies struggle to link customer information across channels
These challenges relate back to poor data collection and linkage capabilities. Most companies have relatively low sophistication when it comes to data quality practices. A segmented approach to channels means that very few businesses have consistency around data collection, meaning information is entered in a variety of formats and with varying degrees of accuracy.
With linkage, companies struggle to connect customer records because there is inconsistent information collected in each channel or customer information is not collected in each channel.
In order to have a data source that can provide the level of insight companies are looking for, businesses need to improve data collection methods, both in terms of accuracy and consistency, but also where the information is placed once it has been collected.
Marketers should take steps to revise these techniques. Otherwise, data-driven insight will be unobtainable.
To learn more about this topic, download the new white paper Finding insight through data collection and linkage.