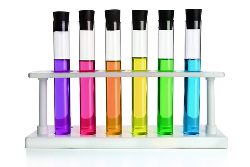 Every day we are bombarded with new marketing channels, customer channels and the never ending battle of stakeholder management. This means marketers need to focus on message creation, execution efficiency and conversion testing across every platform in order to meet the challenges of managing cross-channel interactions and the demands of the hyper-connected consumer.
The other day a client asked why I was so persistent that they increase their efforts around testing. My response was simple: "Your customers see on average 5000 marketing and advertising messages per day. You don't have long to grab their attention and what's more, you need to stand out from the crowd. In all honesty, do you get every execution 100 percent right and pique the customer's attention every time?"
My client then asked for the top testing strategies that he should apply to his campaigns moving forward. My list is as follows:
1. Subject line testing in email
This is a simple yet very effective testing strategy that many marketers do not optimize. On average we see a 25 percent uplift in open rates from brands that consistently use subject line testing. Here are a few subject line tests that glean the best results:
Adding personalization
Adjusting length
Inserting an offer
Changing content
Using symbols
2. Friendly from
While this testing strategy is not hugely popular around the world, it has produced a 9% increase in unique open rates in cases when it is used. Here are some ideas for creating a new friendly from:
Program specific
Campaign specific
Location specific
Get Personal
Logo
3. Responsive design 
With 50 percent of customers opening and viewing emails on mobile devices, using responsive design to optimize both emails and landing pages is highly recommended. In fact, our research shows that responsive design emails achieve click through rate increases of up to 16 percent. While responsive design is something you should test along the way, I typically advise my clients to implement it or a similar method of mobile optimization as broadly and as soon as possible.

4. Video in email
The technology has been around for a while and is still a great way to avoid content or design fatigue. Test against segments and see which ones give you the highest engagement rates. In the case of one travel client, we saw a 600 percent increase in revenue after applying video to an email campaign.

5. Segmentation
Testing new segments and campaign rules is a fantastic way to ensure your content is aligned to the right customers. The following are three of the most effective ways to test customer segments:
Build segments out  with CRM data
Refine segments with purchase history
Incorporate site browsing patterns
6. Landing pages 
Only 48 percent of marketers create specific landing pages, yet most question their campaigns when they get less than a 3 percent conversion rate. Well what if your email is not to blame? Perhaps the drop off is due to your plain landing pages not being correctly linked to your email, or because they do not share the same look and feel as your campaigns? Here are some ideas you can test to improve the effectiveness of your landing pages:
User generated content
Bullet points not paragraphs
Call to actions above the fold
Authority and / or celebrity endorsements
Video content
7. Campaign send times
Regardless of channel, it is important to make sure your message is delivered at an optimal time. Marketers typically have good insight into the conversion rates and statistics from their physical and online shops. Why would a marketer then send a campaign to drive traffic to a store during a time that historically has a low conversion rate? Pull these statistics and test your campaign send times against conversion rates. (Do you measure your physical store conversion rates? If not, we have some interesting technology for you).
8. SMS
Do you run large, once off promotions or sales? Why not use SMS to get the word out? SMS has a 97 percent open rate compared to emails that, on average, achieve a 22 percent open rate. Point blank: SMS works extremely well when used correctly and on the right audience. For example, we have seen clients use SMS to send annual sale pre warnings to a select segment of high value customers. The results more than tripled the revenue of another type of promotional campaign.
9. Direct Mail 
Direct mail has come a long way. For most customers, receiving a physical piece of marketing in return for their continued business and loyalty can be very meaningful. For marketers, even if your price point is low, you can still select segments of high value customers to target with direct mail. Moreover, while testing with dynamic content and personalization has long been a common practice in email marketing, many do not realize that this type of testing is also easy and affordable for direct mail.  Our clients who have mixed direct mail and email together have seen a whopping 13 percent increase in revenue compared to email only campaigns.
10. Display advertising
Contextual targeting (keywords and search terms) is common place for display advertising. However, there is a new set of marketers testing audience based targeting using common segmentation tools to profile customers and target lookalikes in the display world. Some insights used to target audiences are:
Interest
Demographics
Similar users (lookalikes)
There are many exciting testing strategies you can use to extract greater value out of your existing programs. When testing for cross-channel, it is important not only to view all channels and their associated tests, but also how the channels you use are impacting each other, e.g. testing landing pages alongside affiliated email campaigns. From linking customer data, to coordinating messaging across channels, everything in today's marketing world is connected – testing is no exception.
Interested in learning more about how you can advance your testing strategy for cross-channel optimization? Join our webinar on Thursday, August 14th at 1 PM EST.