Summer, picnics, parades and patriotism are celebrated on the Fourth of July. Our look at marketing for this holiday included online searches and email campaigns from 2013. For email, we analyzed 174 brands sending Fourth of July mailings from mid-June through mid-July, with 79 percent of volume occurring within two weeks of the Fourth of July, and 76 percent of revenue received in the week of the holiday itself. Emails extending July 4th sales continued in the week following the holiday, but were not strong performers. While the overall revenue per email for all Fourth of July mailings was $0.10, the revenue per email for the campaigns sent after the holiday was only $0.05.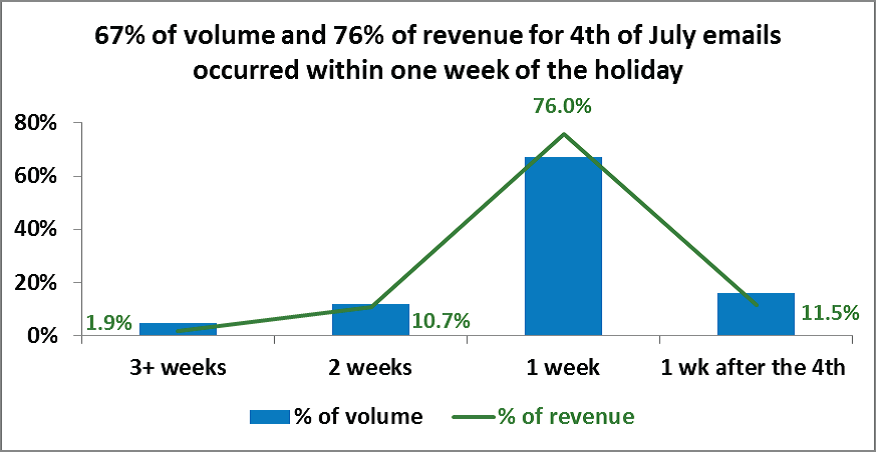 Source: Experian Marketing Services
More top trends to consider:
July 4th had the highest volume and revenue for all Fourth of July emails.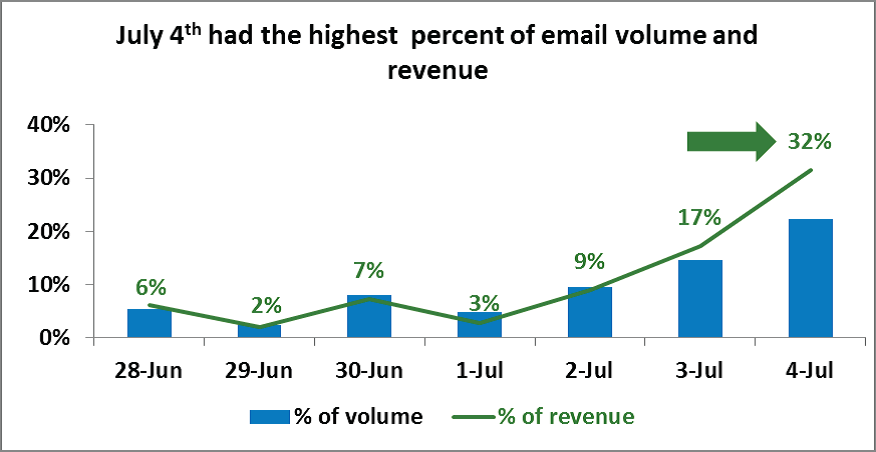 Marketers take note: There may be an opportunity to mail more on July 4th as that date had 22 percent of Fourth of July volume but received 32 percent of the revenue in 2013.
Online searches related to the holiday are also heavily concentrated during the week before and the week of Independence Day itself. In fact, the biggest single day for Fourth of July-related searches is on July 4th.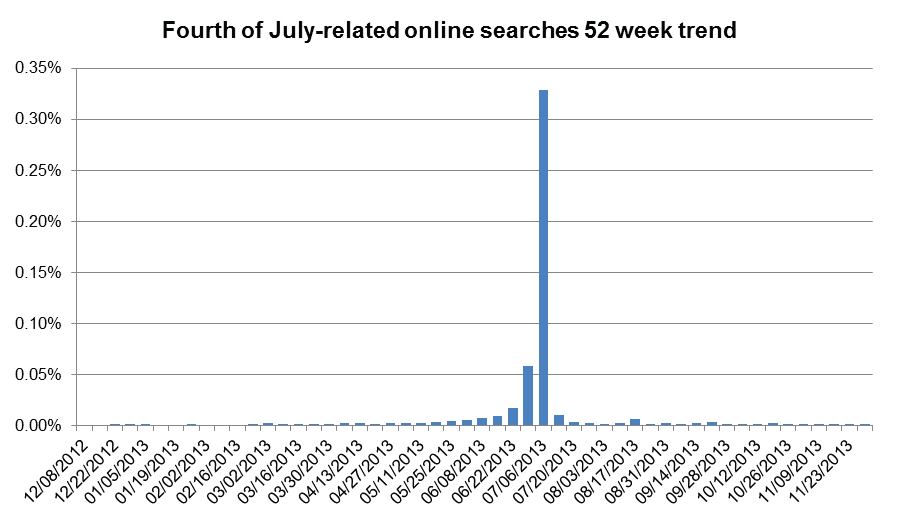 Quick tip: As other holidays we've analyzed start to appear in searches about four weeks in advance, the window to capitalize on Fourth of July-related searches is much shorter. Successful marketers will need to anticipate what consumers are looking for in advance.
Online searches for holiday-themed images and food-related items were popular. Food-focused searches were often tied to "desserts," "cake," "recipes" and "Jello" (both alcoholic and non-alcoholic versions). Searches focused on finding images that fit the holiday theme and commonly included keywords like "images," "wallpaper" and "clip art."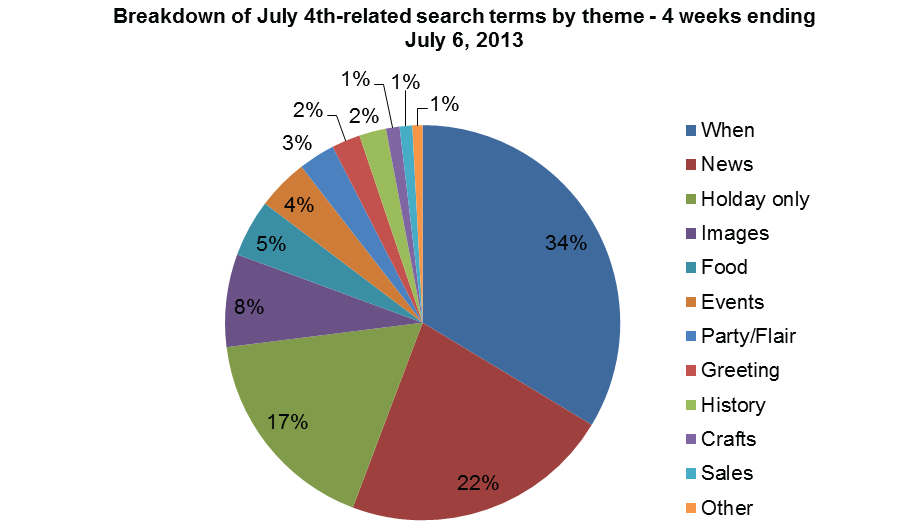 Quick win: Including holiday recipes and menu tips and offering downloads of holiday images incorporating your brand in your email promotions may be a good ways to capitalize on these search trend.
Email campaigns with offers in the subject lines drove the most revenue for Fourth of July emails. 
Offers with the best results: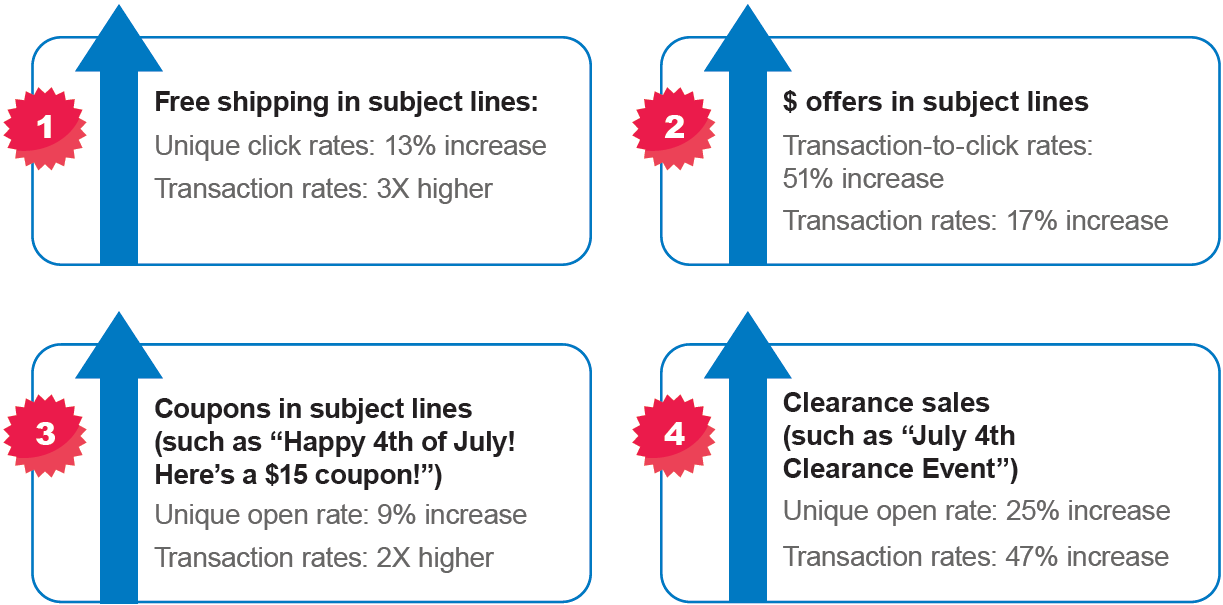 (All performance highlights are based on comparisons to 4th of July mailings without the highlighted feature from matched brands.)
We hope these holiday insights bring you positive results in your Fourth of July campaigns. Good luck and happy sending!