For the second holiday season in a row, Experian Marketing Services tracked "a day in the life" of an inbox to see what kind of emails a "typical" subscriber may receive from multichannel retailers from September through the first week of January.
What stood out immediately in the study this year was the volume of emails received. On average, retailers sent 24% more email messages per week during holiday 2013 over holiday 2012. In 2012, the highest volume occurred during the week of November 18, leading into Black Friday and Cyber Monday. Volume was matched for this week in 2013 compared to 2012, despite the shift in the holiday calendar in 2013 (Thanksgiving/Black Friday and Cyber Monday all a week later).

Source: Experian Marketing Services
Another shift we saw is the time at which emails are received. Retailers are sending fewer emails during the midnight to 4AM timeframe and making up for it from 4PM to midnight.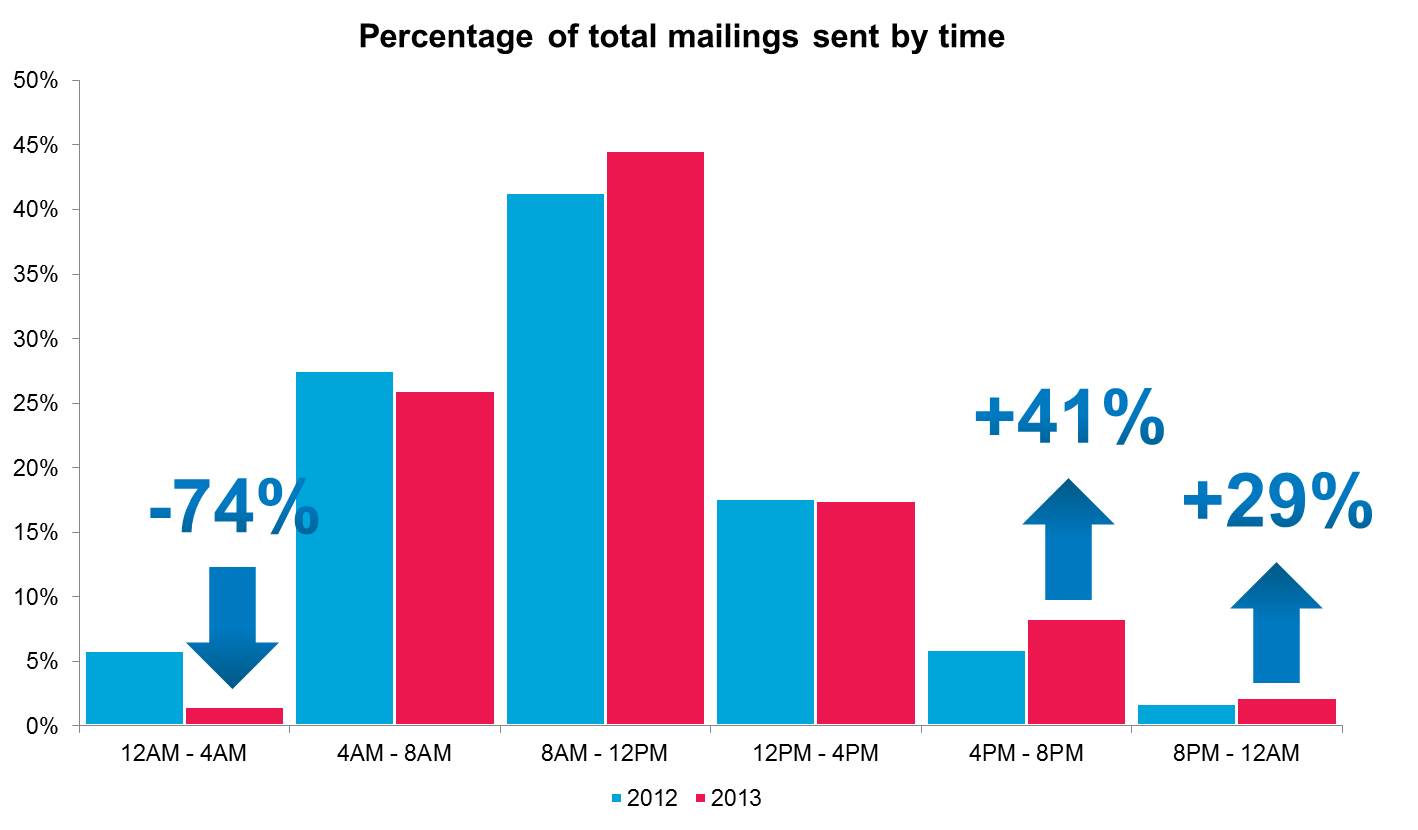 Source: Experian Marketing Services
The difference year over year could be explained by the fact that more retailers are sending multiple emails per day. Another possible explanation is that brands see value in sending emails later in the day, as an increasing number of opens are on mobile devices (65% for multichannel retailers) and people now check emails throughout the evening. Looking at a sample of the retailers in this study, we found the highest revenue per email was during the 8PM to midnight time slot.
Perhaps the most surprising piece of data that came out of our study for 2013 was the impact of free shipping. We found that the conversion rate (transactions over clicks) for emails that had any mention of free shipping was 72% better than those that did not. Even more interesting for emails that had free shipping: revenue per email was 53% higher over those that did not. Revenue was only 36% higher for emails that had free shipping with some sort of qualifier (such as a dollar amount or category purchase requirement). This tells us that subscribers are spending more money when free shipping is offered.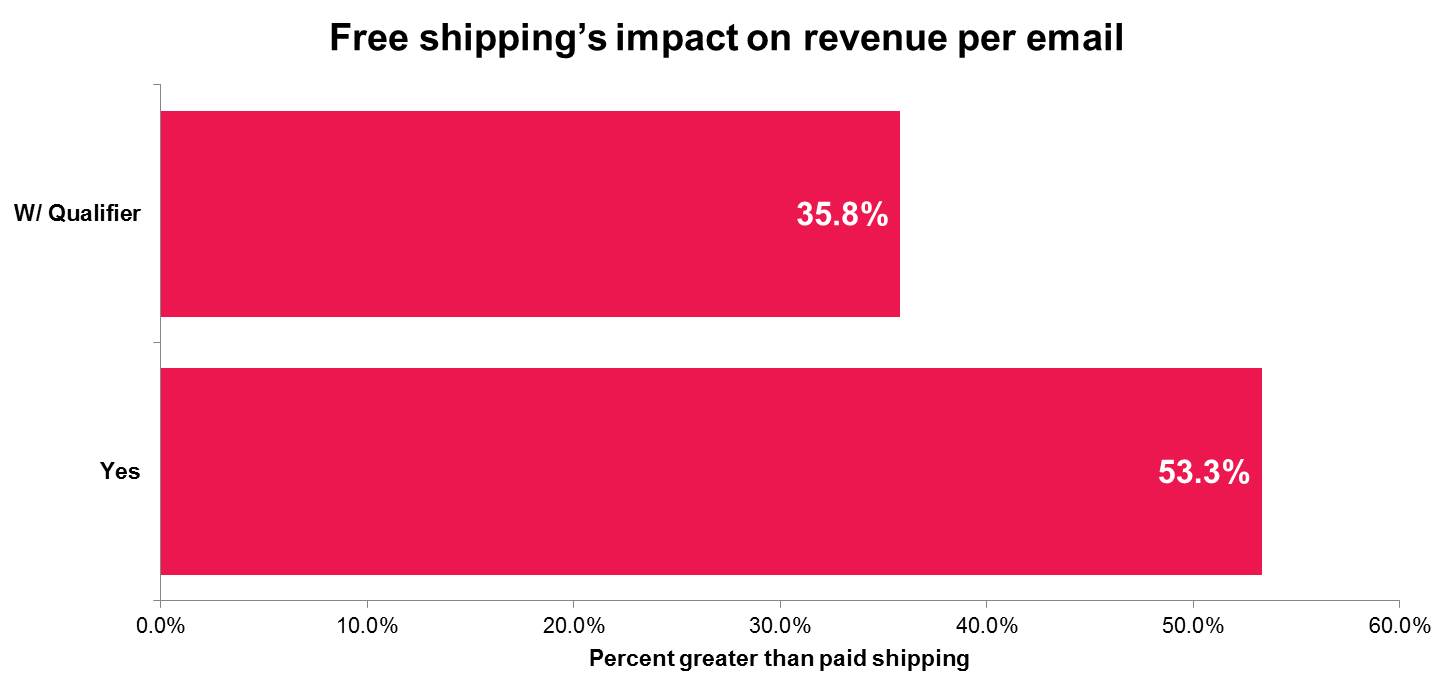 Source: Experian Marketing Services
To stay on top of the latest trends, please join Experian Marketing Services' holiday planning webinar presented by Heather Dougherty and myself on April 30 at 1:00 PM EST. We'll provide the right ingredients to help you prepare the perfect holiday marketing campaigns.