In 2014, more marketers will look to take advantage of data-driven initiatives. These include cross-channel marketing, consumer intelligence, loyalty campaigns or targeted marketing efforts. All of these areas require data in order to drive success.
That might be why 93 percent of companies believe data is essential to their marketing success. We see many companies looking to maximize their first party data, but also enrich their database with third party insight. Combined, businesses gain incredible insight that allows them to connect with consumers in more ways than ever before.
While there is certainly more information, companies struggle to harness and action their data, often due to data quality challenges. The global level of inaccurate contact data has increased from 17 to 22 percent, up five percent in just 12 months. In the U.S. it is worse with organizations believing a quarter of their data is inaccurate.
But where do these errors come from? The increasing volume of information and number of channels through which information is collected has exposed businesses to a high degree of human error. This combined with the prevalence of segmented, departmental approaches to data accuracy is preventing stakeholders from analyzing, improving and controlling data problems.
While there are many components to consider in the year ahead, marketers do need to consider data quality. Data quality is the foundation for consumer engagement, marketing effectiveness and business intelligence.
Marketers need to find new ways to connect with stakeholders from across the business to improve information for marketing purposes, but also for operations within the rest of the organization.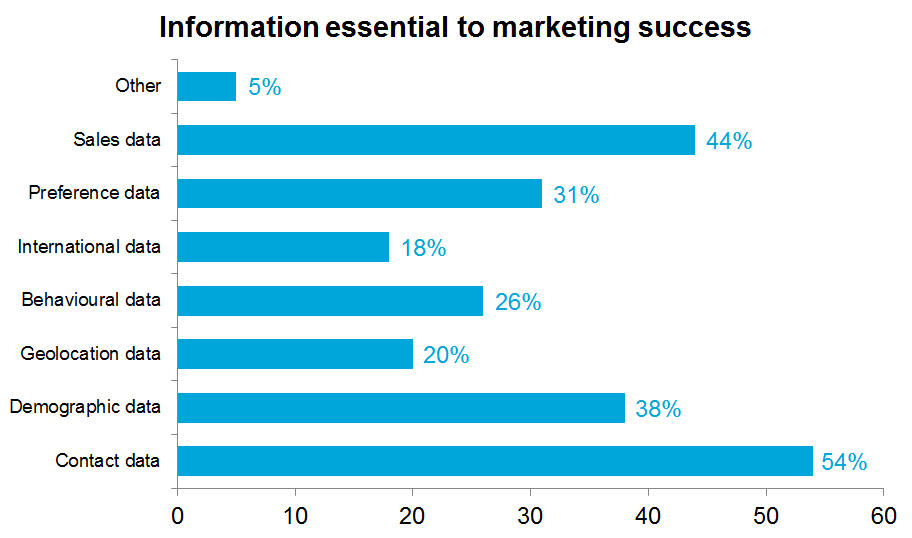 To learn more about global data quality practices and perceptions along with tips for improving data management, join us for our upcoming webinar The State of Data Quality on February 12 at 2PM ET.