According to Experian Marketing Services' 2013 Email Market Study, 99 percent of marketers currently use email to engage and reach their customers. This annual analysis calls attention to growing trends, stats and proven best practices within email marketing during 2013. For example, we found that more marketers are using responsive design within their email campaigns, a tactic that doubled in 2013 over 2012. Marketers are also increasingly personalizing their emails. Personalized emails are generating six times higher transaction rates and revenue per email than nonpersonalized emails.
Just in time for the start of the 2014 Winter Olympic Games, our friends at Direct Marketing News used this study to create their own infographic, "Email Marketing Wins the Gold."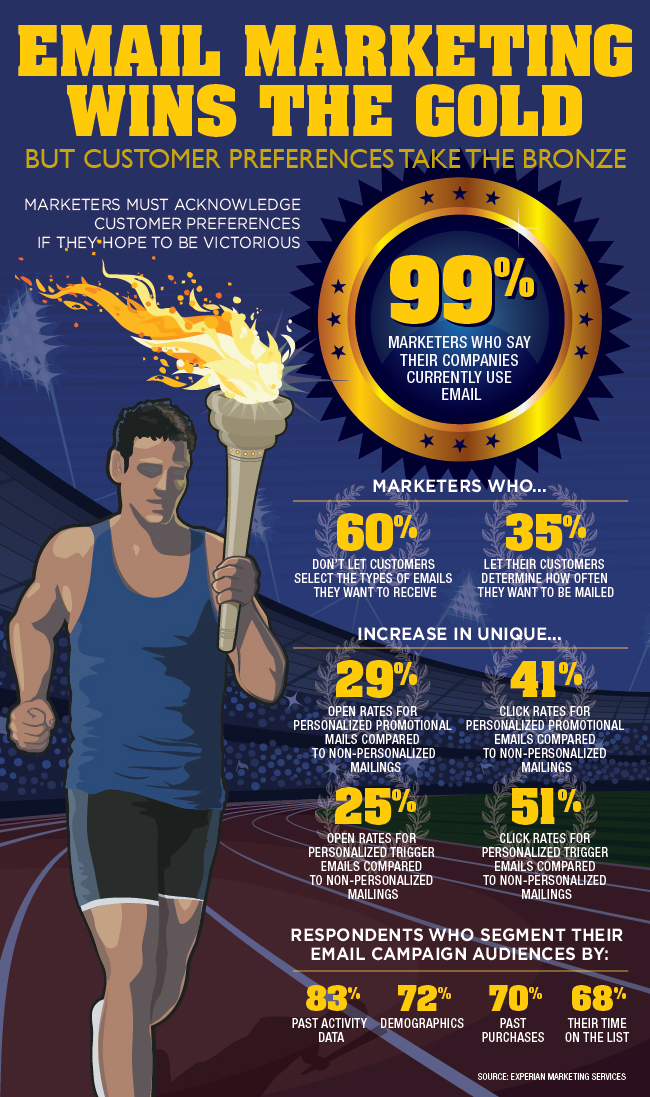 Read the full Direct Marketing News article. You can also download the complete 2013 Email Market Study for free.