One of the best things about my job as Chief Marketing Officer of MyBuys is that I get access to analysis that spans nearly a petabyte of consumer behavioral data across more than 1,000 commerce sites and billions of emails per year. We use this big data to understand which tactics are really working, right now, in cross-channel, customer-centric marketing. I'm pleased to share some of our key findings that will help you improve your email performance this holiday season and on into 2014.
Segments of one
The biggest aha that the data tells us is how important it is to treat every single consumer as a unique individual – quite literally a segment of one.
When you craft a unique and completely personalized message for each and every individual that you communicate with, the data says that these messages perform literally 10 times better, in terms of revenue generated per message, than traditional segmented, batch and blast emails.
By unique I don't mean just the salutation – I mean the subject, the content, the offer, the time of day you send, the device you format the message for, and even the decision of whether to send or not to send. The data is crystal clear on this – the more personalized a message is, the better it performs.
New products of interest
Here is the fastest way to drive 1.5% to 3% higher sales this holiday season: twice a week, scan your product catalog looking for new items, price changes, new offers or promotions. Then look at each one of your customers, in turn, and based on their past and current purchasing behavior, decide whether one of those catalog changes is likely to be interesting to them. If yes, send them a personalized email letting them know. On average, you will end up sending one of these "new products of interest" emails to 15% to 20% of your consumers each week. Our data says that these emails convert at two to three times your normal rates, and will drive your total revenue up to 3% higher. In many ways, sending these emails is like printing money.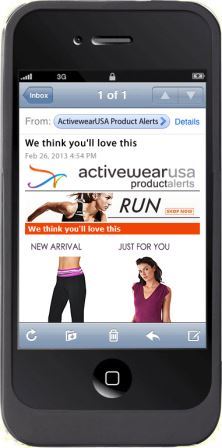 Identify anonymous visitors
Most of you will by now have deployed cart abandonment email programs, but what percentage of your cart abandoners can you actually target via email? Our data says that most sites identify less than 10% of their visitors, but if you don't know who your visitors are, how can you bring them back to complete their purchases with email? Our data shows that you can expect to see up to four times higher revenue from your cart abandonment programs by focusing on anonymous user identification – the more visitors you can identify, the more you can re-target with email, and the more business you will drive.
Don't forget site abandonment
While many marketers have implemented cart abandonment, less than 10% have implemented site abandonment. Let's be clear, you should do cart abandonment first – it's easy to do and has the strongest buying signal – but, on average, you are likely to have 16 times more site abandoners than cart abandoners. So while the purchasing signal isn't as strong, our data shows that deploying site abandonment programs alongside cart abandonment delivers four times higher total revenue.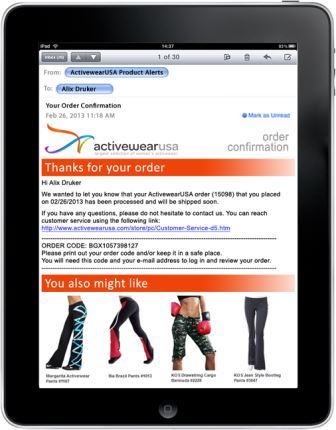 Personalize your confirmations
Make sure you include complementary products for cross-sell and upsell with all of your post-transaction emails – order confirmations, shipping confirmations, etc. These types of emails have the highest open rates of anything you send – so don't waste them! If you do this, our data shows you'll have up to 9 times higher conversion than non-targeted emails, and you'll typically drive 0.25% higher revenue for your business.
Personalize your segmented campaigns
None of this should discourage you from continuing to send your traditional segmented campaigns – the customer-centric email tactics I've been describing above simply augment what you are already doing. But to squeeze out even more revenue, you should also include sections with personalized content, products and offers in all of your newsletters, promotional offers, holiday specials and other batch email marketing programs. Our data shows that by doing this, you will dramatically increase click through and conversion, and decrease unsubscribes across all of your email campaigns, with the end result being an average of 1.5-3.0% higher sales.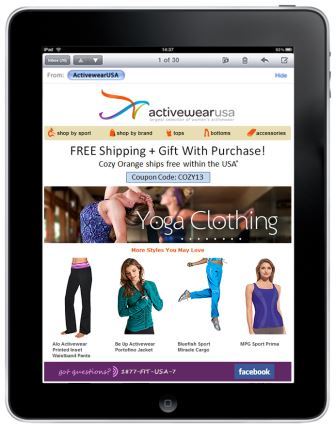 I hope this gives you some ideas about concrete steps that you can take to turbo-charge your email campaigns for this holiday season and some food for thought as you are planning your strategy for 2014. We at MyBuys would be more than happy to help – we're very proud of our partnership with Experian Marketing Services and we've helped hundreds of leading firms like yours drive higher performance and increased sales through customer-centric marketing.
About Daniel Druker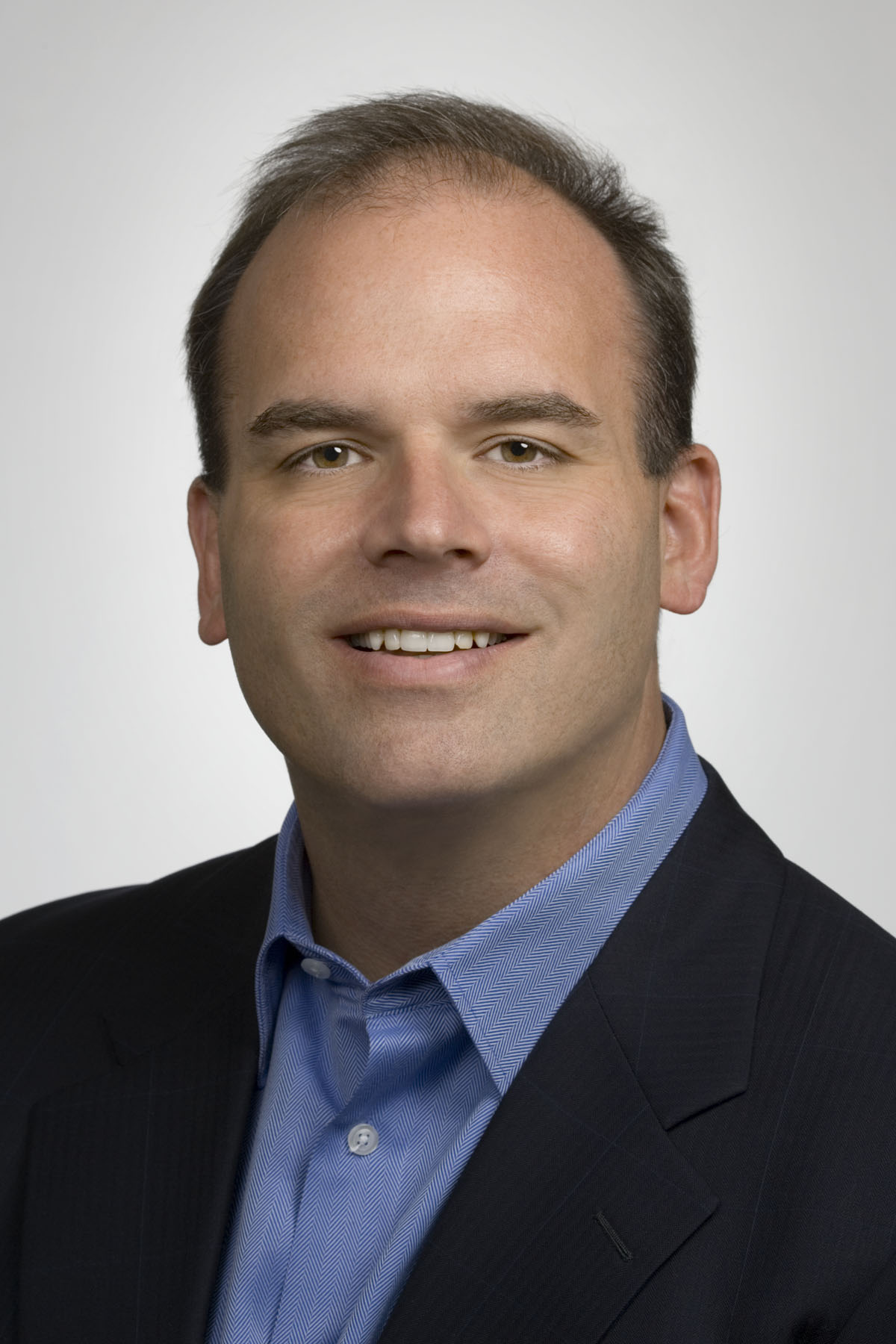 Daniel Druker brings more than 25 years of executive, strategy and operational excellence in high performing technology companies to his current role of Chief Marketing Officer for MyBuys. Prior to joining MyBuys, Dan was Senior Vice President of Marketing and Business Development for Intacct, driving growth of more than 500% by accelerating the adoption of cloud computing by the financial management and accounting industry. Before Intacct, Dan served as executive vice president of global marketing for Postini, transforming sales applications, marketing and channels for this $90 million Software as a Service communications security leader and leading to a $625 million acquisition by Google. Prior to Postini, Dan led marketing for the highest growth, highest value segment of the $4 billion information management division of IBM and drove more than $1.5 billion in acquisitions. Dan came to IBM through the acquisition of Trigo Technologies, where he served as vice president of marketing and helped to quadruple Trigo's market capitalization. Dan also founded the CRM division of Hyperion Solutions, and served as vice president, general manager and executive committee member of Hyperion. Dan's career also includes positions in sales, alliances, technology, and marketing at Arbor Software, Oracle, and Intel. Dan holds an MBA from the University of California at Los Angeles, and a Bachelor of Science degree in electrical engineering from Stanford University.
About MyBuys

MyBuys is the leading Customer-Centric Marketing provider for retailers, consumer brands and agencies. MyBuys leverages the power of cloud computing and big data to maximize the effectiveness of digital marketing spend, today managing more than 250 million unique consumer profiles for more than 400 leading retailers and consumer brands. MyBuys is based in Silicon Valley, California, with offices in Ann Arbor, Michigan, New York, and London. Visit www.mybuys.com for more information.
MyBuys® and the MyBuys logo are registered trademarks of MyBuys Corporation.