Coupons and loyalty mailings are increasing in popularity this season. Read on to learn about this holiday's most popular subject lines and check out our recent webcast to learn how to craft effective subject lines before the season is over.
Hot this week:
Loyalty mailings are increasing in popularity. We have seen 26 percent more mailings offering points or rewards this holiday season as compared to last year.
Emails mentioning coupons or free gifts in the subject line have the highest transaction rates so far this season.
Mailings mentioning coupons in the subject line have highest transaction rates
We've looked at subject lines to see what types of offers and mailings have the best performance so far this season. Our top performers all have open rates above the seasonal average of 16 percent, and enjoy the highest transaction rates. Coupons and free gifts are the leading offers. Mailings that connect through personalization, friends and family, and loyalty (points or rewards) also are doing quite well.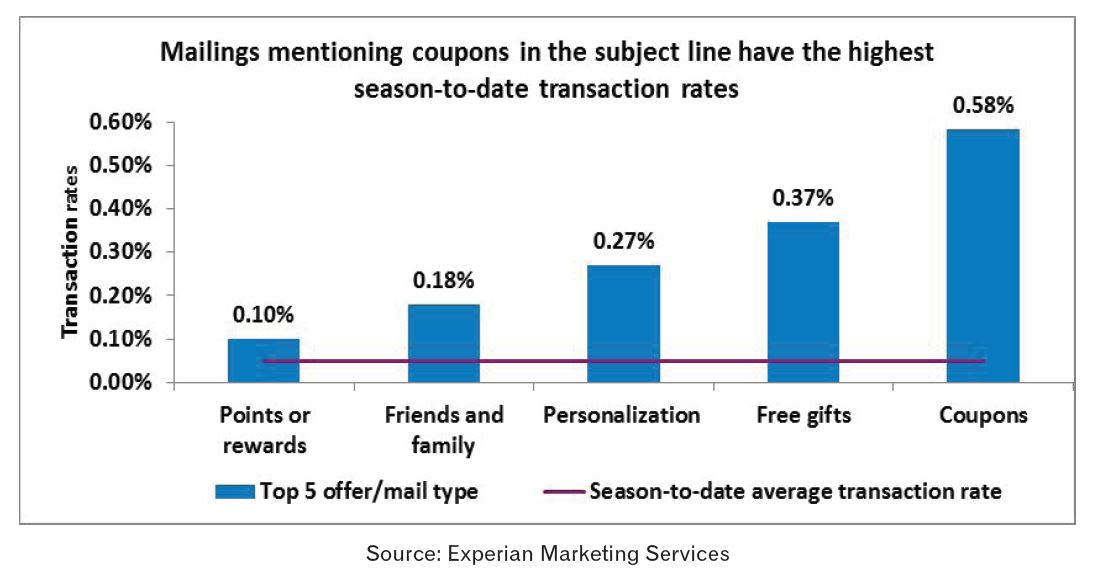 As we did with mailing types and offers, we looked for key words in mailings that had higher than average open rates and the highest transaction rates. Urging shoppers to take advantage of 'early' offers and buy 'now' has worked well so far this season, as have 'online' offers. Appealing to customers' needs to feel special, the words 'exclusive' and 'VIP' are also in our top word list.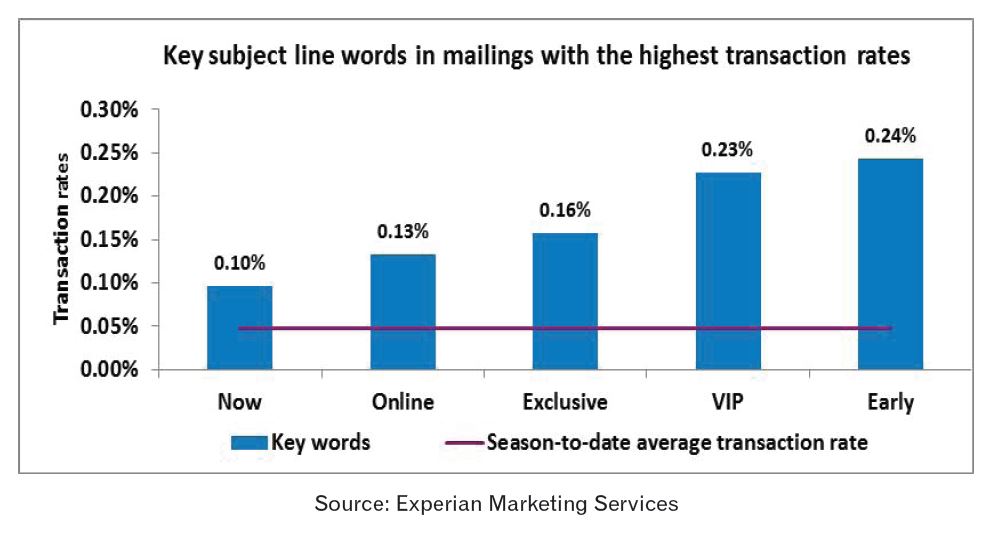 In addition to the key words noted above, the most popular words used in emails this season fall into several categories, including offers, urgency, product-related and personal messages. The top words in the offer category subject lines are "% off" and "$," while the top words for urgency are "ends" and "only." The word "new" shows up most frequently in subject lines related to products.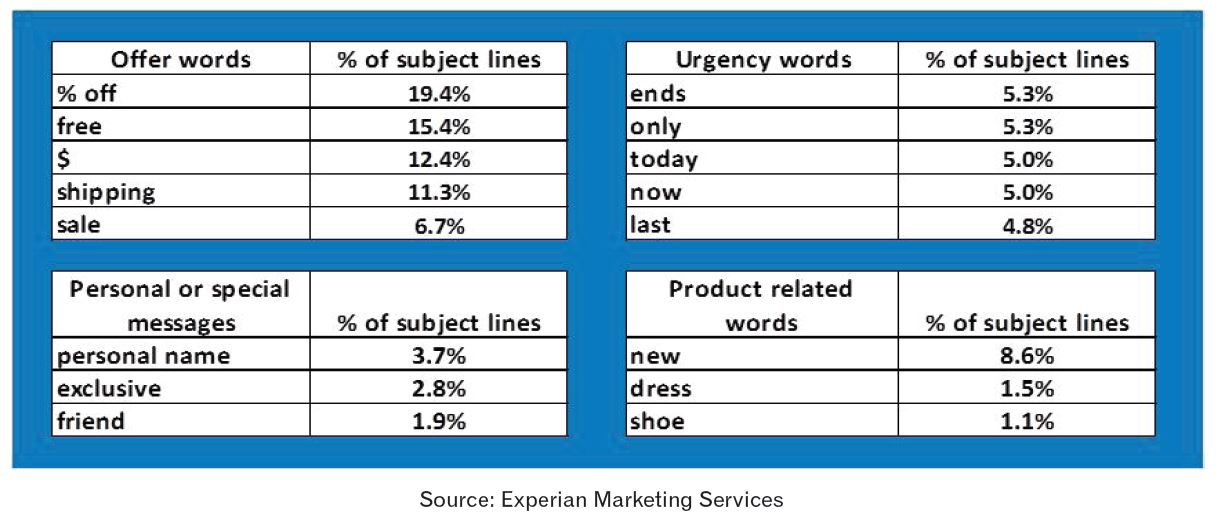 Keep your eye on the Marketing Forward blog or follow us on Twitter @ExperianMkt for more real-time holiday data and trends.