In a recent webinar, Experian Marketing Services' presenters Heather Dougherty, Research Director for Consumer Insights, and Shelley Kessler, Manager of Reporting and Analytics for Cross-Channel Marketing, uncovered the latest insights we've been seeing this holiday season. Below are just some of the findings you can discover from our recent webcast.
Highest traffic growth dates are later in the season
Looking at the total visits on each of the holiday milestone days individually, visits on Thanksgiving increased 6%, Black Friday increased 7% and Cyber Monday 11% year over year. Overall visits on Free Shipping Day and Christmas increased 18% and 27% respectively.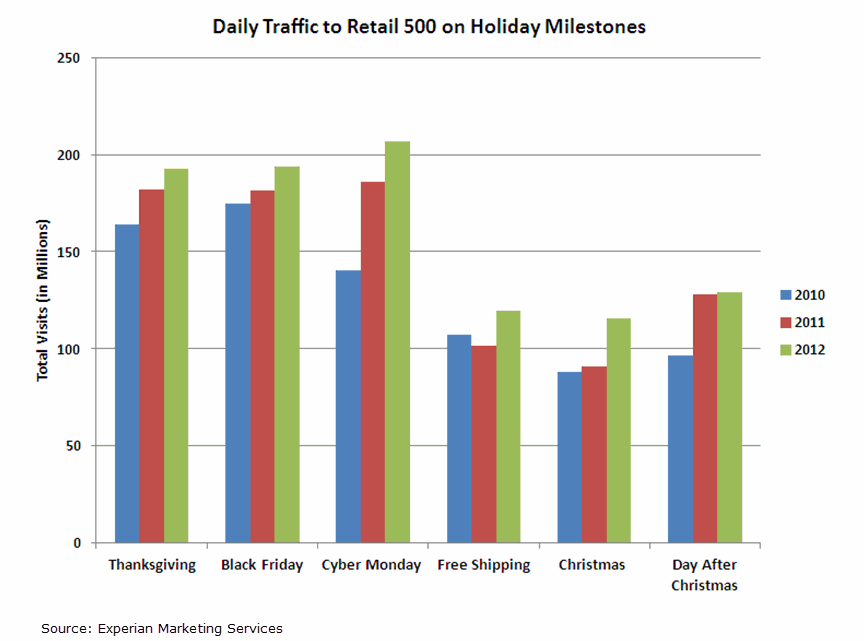 Consumers are actively seeking out Free Shipping Day
Free shipping is a hot topic during the holidays; in 2012 we saw the variations peak the week of Cyber Monday and remain strong throughout the holiday season.
Additionally, consumers have become increasingly aware of Free Shipping Day that takes place every year right before the shipping deadlines to give potential procrastinators a reminder and incentive to order their gifts in time. Consumers are searching for that term to find the website, and we also saw that traffic to retailers increased 18% that day.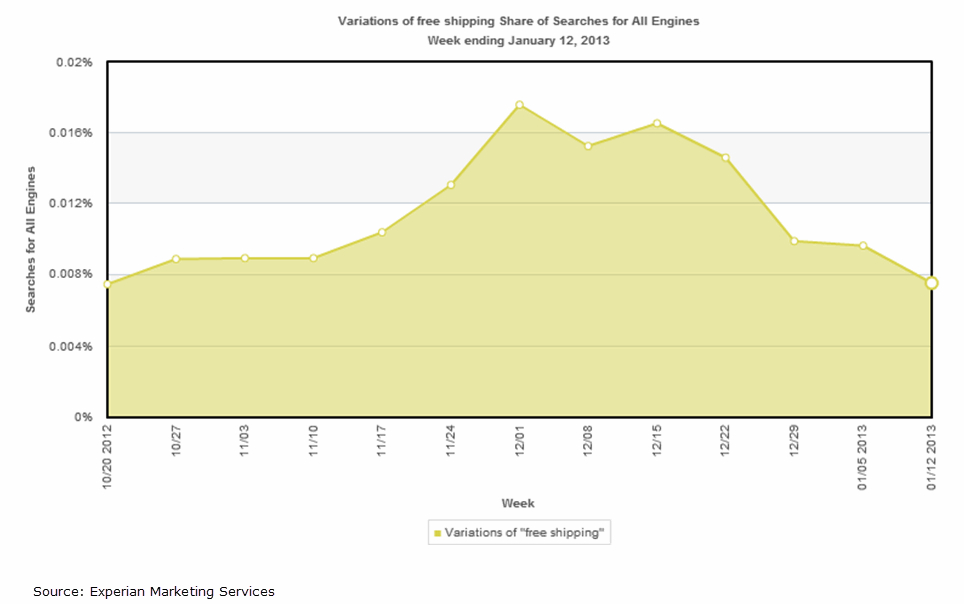 Retailers offer more discounts as the season progresses
As we get deeper into the holiday season, retailers offer stronger discounts. Forty percent off offers were the most popular in October last year compared with 50% offers in December. We also saw an increase in December for 70% off discounts. In September this year, just before the holiday season, we saw more than half (55%) of the percentage off campaigns offering 25% or less, while 21% of the percentage off campaigns had 50% off or greater offers.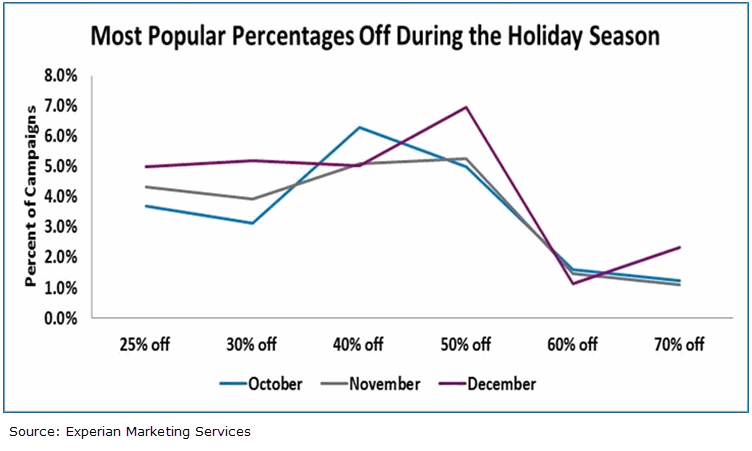 Cyber Monday begins on Sunday
Last year, the Sunday before Cyber Monday ranked third in email transactions during the holiday season. To target early bird shoppers, try sending email offers from 4-8 pm on Sunday. This time appears to have the biggest percentage of revenue.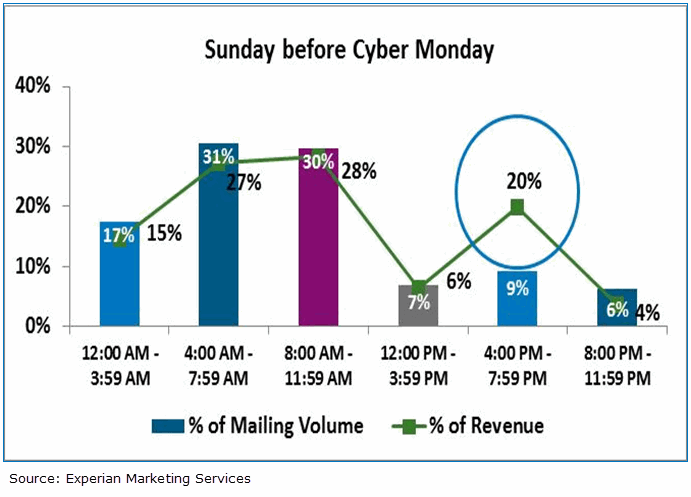 For more holiday insights, sign up for our upcoming webinar: Hot Holiday Products and Key Trends. We'll be sharing the top products people are already burning up the internet this holiday season and how marketers are capturing their visits.