Live email has revolutionized the inbox — and it isn't done yet. Marketers continue to explore more sophisticated ways to increase the real-time relevancy of email campaigns. By targeting, optimizing and personalizing the perfect message at the moment your customer opens it, email has taken a powerful, agile new form.
To learn more about the future of live email and agility in the inbox, we spoke with Vivek Sharma, Co-Founder and CEO of Movable Ink. Vivek will be co-presenting in our upcoming webinar, The future of live email: Agility in the inbox on Thursday, October 17.
Q1: How has the use of live content in email evolved over time?
It often occurs to me that 2012 was the first stage in the evolution of live content in email. Nothing represents this more than the ever-popular (and highly effective) animated countdown clock, showing the time remaining to take advantage of a special offer. However, marketers soon came to realize that the countdown clock was only scratching the surface of the possibilities of live content in email.
Since 2012, our team has seen the use of live content skyrocket. While sifting through our data, our data scientist noticed that live content usage increases by 10x every 8 months, and shows no signs of slowing. In July 2012, our data showed about 30 million impressions of live content in email. In April 2013, less than a year later, we passed 2 billion impressions. Not only are we seeing marketers use Movable Ink's technology more frequently, but they're also using it in more highly sophisticated ways.
Q2: What are some ways marketers are using live content in email today?
At Movable Ink, we work with over a hundred leading brands from all industries, many of which are also Experian Marketing Services clients. Today, we're seeing email marketers let their imaginations fly as they discover new uses of our Agile methodologies and technologies.
For example, companies are adding live content from their websites and social media platforms and injecting true video directly into emails. They're optimizing emails for mobile devices at the moment of open, and driving device-specific actions such as mobile app installs and launches.
Most importantly, marketers are adding actionable layers of intelligence to each piece of live content through advanced targeting, optimization and personalization. Email content can be targeted based on a number of contextual factors (such as current time, location, device and even weather), optimized in real-time and personalized to be highly relevant for each recipient. When live content is paired with intelligence capabilities, email becomes an even more effective and agile channel for communication.
Q3: What are some of the main benefits marketers experience when they take an agile approach to email?
In short, agile marketers are faster, smarter and more measurable. Marketers can significantly cut down on campaign planning time, which in turn creates the opportunity to be more creative and experiment more freely. By using adaptive, rules-based live content that optimizes in real-time — even after the email has already been sent — campaigns become smarter and more relevant to each recipient. Insights gained from campaign data help marketers strategically drive future decision-making and continually improve against key performance metrics. The virtuous cycle is turning ever more rapidly.
Q4: What kind of ROI have marketers seen by using live content in email?
Marketers that use live content in email — and maximize its impact through targeting, optimization and personalization — are able to powerfully strengthen ROI metrics. Some results from Experian Marketing Services clients include:
231% lift in clicks to download a mobile app (device targeting)
110% lift in click-through rates (on-the-fly creative optimization)
80% lift in click-through rates (real-time geo-targeting)
3x increase in site traffic (countdown clock)
13% lift in cross-channel conversions (mobile optimization)
Q5: What's ahead for the future of agility in the inbox?
It's clear that agility in the inbox has come a long way since 2012, and that the landscape is continuing to rapidly evolve. Coming up, marketers can expect a much more intuitive workflow for the development and execution of agile email campaigns that will drastically streamline organizational processes. Live content will become even more intelligent, adaptive and actuality-based. Marketers will be able to dive deeper into the performance metrics of each email, and automatically incorporate those insights into in-progress and upcoming campaigns.
We're excited about what's to come and how these changes will shape the future of live email. For a sneak peek, be sure to join us for the webinar, The future of live email: Agility in the inbox on Thursday, October 17.
About Vivek Sharma: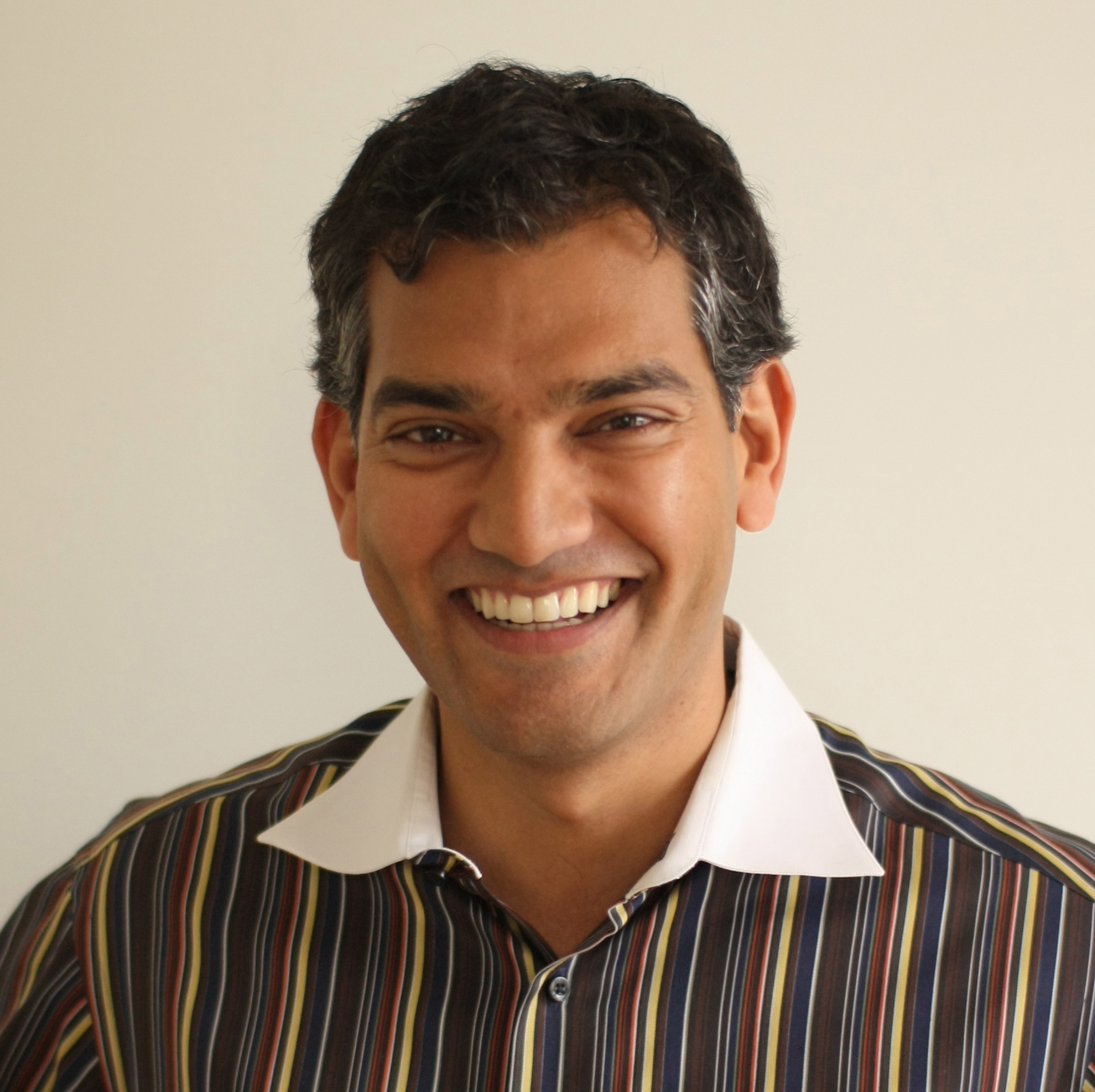 Vivek Sharma is the Co-Founder and CEO of Movable Ink. Vivek is leading the charge to make email a more dynamic and relevant communication channel for marketers and consumers. With a background in both sales and product development, Vivek brings a potent combination of engineering talent and business savvy to his role as Movable Ink's CEO.
Prior to co-founding Movable Ink, Vivek headed Eastern North American and EMEA sales for Engine Yard. Earlier in his career, he held senior roles at Blue Martini and Cisco Systems. Vivek graduated with a BS in Computer Science from the Rensselaer Polytechnic Institute.