Video is again a hot topic of discussion among marketers and creative teams seeking to accelerate the dynamism of the email channel. In particular, the nascent HTML5 standard has opened new possibilities for embedding video into email messages that play right in the inbox. Yet simply because embedding video in email is possible, is it advisable?
To address some of the questions surrounding the use of video in email, we spoke with Justin Foster, Founder/GM of Liveclicker's VideoEmail.
Q1: Why are marketers so interested in using video in email?
A1: Video has long been utilized alongside the email channel as a way to boost engagement and persuade recipients to take action. What is new is that for the first time, embedding video that plays directly in the inbox is a realistic possibility. By allowing video to play within the inbox, marketers can drive up video views, create a more engaging experience within email messages, differentiate against competitors, and increase overall campaign performance. Admittedly, there is also a novelty factor at play with embedded video, not unlike what we are seeing in the space with pictographs and, to some extent, animations. Still, the growing adoption of online video by consumers is a much larger trend. Marketers that make it easy for their recipients to consume content, using the correct media, will always have a leg up.
Q2: What are some of the major challenges facing embedded video in email?
A2: The single largest challenge that remains is that video is not yet universally supported within email clients. Because of this, many marketers are naturally skeptical about the viability of embedded video in email. The phrase "non-universal support" tends to conjure up all kinds of images of broken-looking emails and deliverability headaches. Fortunately, in the case of embedded video in email, non-universal support doesn't mean that emails will break. By utilizing a waterfall approach, like the one we use at VideoEmail, and detecting the mail client in use at the moment a message is opened, senders have the ability to deploy a solution that will deliver a compatible experience across the entire database, whether or not video is ultimately supported by the end mail client.
Q3: When should senders use embedded video in email?
A3: As with any tactic, embedded video should be applied judiciously. Simply because it is possible to deliver video into the inbox does not guarantee that doing so will generate better results. In fact, we believe using embedded video in email warrants an even higher level of attention to delivering relevant messaging. That's because embedded video in email is generally easier to consume than linked video, which means it tends to also generate a corresponding higher level of video views. With more recipients consuming video content, marketers need to be that much more careful to ensure that videos deliver value in excess the recipient's time required to view the content.
Q4: Speaking of results, what can senders expect?
A4: I hate to say, "it depends," but the truth is that it does. There are many variables at play, the most important of which is whether or not the video being used is effective and relevant to the audience. We always recommend starting with embedded video in email by running an A/B split test, and testing multiple videos if possible. Among Experian Marketing Services clients, some of the results achieved include:
55% higher revenue per email delivered (online retail A/B test)
50% higher clicks compared to prior emails featuring non-embedded video
Over 1MM incremental video views (online media, A/B test)
7.5X more clicks compared to static image player image (A/B test)
Across the VideoEmail client base, embedded video drives an average of 40% higher video views than linked video. Most B2C senders could expect to see this kind of result, regardless of how other metrics perform. The primary reason for the increase in views is that embedded video is easier to consume on popular mobile devices like the iPhone and iPad. In addition to requiring one fewer click to play back, embedded video also eliminates the need for a recipient to wait for a redirect, load a browser and wait for a separate page and player load. Whenever friction is reduced between the recipient and the content the sender wants them to see, an increase in views should be the natural result.
Q5: What are some of the best practices to be aware of?
A5: There are many best practices, some of which will be covered in an upcoming Video in Email webinar next week co-hosted by Experian Marketing Services and VideoEmail. Some of them are:
Always use a waterfall approach to embedded video in email
Feature video above the fold to drive the most plays
Limit the length of video to increase conversion (this will be covered in more depth on the webinar)
Auto-play video only with sound off inside the email, if auto-play is used
Q6: How can senders get started?
A6: I would recommend attending the upcoming Experian/VideoEmail webinar to learn more about video in email best practices. Whether or not embedded video is used, many best practices are universal to video and email. Experian Marketing Service's account teams are very familiar with embedded video in email and are also a good starting place to find additional information. In the webinar, we'll explore the state of video in the email channel including the following:
 Best practices uses for video in email
Video growth trends and adoption amongst marketers
Challenges and opportunities facing video in email
Examples and case studies of successful video email deployments
Mail client support for embedded video
Deliverability, rendering, and compatibility implications
Video email analytics and reporting considerations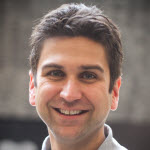 About Justin Foster:
Justin Foster is Co-Founder and GM of VideoEmail at Liveclicker, a company focused on helping the web's leading brands maximize the potential of online video. Justin also founded the Video Commerce Consortium, the industry's largest trade group devoted to advancing the use of video in e-commerce. Prior to Liveclicker, Justin led the services practice for WhatCounts, an email marketing technology provider, where he was responsible for client strategy and development. He also founded the Email Marketing Roundtable, an industry group that counts over 1,500 email marketers worldwide as members.