Real-time bidding (RTB) and pay for performance have fundamentally changed the game of display advertising. The common tactic of carpet bombing with indiscriminate ads is neither economical nor effective in this new environment where audience is heterogeneous and ad cost can be adjusted instantly. Instead, marketers must segment and target audiences, estimate the propensity for conversion, serve relevant and contextual impressions, and make bids according to the expected return. This type of microscopic and precision targeting becomes indispensable to display campaign performance, as RTB provides unprecedented flexibility and leverage to balance the benefit and cost of serving online ads.
How well a display ad can target online users and satisfy their needs depends on how much a marketer can learn about customers' desires and preferences through online/offline data. Online behavior such as search terms, page content, multi-media events or geo-location inferred from IP address reveals customers' intent to a varying degree. Targeting models take another step forward in measuring the expected conversion probability and revenue potential from a prospect. More importantly, targeting provides a common gateway and platform that integrate online behavioral and contextual data with offline social demographic attributes.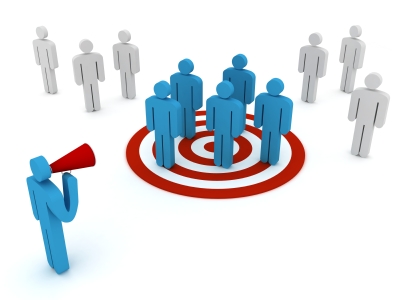 Targeting for effective and personalized display ads can occur at different levels of market granularity including household, ZIP CodeTM, syndicated segments (like Mosaic® USA) or customized segments, providing varying resolution on the propensity of an online user to view an ad and take action. When cookies can be matched to addresses, household level attributes can be brought online and used for targeting. ZIP Code level targeting is achieved through linking IP addresses for online connection to ZIP Codes. Once that linkage is established, user attributes summarized at the ZIP Code level and the location can be used to target and personalize displays ads for traffic originating from that ZIP Code. If a campaign aims to target a specific market segment, ZIP Codes indexing high on the segment can be chosen as representing the preferred audience to be targeted. The precision of targeting deteriorates when we move from household-level targeting, the most granular, to less granular geo- or segment-level targeting.
A major challenge for precision online targeting is the poor match rate between active cookies and household addresses. Cookies are inherently transient. When users delete old cookies, the original cookie-address linkage is lost and another one needs to be re-established when new cookies are delivered. Marketers can tackle this challenge by employing a mixed level of market granularity in order to reach a more extended audience. For example, users with cookie matches can be targeted at an individual or household level; users without cookie matches can be targeted at a ZIP Code or segment level. The mixed-granularity strategy is expected to perform better because it takes advantage of the best matching achievable and targets with the optimal precision.
Exciting times are ahead of marketers as RTB shrinks marketing cycles to milliseconds and demands instant targeting capabilities. RTB will deliver significant results in capturing intended online targets for display ads, as demand and supply side platforms are better integrated, varying data sources are linked more consistently, segmentation products are more refined and analytical tools become increasingly real time.