Email is a consistently popular channel for customer and prospect communications. In fact, it was cited as the most important marketing communication channel for 2013 in a recent Experian QAS study.
While email is a preferred way for companies and consumers to communicate, there may be monsters hiding in your list, affecting deliverability and hindering communications. Return Path stated recently that 20% of commercial emails in North America last year never reached their recipients' email inboxes.
One of the scariest deliverability monsters is inaccurate email lists. On average, companies feel that 25% of their customer or contact data is inaccurate. Much of this data has been entered incorrectly. What's more, the contact information can become outdated quickly.
When communications fail to reach the inbox, companies are left with a large opportunity cost from lost brand awareness and potential revenue. In addition, a high bounce rate from poor data quality can hurt a company's overall sender reputation, leaving them unable to reach engaged subscribers.
Companies must take steps to improve the quality of their email lists. There are a few strategies they can try, including frequently cleaning email lists, utilizing point of capture email verification when collecting new emails and removing bounced emails until they can be corrected.
To learn more about improving your email list, check out this infographic: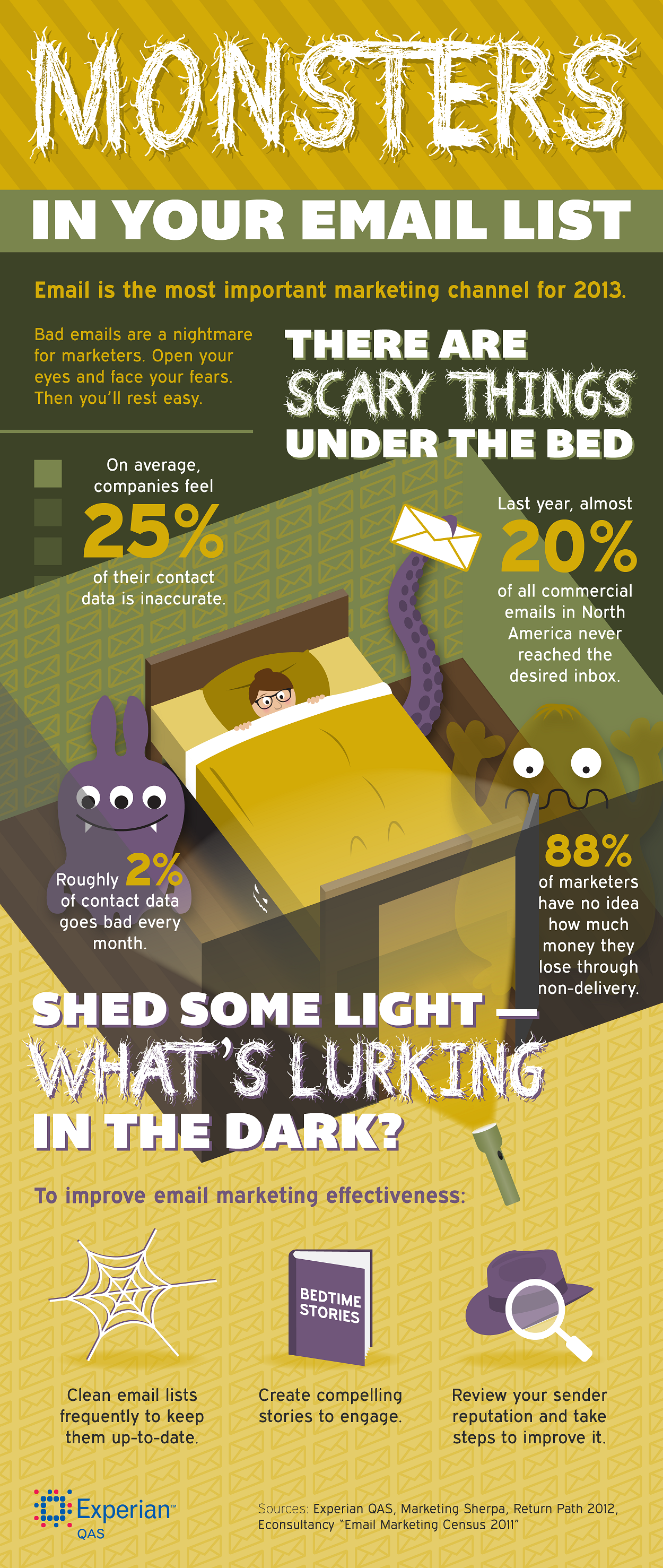 Learn more about the author, Erin Haselkorn