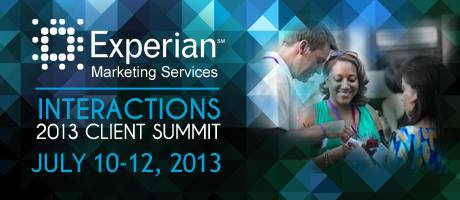 Some fun facts and ideas about mobile, tablet, and email marketing from the 2013 EMS Client Summit:
93% of the US population has mobile phones and 64% have smartphones. 50% view email on mobile devices but only 15% of population purchase on mobile devices. Last year it was just 7% but it is increasing fast.
17% of US population has a tablet, but what they're doing on it is what's really important. 43% are pulling the trigger and making a purchase, twice the percentage of those with mobile phones.
Internet Retailer notes that there will be 17% growth in tablet sales and tablet shipments will surpass laptop shipments by end of this year.
Most folks are on their tablets later at night, so marketers should consider sending communications out later in the day. Experian Marketing Services' clients also seen a lot of success with reminder communications – 164% increase in transaction rates.
11% of people are more likely to make a purchase if their network of friends have used or recommended the item.
100% of our clients are messaging in email. 50% in mobile devices – but only 8% are truly cross-channel.
Internet Retailer says only 10% of companies are truly marketing across channels. 70-80% of data collected is unstructured so marketers are just using 5%. McKinsey says brands could increase operating margins by 60% by using data better.
Email is the hub of cross-channel marketing according to Forrester. One example: e-receipts. Last year only 10% of our customers offered them. Now 40% do.
Video/streaming content in email helps to get customers to your website.
Use behavioral data about how people are interacting with your emails. You may find a non-opener, or non-clicker, or someone who browsed on Nook. When you know what they did and who they are through consumer insights, you can retarget them with a message that takes that into consideration. You can figure out what is the next most interesting thing you can send to them from an offer standpoint.
Learn more about the author, Pamela Robertson