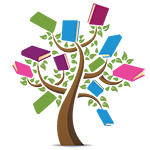 Kids may just be getting out of school this month, but savvy marketers are already deep into planning for the lucrative Back-to-School season. According to Heather Dougherty, Director of Research at Experian Marketing Services, Back-to-School is topped only by the winter holidays as the leading money-making season for retail marketers. Heather joined Experian Marketing Services Lead Email Marketing Analyst, Shelley Kessler, on a recent webinar to talk about Back-to-School marketing timing, trends and campaigns, as well as key consumer behaviors. Some takeaways from the webinar include:
-July is the number one month for Back-to-School email deployment
-Last year, shoppers hunting for deals did more online searches that included the word 'cheap'
-Email offers with coupons had the highest unique click rate and "%-off" emails had the highest unique open rate
-Office supply searches tend to peak early, while interest in apparel continues after the school year begins once kids can see what everyone else is wearing
To get the full story on Back-to-School 2013, including consumer behavior and email marketing trends, download a recording of the webinar.
Learn more about the author, Pamela Robertson