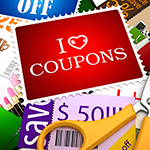 Summer may be just around the corner, but it's never too early to start planning your winter holiday campaigns. During Experian Marketing Services' recent webinar, presenters Heather Dougherty, Director of Research, Consumer Insights, and Andy Werner, Strategic Account Lead, Cross-Channel Marketing, touched upon the key mobile opportunities that exist for marketers and explained how they can optimize this channel to target eCoupon users during the upcoming holiday season.
Everyone loves a good deal
From a digital standpoint, 34% of U.S. adults use eCoupons from an email, website or mobile phone. Breaking it down further, 14% of these adults have redeemed a coupon from a mobile phone. The data suggests that there are ample opportunities across various platforms for marketers to get their promotional information in front of potential customers. In addition, applications like Apple's Passbook make it easier for consumers to organize their mobile coupons, as they can save them directly within the application.
When looking at what people search for on a mobile phone, Rewards and Directories was the second highest industry visited in the Shopping and Classified category for the month of December 2012. To keep up with this demand for promotions and coupons, marketers must ensure their affiliate programs and websites are optimized for mobile users.

Source – Experian Marketing Services, Fall 2012 Simmons Connect
With the rise in digital technology, there are various ways for marketers to reach and target eCoupon users beyond the mobile channel. According to data from Simmons ConnectSM, the top digital devices that consumers use to redeem eCoupons include PC at work, followed by digital tablet and eReader.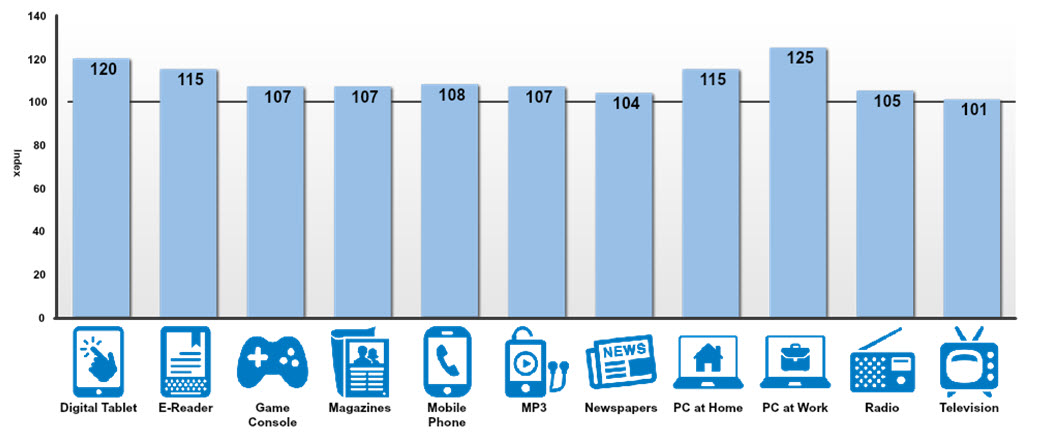 Since many eCoupon users are redeeming offers through devices like tablets, smartphones and other high-priced electronics, it may come to no surprise that the majority of users are affluent. The median household income is $74,000, with a large percentage of eCoupon users earning $100,000 or more a year. The median age is 42. The data suggests that even for luxury retailers, this may still be a great opportunity to reach affluent shoppers during the holiday season.

For more key insights, check out the holiday webinar slides below, or watch the recording to hear commentary from the experts.
[slideshare id=20210318&doc=holidaywebinarearlybirdmarketerfinal042513-130429151023-phpapp02]