Experian Marketing Services, has released its holiday insights for the week of December 9th, 2012.
This week the study finds:
Email campaigns with offers in the subject line make up 28.6% of campaigns this holiday season – a 6% increase over the 27% of campaigns with offers seen last year.
Offers in subject lines for percent off, dollars off, BOGO, gift cards and coupons have increased as a percent of total offers, while flash sales, free shipping and urgency make up a lower percentage of offers than they did last season.
87% of traffic generated by search terms containing "free shipping" was organic traffic during the week ending 12/15.
Hot Products: top search terms to appliance & electronic sites were "beats by dre" and "otterbox" for the week ending 12/15.
Multi-channel retailers, catalogers, and publishers had double digit increases in volume for the week of 12/9 – 12/15 compared to 2011.
The increases in revenue per email we have seen this year over last year are holding as we approach the last 2 weeks of the season.
Highlights and trends: continue the conversation
As the holiday is almost here, it is important to expand upon and continue the relationships you have achieved with subscribers and buyers this season. Email is an excellent way to have multi-channel conversations with your customers
Encourage subscribers to share their holiday gifts and experiences on your social media sites. Facebook and Pinterest are the most popular social media sites to appear in subject lines, and both received higher than average open and click rates during this holiday season.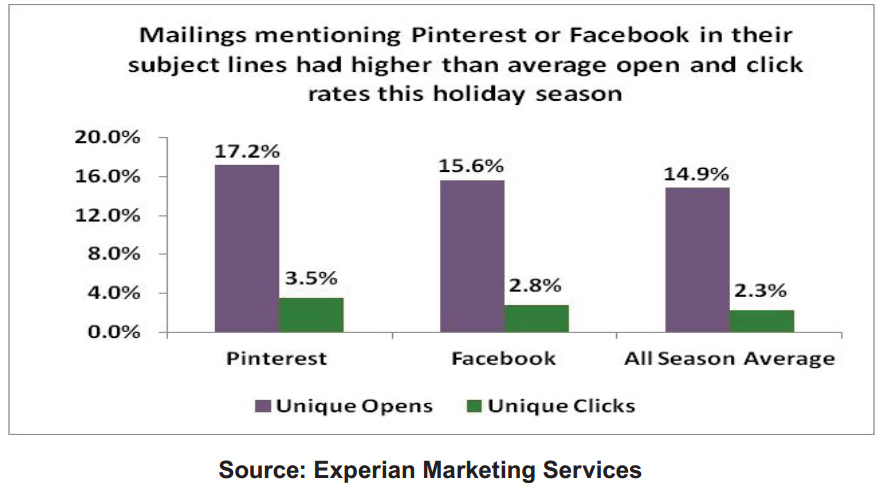 Ratings and surveys:
Continue the conversation with your subscribers by sending surveys and/or requests for ratings and reviews of your products and services. Strong open and click rates on these types of mailings indicate that subscribers welcome the chance to interact with you in this way.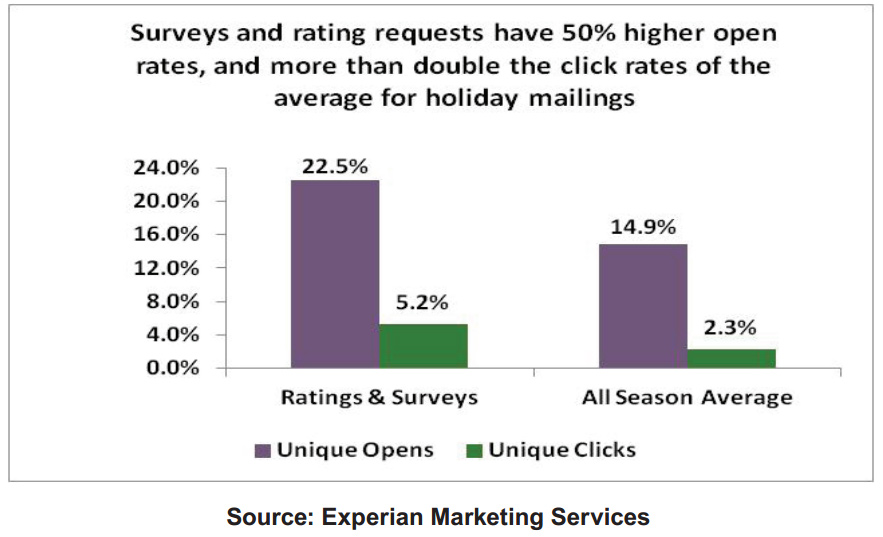 Thank-you mailings:
For a 'quick win' at the end of this holiday season and throughout the year, include campaigns with the words 'thank-you' in the subject line. Mailings sent to thank folks for subscribing to a list, or joining a loyalty program, or purchasing a product had more than 2.5 times the open rate and over 3 times the click rate of the average for all season mailings.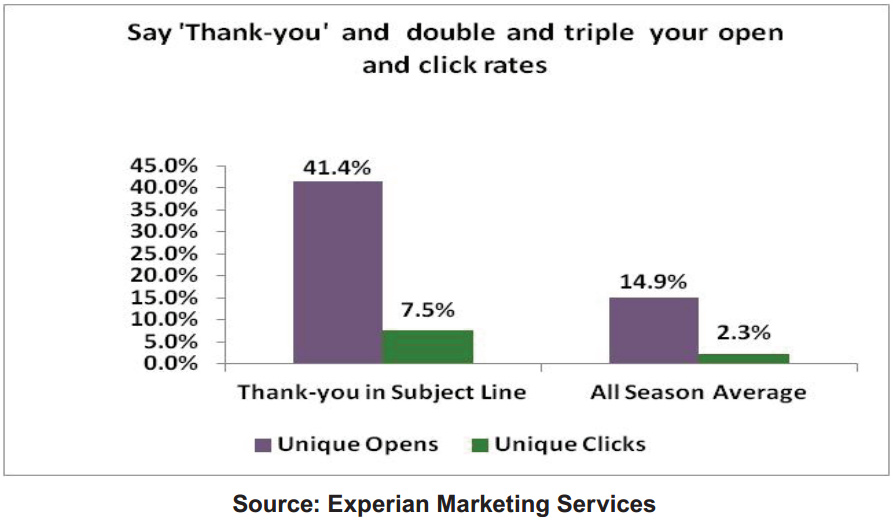 In addition to generating high open and click rates, 'thank-you' mailings provide exceptional transaction rates and revenue per email. Sending a 'Thank-you for purchase' mailing in addition to any order confirmations, can provide 6.5x higher revenue per email than the average for all season mailings.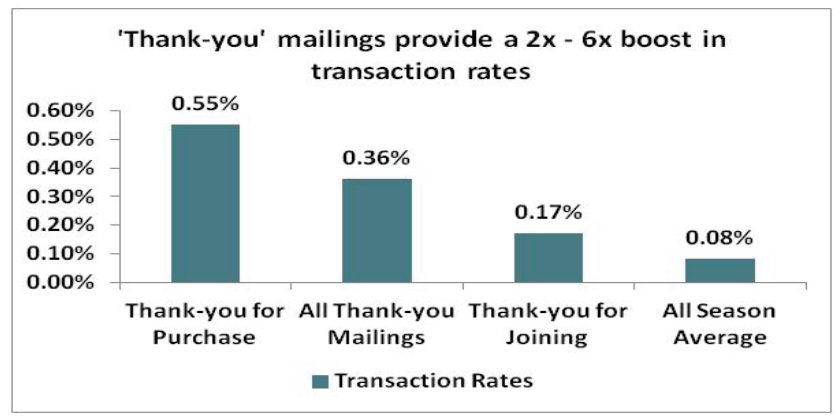 Monday, December 17 was Free Shipping Day – which marks another major e-retail day as shipping deadlines approach to ensure timely holiday deliveries. Leading up to this day, variations of 'free shipping' search terms have  been rising since November, and have increased 91% since the week ending 11/3.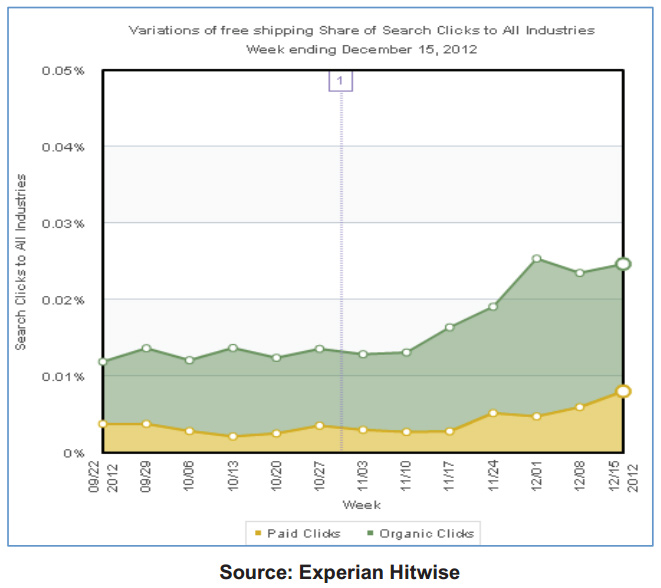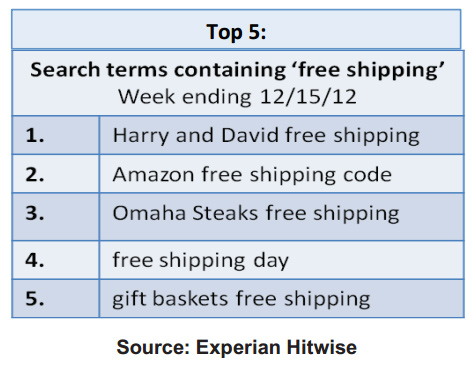 Continuing our watch of gift card searches as we get closer to the Christmas holiday, we see that searches containing 'gift card' increased 42% in the past week.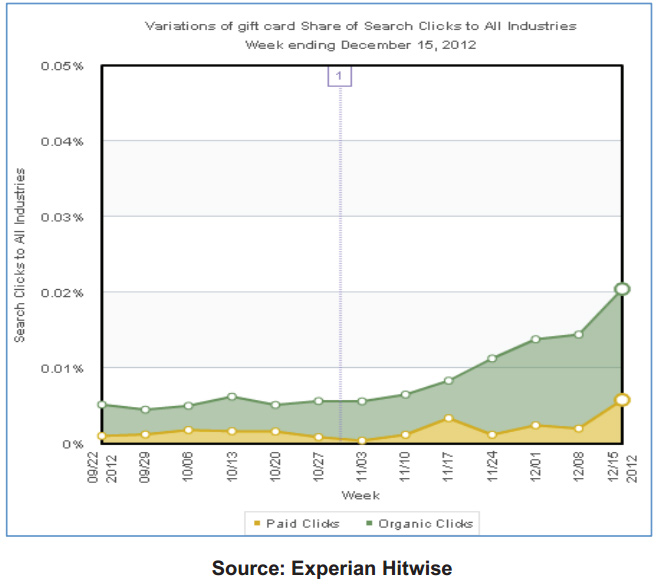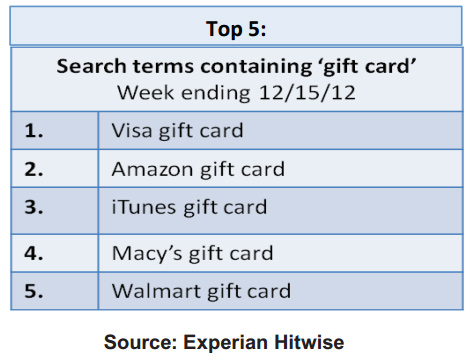 Learn more about the author, Shelley Kessler