Experian Marketing Services has released its holiday insights for the week of October 28th, 2012.
This week's key findings:
Free shipping is not mentioned quite as frequently this year in email marketing campaigns – there are 4% fewer mentions of free shipping in subject lines so far this season
The number of loyalty mailings offering points or rewards benefits has increased by 8% compared to last season
Black Friday searches continue to be on the rise, increasing 52% in the week ending 10/27 compared to the previous week
Clicks to paid search terms increased 37% over week ending 10/27
Search and social deals
The study also finds that holiday shoppers are taking advantage of retailers' deal sites and seeking out deals through search and social. Experian Simmons reports:
Twenty-nine percent (29%) of online adults have visited a social discount site
Twenty-seven percent (27%) of online adults have signed up for a daily deal
Twenty-two percent (22%) of online adults have purchased a discount or coupon from a social site
Eight percent (8%) of online adults have downloaded a mobile app for a social discount site
Email offers
Twenty-eight percent (28%) of all campaigns are including offers in subject lines so far this season, which is a slight increase from the 27% seen last year.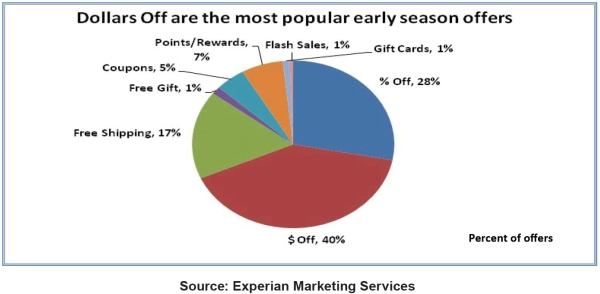 While dollars off are the most popular, free gifts have the highest transaction rates.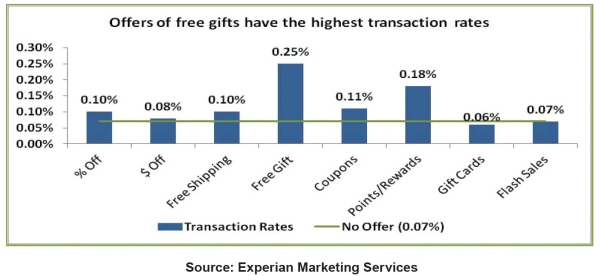 Learn more about the author, Shelley Kessler