Prior to Facebook's earnings announcement last week about their explosive growth in mobile revenues, they launched a new ad unit called Mobile App Install Ads. Here are the top reasons this is interesting and important to advertisers:
These new ads are a great way for companies who have apps to promote them to a wider base and do it in the Newsfeed on mobile which has proven very effective – this isn't just for game developers, it can be for any company that has an app they would like to promote
The ads are "social" and include info on how many of a user's friends have installed the app, as well as the rating of the app
'Install Now' link directs to app store page with one-click install button
App developers who have struggled with adoption and/or monetization now have a great way to promote their apps on mobile devices where the apps are being installed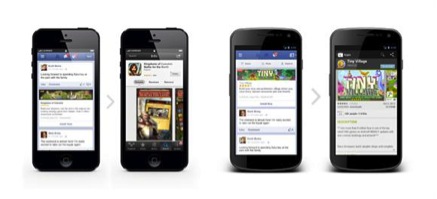 Why is mobile advertising so important on Facebook? Let's review the stats:
–    Conversion rates are up to 3x higher on mobile vs desktop ads
–    CPCs (cost per click) ~50% lower for mobile ads vs desktop
–    CPFs (cost per fan) up to 6x lower on mobile vs desktop
–    Initial results for Mobile App Install Ads have been impressive
•   Click rates have consistently been over 1% and as high as 3%+
•   Up to 10x the reach of traditional mobile ad buys
Worried that Newsfeeds will now be cluttered with these ads? With Facebook's massive reach, inventory constraints have not been a problem. Thus far, Facebook has proven to take all measures necessary to protect the user experience while finding new ways to monetize their products and help the greater ecosystem at the same time.
Alchemy Social, a part of Experian Marketing Services, launched this product in our Ad Manager tool the day it was announced publicly by Facebook. Contact us at info@alchemysocial.com with any questions about Facebook's mobile ads.