With Experian Marketing Services, retailers can now keep their finger on the pulse of digital and online trends this holiday season. Each week, Experian provides its clients a summary of holiday trends spanning consumer insights, email marketing, social media trends and mobile marketing.
This week, Experian Marketing Services released its first holiday marketing results for the beginning of the 2012 holiday marketing season. Although it is too early to tell what will happen this holiday season, trends have started to emerge:
The season is off to a good start. Compared to this time last year, transaction rates, revenue per email and average order values have all increased.
Overall email volume for the week is very similar to that seen in 2011.
"Christmas" and "Black Friday" are showing up in email subject lines this first week of the season.
The percent of email campaigns with offers in the subject line increased from 25% in 2011 to 27% this year.
More email campaigns are including a dollar offer. Dollar off campaigns made up 36% of offers this week compared to 33% in 2011.
Traffic from email to the Top Retail 500 sites rose to 3.85%, a three percent increase in the past week, and is the highest it's been in the past three months.
Searches on the term 'Black Friday' increased 31% this past week compared to the week prior.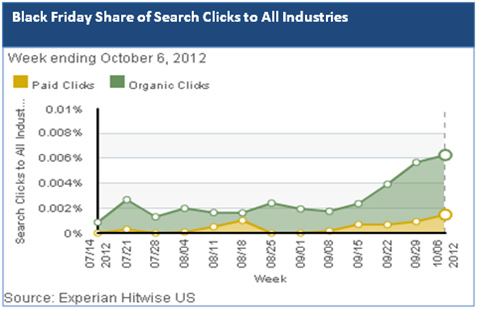 This week's report highlighted mobile trends and the importance of making emails mobile friendly. Based on an Experian Marketing Services' study of Litmus Email Analytics results, forty-four percent (44%) of total opens occur on mobile devices, while twenty-nine percent (29%) are opened on desktops, and twenty-eight percent (28%) on Webmail.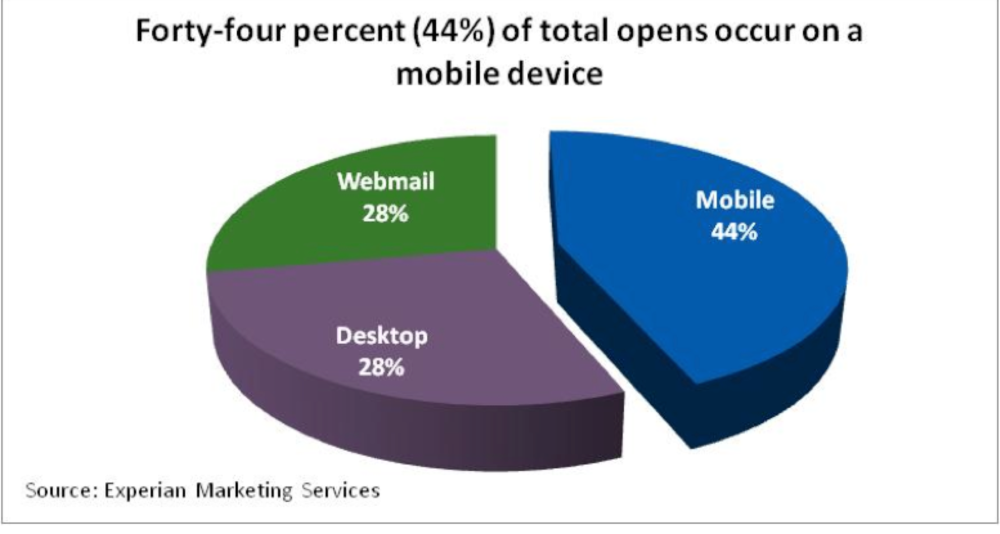 The study also highlights trends by vertical with Media and Entertainment brands experiencing the highest percent of subscribers opening their emails on mobile devices.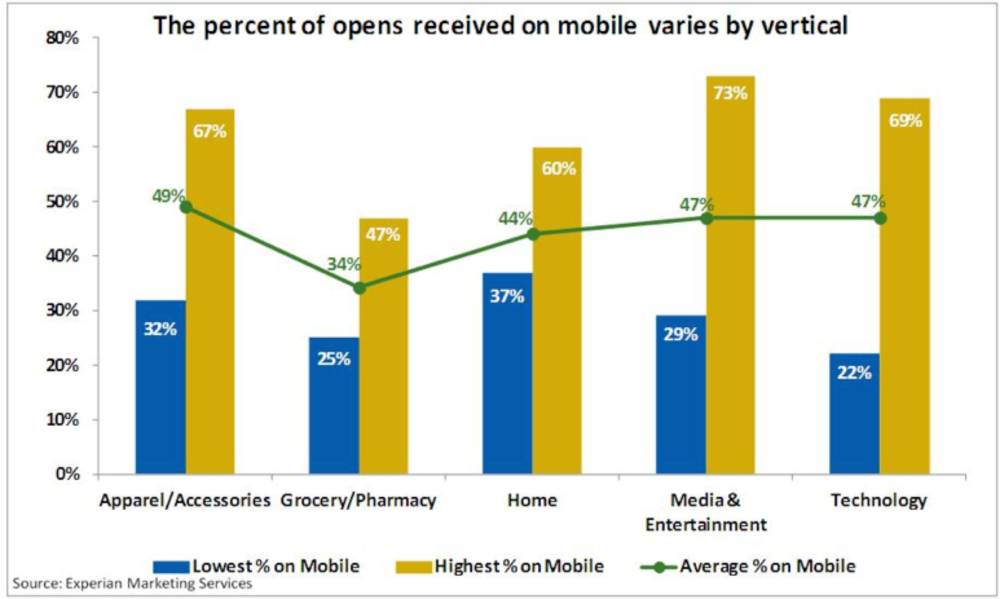 Be sure to check back here, on the Experian Marketing Services Marketing Forward blog, throughout the holiday season for weekly online and digital highlights and trends.
Learn more about the author, Shelley Kessler