Thanksgiving may be just a few short weeks away, but there's still time left to give your 2012 holiday email marketing campaigns a lift. By tapping into live email technology, you can optimize messages in real-time based on each recipient's up-to-the-second time, location, device and even social context, making them that much more relevant and likely to result in a sale.
Here are 5 quick and easy ways to weave live email into your campaigns as you sprint down the Q4 homestretch.
1. Time: countdown to the last second. Instead of saying there is "one-day only" to redeem your offers, show actual time remaining to take advantage of Cyber Monday and day after Christmas sales. Also show time remaining to place orders in time for delivery by Christmas Eve.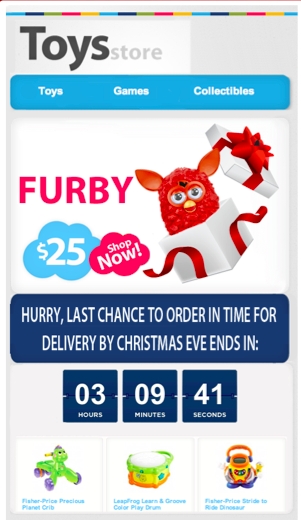 2. Location: showcase nearby brick and mortar stores. Your customers are going to shop in stores this holiday season, and not always stores in their home zip code. Use IP-based location tracking to drive foot traffic to the offline locations closest to them at the moment when they open your email.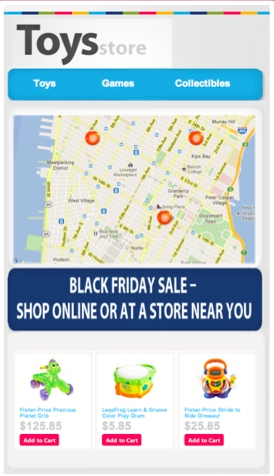 3. Device: ensure campaigns are optimized for multiple platforms.
Use real-time device targeting to display optimal content for desktop, tablet and smartphone interactions. When emails are opened on smartphones, promote app downloads or launch already-installed native apps to maximize mobile shopping opportunities.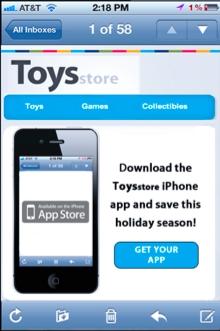 4. Social context: stream fan chatter within emails. Don't just put "share on social networks" buttons onto your templates and wait and pray for people to click on them – stream what your fans and followers are saying about your products and shopping experience directly into emails to make getting in on the action more enticing.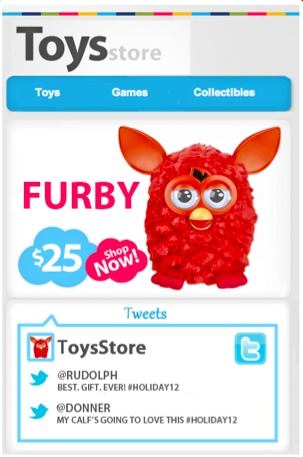 5. Bonus: test and optimize in real time. Every day between now and the end of the year is precious – don't waste time by testing and optimizing in delayed-time when you can easily do so in real-time.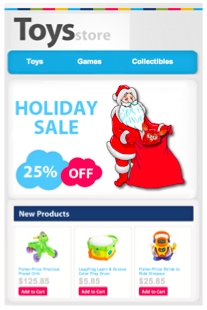 Make the end of 2012 your best quarter yet. Give your email program the gift of live email technology, and get more of your customers' mindshare and loyalty this holiday season!
For more holiday marketing tips, view Experian CheetahMail's webcast: Countdown to the holidays.