Q&A with Rachel Bergman, CEO of Experian's Alchemy Social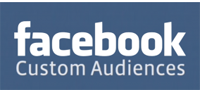 Last week Facebook formally launched "Custom Audience" ads. The company also announced that Experian's Alchemy Social was named as a Facebook Strategic Preferred Marketing Developer, the highest distinction of excellence Facebook has ever offered to marketing developers.
These two announcements particularly hit home with Experian Marketing Services' Rachel Bergman, CEO of Alchemy Social, who is hosting Experian CheetahMail's webinar this week, titled Email + Facebook = Like.  Immediately following the Facebook announcements, we were able to grab Rachel for a quick Q&A to chat about how Experian CheetahMail clients, and email marketers in general, can leverage Facebook's Custom Audiences.
Q1: Rachel, why are you so passionate about this topic?
A1: I'm in a pretty unique position, having overseen the Experian CheetahMail business for several years, having been in email marketing for 12 years and now running Experian's Alchemy Social. When I started in this new role about 6 months ago, Facebook changed the game pretty significantly by introducing Sponsored Stories that allow marketers to turn their Facebook ads into relationship-driven marketing. Although this was really exciting for advertisers, I knew it wasn't going to change the way email marketers ran their programs. The connection just wasn't there. With Facebook's new announcement on Custom Audiences, they've taken a huge leap forward. This has happened very quickly. Now, email marketing and Facebook ad targeting have a clear link and I can't wait for clients to start exploring all the opportunities this brings.
Q2: Can you tell us, exactly what is Facebook Custom Audiences?
A2: Custom Audiences allows you to target Facebook ads to specific individuals, allowing you to reach the exact audience you want to target. Specifically, you can take any file of email addresses, phone numbers or Facebook user ID's, and Experian CheetahMail will make that file available in Alchemy Social to target Facebook ads to the individuals that match that file. Your file is hashed at CheetahMail and sent to Facebook, so that no personal data about the individual is shared with a third party.
Q3: How do you think marketers will use Custom Audiences to enhance their email programs?
A3: The possibilities are endless for how you can use this new functionality, but here are some ideas that we think will be the most popular:
– Amplify the reach of each of your email campaigns by targeting your subscribers with Facebook ads. We all know that it oftentimes takes more than one impression to get a customer to engage – why not get that impression soon after your email is sent and drive traffic back to your current promotion?!
– Reach specific email addresses, via Facebook advertising, that you know have not received your message via email (e.g. non-openers/inactives or previous bounces).
– Retarget email addresses that have or have not completed specific actions in an email (e.g. a click on a specific link, a purchase of a category or specific product) with highly dynamic and relevant Facebook advertising.
– Retarget to website visitors that have or have not completed specific actions on your website with highly dynamic and relevant Facebook advertising. Note that this is a cookie-based match and you may be able to reach more visitors this way than with traditional email remarketing messages.
– Target Facebook ads specifically to individuals in your customer database that you have a phone number for, but not email address. Try to get them to engage and drive them to a landing page where they can opt-in for email communications.
– Launch a compelling campaign to all of your email subscribers to get them to become fans of your brand. You are able to exclude current fans from your Custom Audience after your file is loaded. How great is this? You can now run a targeted campaign on Facebook to convert all of your loyal customers to be fans on Facebook without wasting any impressions on current fans or other Facebook users who do not already have such a strong affinity with your brand.
Q4: You weren't kidding, there are a lot of options! Can you tell us about targeting inactives? Why do you think this is so important?
A4: I'm glad you asked since I'm really excited about this. It's no secret that email marketers have a huge challenge with reengagement and reactivation. Email is such a profitable channel, and the minute an email address is lost, it can be lost for good. Many companies have been forced to segment out a percentage of their email lists that they can no longer mail to due to "inactivity." This is a huge loss! Now, with Custom Audiences, email marketers have a new channel to reach these inactives online. We see this as a huge opportunity – with every email marketer testing this, and ultimately making it part of their overall program.
Q5: What do you think is unique about Experian Marketing Services' Custom Audiences offering?
A5: We are the only company that brings together the largest email marketing services provider in the world and one of the largest social advertising platforms in a completely seamless way – that's really powerful! We can manage the process end-to-end for our clients so that they can make reaching their email audience on Facebook part of their everyday program, with no additional heavy lifting. It also doesn't hurt that we are obsessed with our clients and always do everything we can to make sure their marketing programs are successful.
Q6: Some clients may have heard of The Facebook Exchange. Can you explain how this is different from Custom Audiences?
A6: The Facebook Exchange, or FBX, is equally as exciting and allows clients to target Facebook ads to visitors of their website who or have not completed specific actions (e.g. a visitor who placed an item in a shopping cart, but did not convert). The results of these highly targeted and timely campaigns have been yielding excellent results over the past couple of months while the program has been in Beta. This is technically how we will help clients re-build remarketing programs they have in email on Facebook, but our clients will work with us in a similar way to how we work with them on Audiences – so the difference between the products is not as important. The major difference is that The Facebook Exchange relies on a cookie match from the client website to Facebook, not an email match. Thus, we will not be sending files back-and-forth with this product. The match will be made by Facebook when the user goes to Facebook after coming to the client's site. I see this as a great opportunity to potentially reach a larger audience with remarketing messages.
Q7: How can email marketers get started, especially with the holidays coming on so fast?
A7: First, attend our webinar,  Email + Facebook = Like  If you are an Experian CheetahMail client, you can then contact your Account Manager or a member of your account team and we can talk you through, step-by-step, how to start leveraging this new functionality. We have this functionality ready today and it's that easy. There is a huge opportunity with Custom Audiences and this year's holiday campaigns to increase overall campaign ROI.

Rachel Bergman leads the Alchemy Social business globally for Experian. For the last decade, Rachel has overseen Experian CheetahMail's explosive growth and built one of the most highly regarded client services organizations in the world. Driven by "customer obsession," Rachel has been in digital marketing since the beginning of her career. Rachel lives in New York with her husband and two children and has a BA with Honors in International Relations from The Johns Hopkins University.
You can reach Rachel directly at rachel.bergman@experian.com or follow her on twitter at @rachelbergman