Email marketers who take the proper steps to overcome point of sale email acquisition hurdles and to identify and tackle inactivity early on will reap the rewards of better deliverability, stronger reputation, subscriber loyalty and increased engagement.
Here is a quick and easy reference guide by Experian CheetahMail to help you follow point of sale email acquisition best practices. Remember, best practices start before point of sale and continue after the transaction.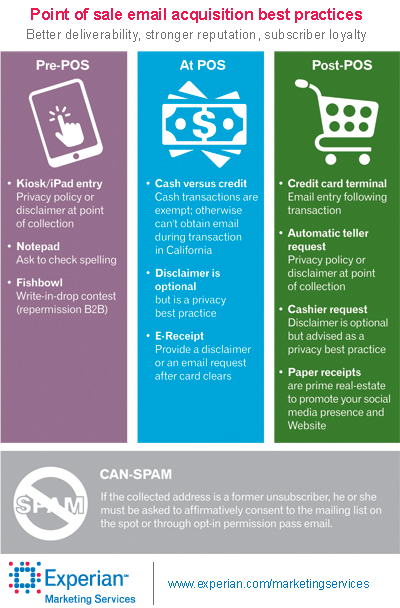 For more information on managing compliance, privacy and deliverability with in-store email acquisition, download our latest Point of sale email white paper.
Learn more about the author, Alex Krylov