Experian Hitwise recently launched AudienceView which provides a timely solution that delivers a complete view into to the behaviors of your most valuable customers and prospects in order to drive better marketing decisions.
Engaging today's consumers requires brands to connect in a meaningful way to build a lasting customer relationship. AudienceView integrates the world's largest sample of online consumer search and behavior intelligence with Experian's demographic, life stage, lifestyle and summarized credit ranking data. These insights enable marketers to understand and convert highly defined consumer segments with extreme precision.
George Strathern, the director of client development for Experian Hitwise, gives an inside look at AudienceView in the video below and how it can help you.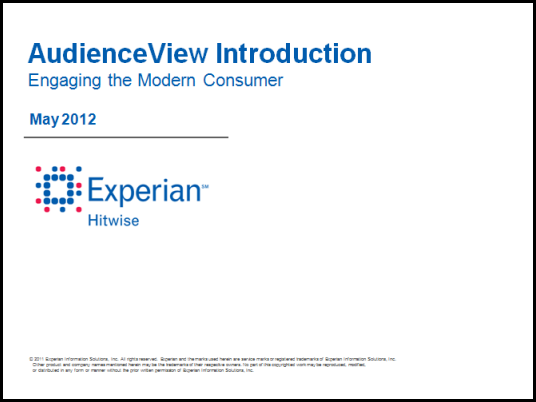 Learn more about the author, Matt Tatham